Field Shooting Camera for Active Photographers
Packing a 5-Axis Dual I.S. 2 and 4K technologies, the splash/dustproof field shooting camera LUMIX G85 captures your outdoor activities exquisite image quality.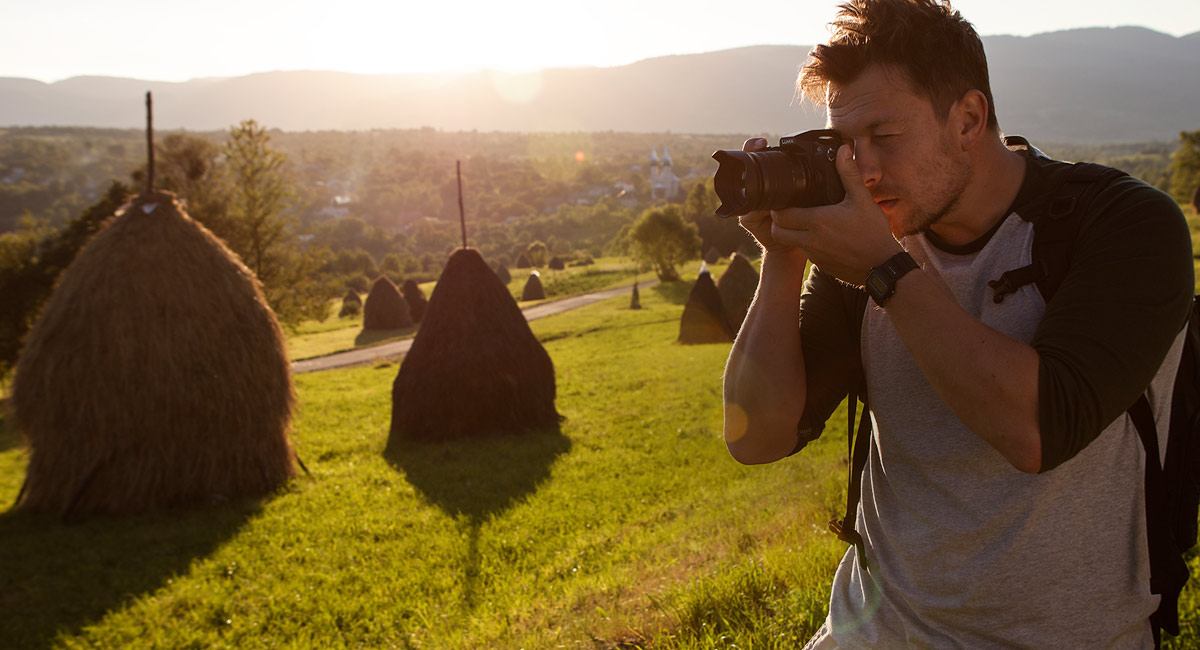 The One for Adventure
When life's adventures take you places, you need a camera that can keep up. Photographer, Mitchell Kanashkevich chose the LUMIX G85 on his recent journey to Romania. Perfect for outdoor shooting, the Dual Image Stabilizer helps you take crisper, clearer images in difficult or fast-moving environments. The weather-sealed compact body and lens kit allows for huge flexibility wherever your trip takes you.
Make moving images
Life doesn't stand still for you to capture it. That's why the LUMIX G85 integrates 5-Axis Dual I.S.2 (Image Stabilizer)*, combining body and lens stabilization to gain more powerful handshake correction and compensating your shots up to 5 F-Stops**. The 5-axis stabilization works in both wide and telephoto photography and motion picture recording including 4K Video. ** 5-Axis Dual I.S. 2 works when attaching the lens that are compatible with it. Firmware update of the lens is also required. ** Based on the CIPA standard [Yaw/Pitch direction: focusing distance f=50-140 mm (35 mm film camera equivalent f=100-280 mm), when H-FS14140 is used.]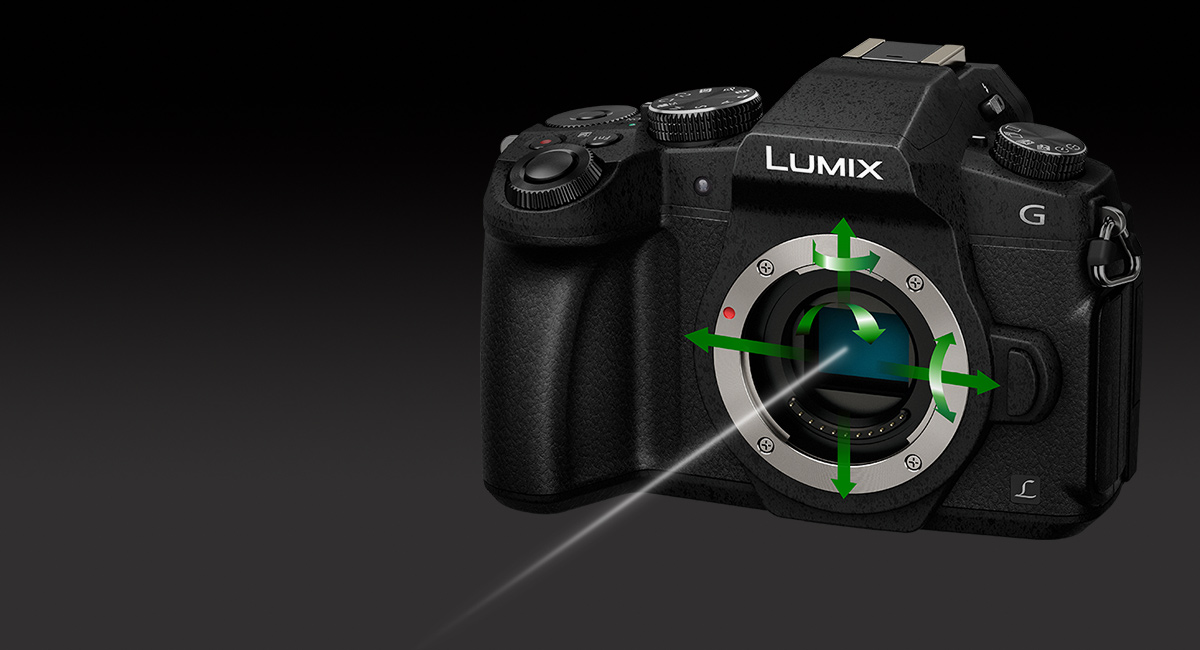 Change the lens,expand your creativity
LUMIX G85 high-precision gyrosensor and new algorithm increases the compensation power of the 5-Axis Body I.S. This awesome power corrects hand-shake for all lenses, including classic lenses not equipped with O.I.S.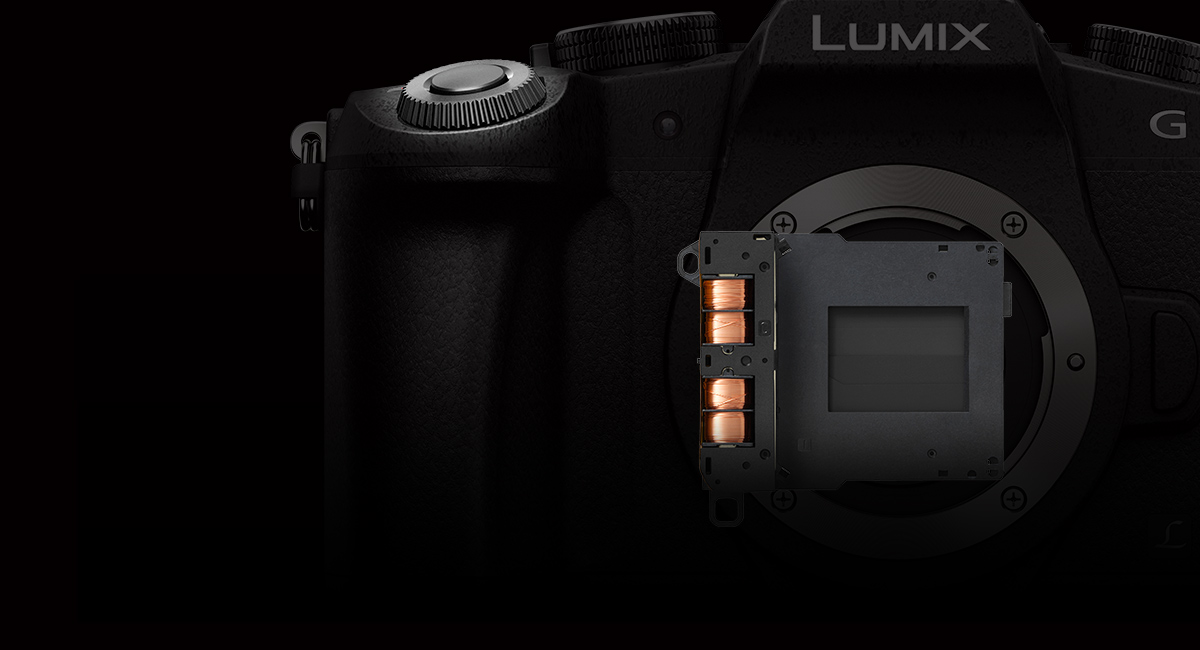 Shutter shock reduction
The LUMIX G85 employs an electromagnetic drive in the shutter unit. The shock caused by the movement of the shutter diaphragm is dramatically reduced and the shutter sound is minimized. Together with the use of solid magnesium for the front panel, this reduces shutter shock by approximately 90% compared with the predecessor G7. This shock reduction lets you use the mechanical shutter even in situations where there was previously no choice but to use the electronic shutter.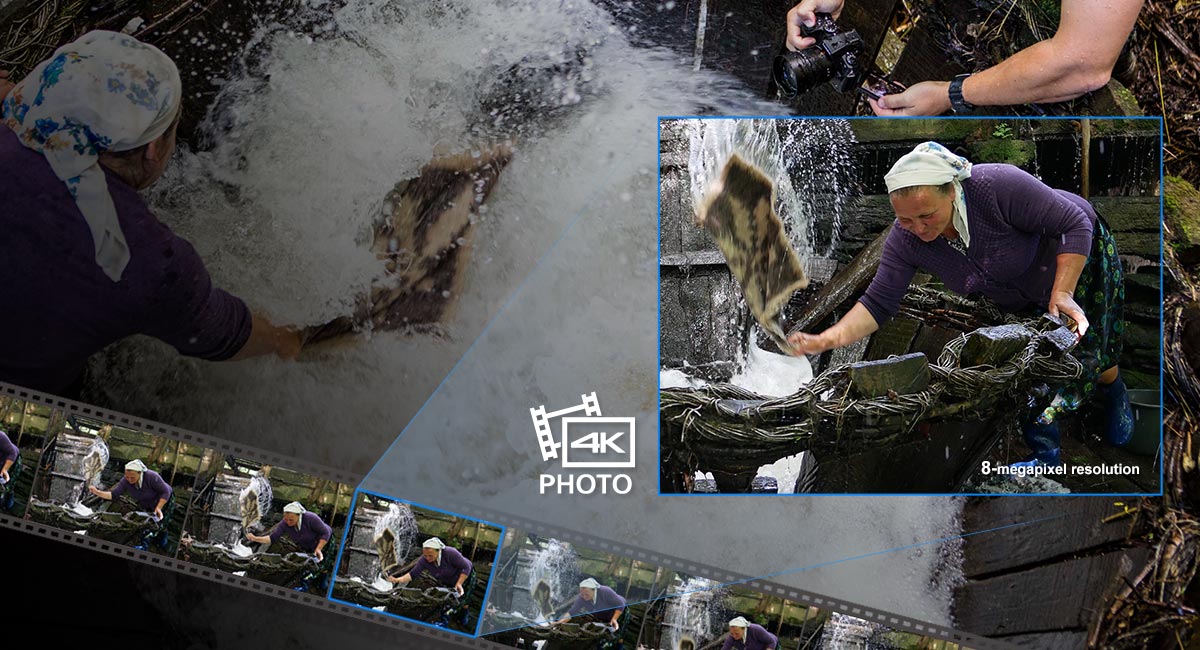 Never miss the perfect shot
The 4K PHOTO feature on the LUMIX G85 allows you to capture the perfect moment by selecting a frame from a video sequence (shot at 30 fps) in camera, and saving it as an individual high-res image. Simply shoot, select and save, to make those fleeting moments unmissable in every sense.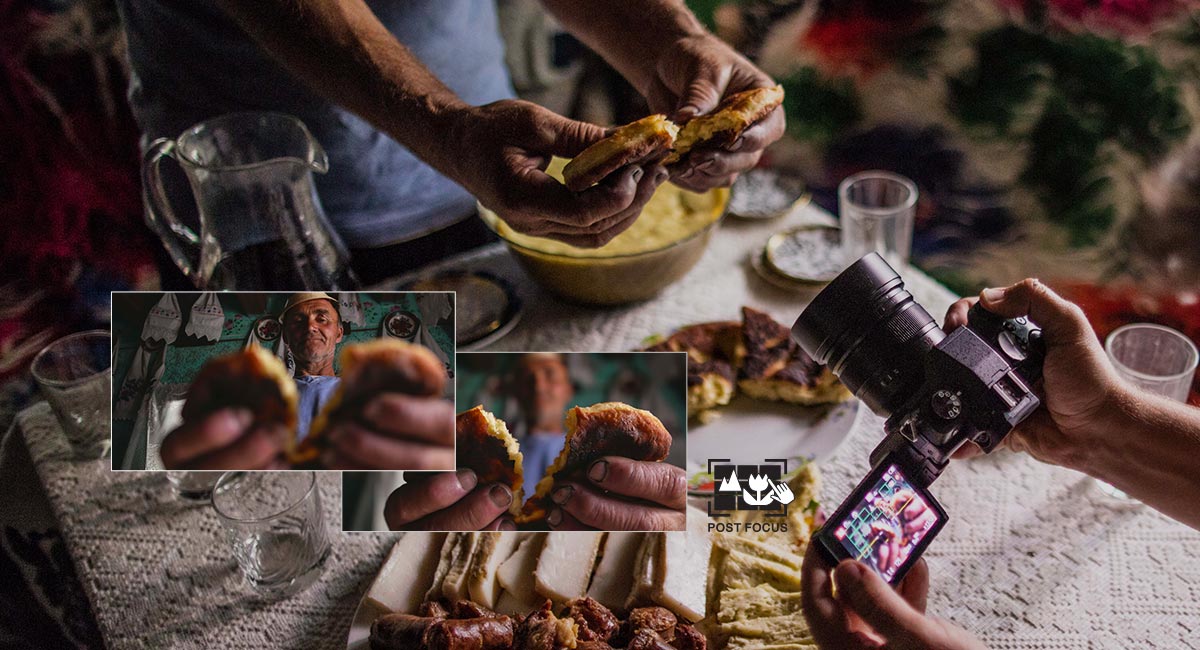 Shoot now, focus later
Enjoy the creative freedom of being able to decide what you want in focus. Post Focus gives you the power to review the image and touch the area you'd like to be pin sharp, even after you've taken it. And what's more, with the new Focus Stacking feature, you can easily select several focus points in the same image. It's simple, stunning and all inside the LUMIX G85.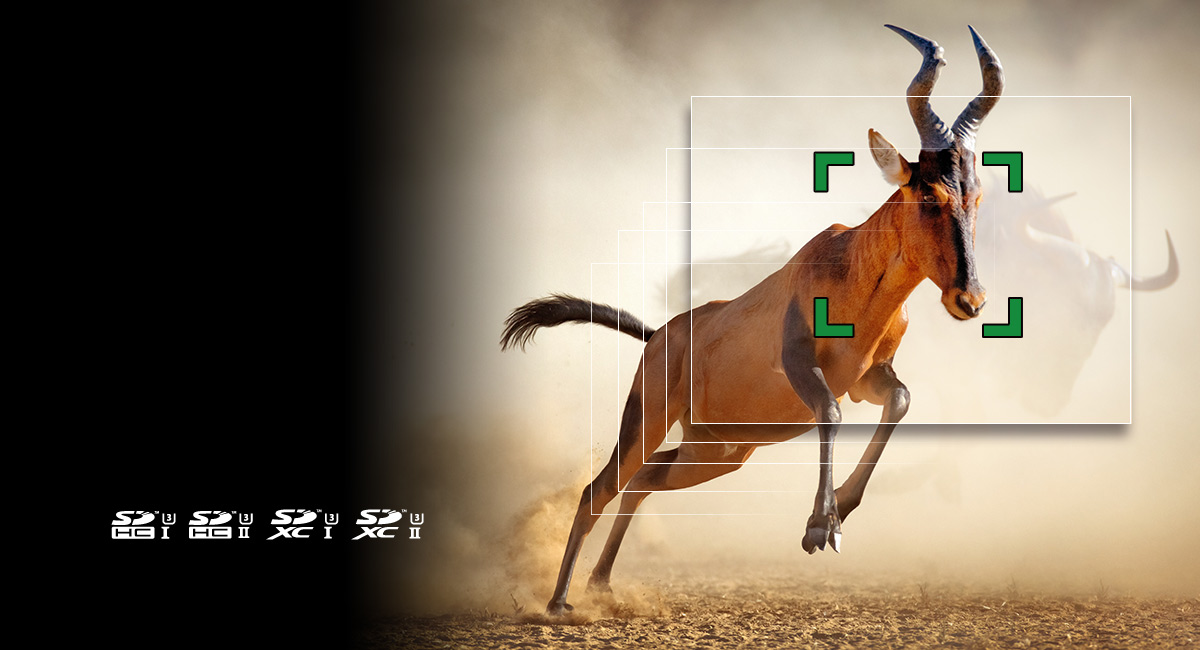 Ultra high speed focusing
Capture even the fastest moving action thanks to DFD (Depth From Defocus) technology. It instantly calculates the distance to the subject by evaluating two images with different sharpness levels, and achieves ultrahigh-speed AF and 6-fps burst shooting with AFC. 9-fps burst shooting with AFS is also available. The compatibility of the UHS-II SDXC / SDHC Memory Card and increased buffer memory elevate the maximum number of recordable images in consecutive shooting up to 300 (JPEG) / 45 (RAW) or more.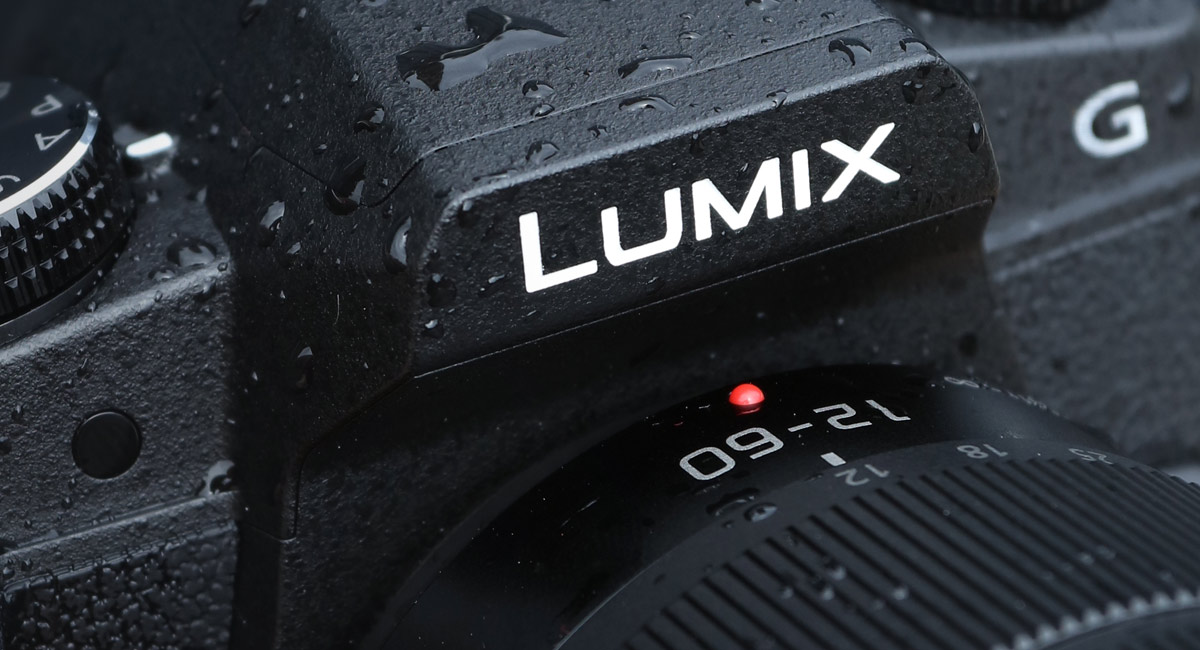 Sealed Body & Rugged Design
Rugged enough to withstand even the most challenging environments, the LUMIX G85 boasts a splash / dust resistant body and lens kit (included with DMC-G85MK only). With the latest features condensed into a compact and mobile design, it gives you the flexibility and freedom to never stop exploring.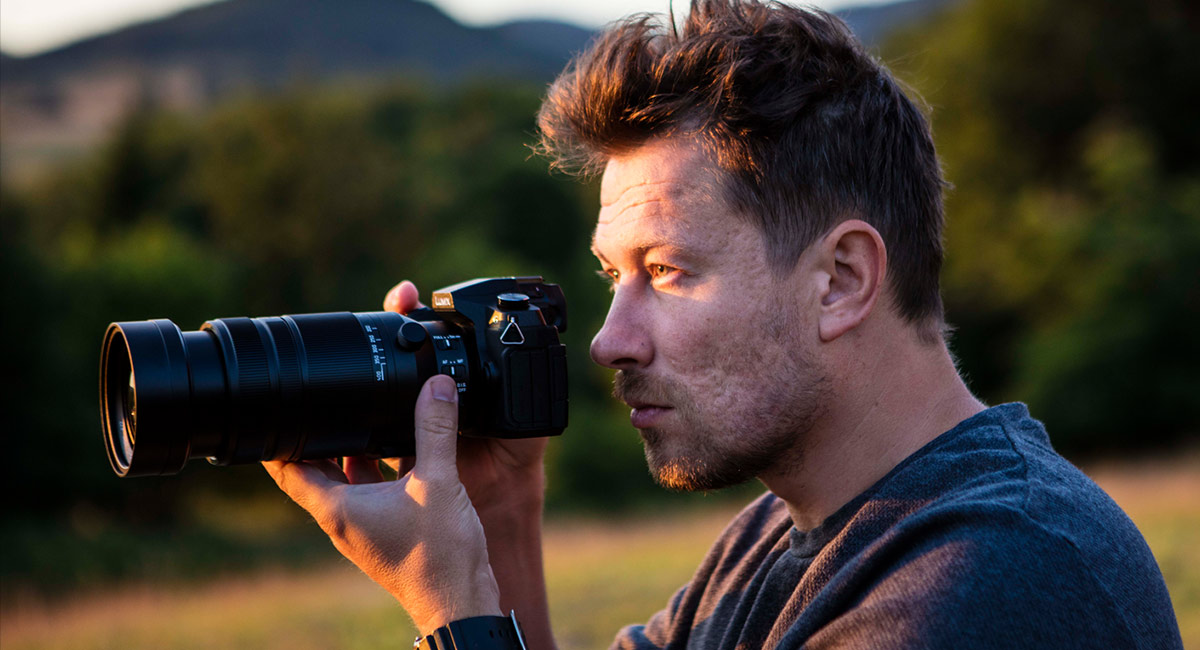 Shoot what you see
The LUMIX G85's Live View Finder with 0.74x (35 mm equiv.) magnification ratio gives you the freedom to frame your shot and capture everything you see. The LVF boasts 2360K-dot high resolution and approximately 100% colour reproduction for high visibility under any circumstances.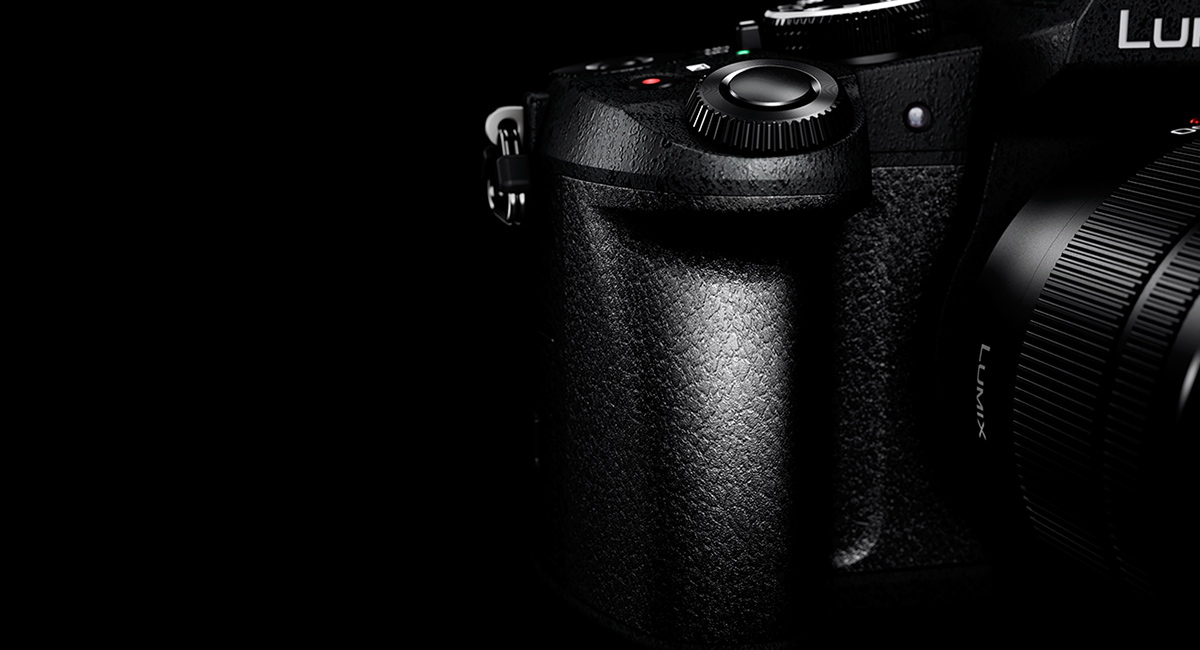 Stable holding even with a single hand
The ergonomically designed thick grip provides stable shooting even with a single hand. The carefully designed concave shape guides each finger into place, and the index finger is naturally positioned on the shutter button even when a large-diameter lens is attached.

Power Save LVF Shooting
A long battery life of approx. 800-900* images per battery charge is achieved. To save power, the eye sensor detects that the eye has moved away, and the camera automatically enters Sleep Mode. You can quickly return to shooting mode with a half press of the shutter button. * When the time to enter Sleep Mode is set to 3 sec.

Battery Grip: DMW-BGG1 (sold separately)
By using 2 batteries - one in the camera and the other in the grip - the DMW-BGG1 doubles the battery life for extended shooting. It also makes gripping more comfortable even in vertical angle shooting. Exclusively designed for the LUMIX G85, the DMW-BGG1 perfectly matches the camera, boasting a splash / dust-proof rugged design. * A battery pack is included in the DMW-BGG1.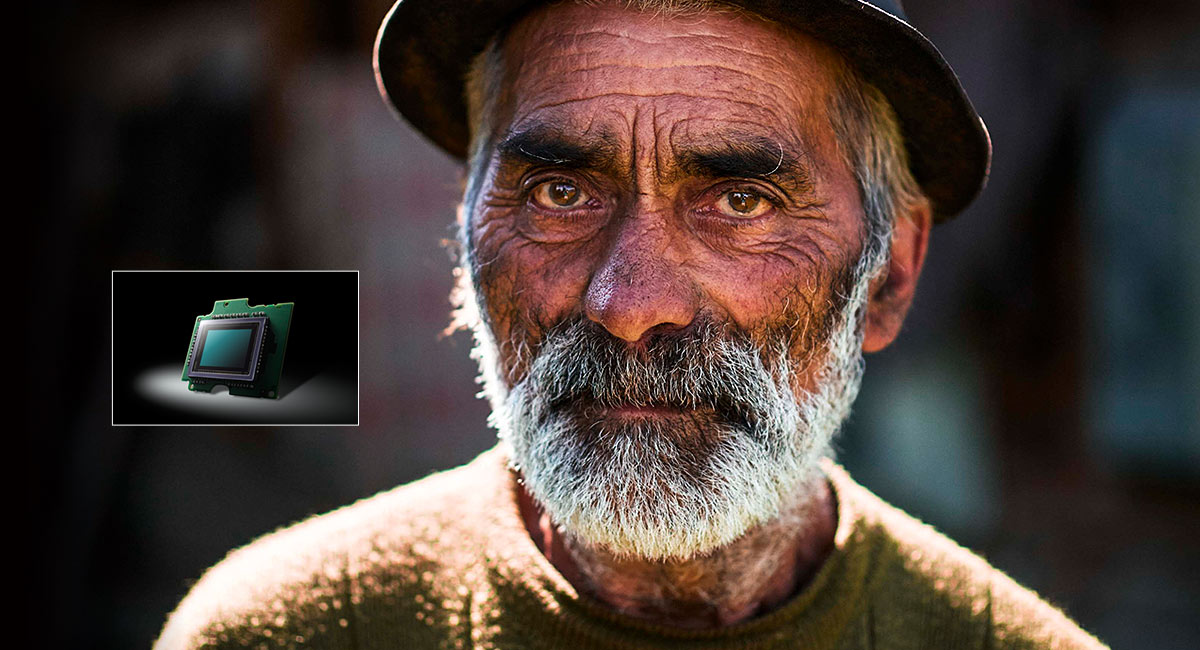 True-to-life detail
The G85's 16-megapixel Digital Live MOS sensor with no low pass filter helps you capture sharper images with more detail, wherever your journeys take you.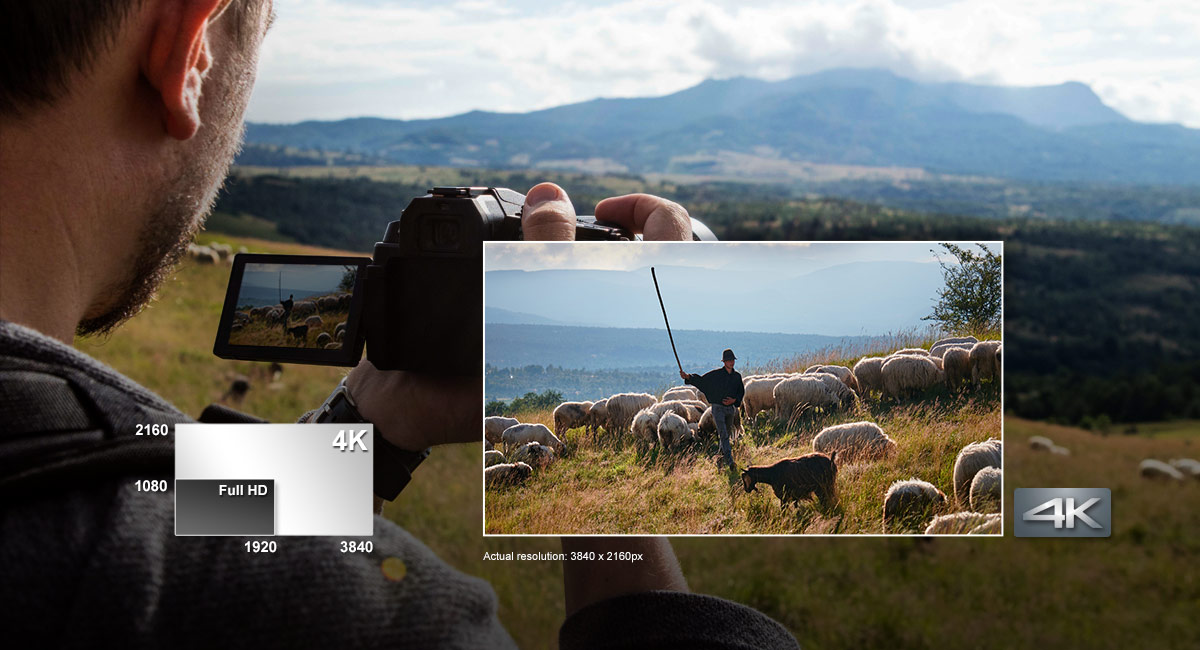 Your adventures have never looked better
With the highest quality of 4K Video, LUMIX G85 lets you record every twist and turn of your journey in up to 4x the resolution of Full HD. More detail, more clarity, means more memories to look back on, in perfect quality.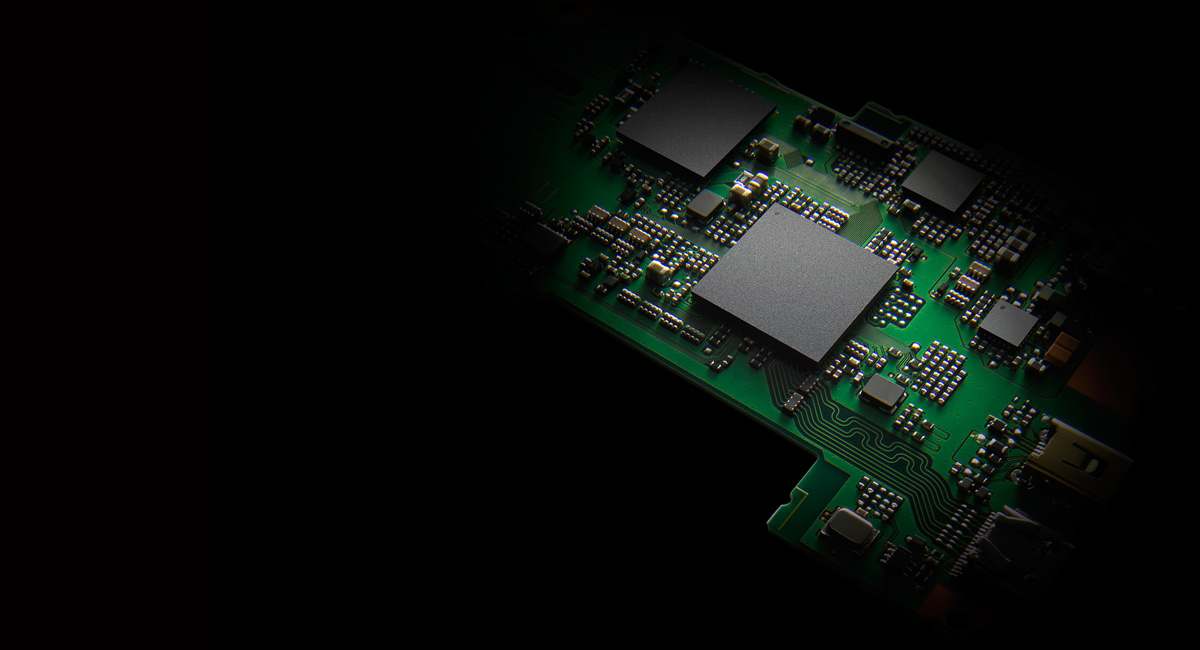 Venus Engine – Impressive colour reproduction
Shoot high-quality, true-to-life images with excellent resolution, high contrast, and impressive colour reproduction. Removing the Low Pass Filter, the limiting resolution is improved by approximately 10%* while detecting high-frequency components to suppress the generation of moiré by the Venus Engine, which is designed for the LUMIX G85. Combining the Digital Live MOS Sensor and Venus Engine renders clear images with minimum noise even in low-light situations and a maximum sensitivity of ISO25600. * A Panasonic comparison with the LUMIX G7.

L. Monochrome Photo Style
L. Monochrome is a new option added to Photo Style for more creative photography. It produces impressive monochrome pictures with deep blacks and rich gradation like that of a B/W film.

Focus Bracket/Aperture Bracket
Focus Bracket and Aperture Bracket are newly added to the conventional Exposure Bracket and WB Bracket. Focus Bracket shoots a maximum of 999 images with different focus points, and Aperture Bracket lets you take multiple shots with different depths of field. Select the mode to match the situation or conditions, then choose the best photo after shooting.
Type
Type
Digital Single Lens Mirrorless camera
Recording media
SD Memory Card, SDHC Memory Card, SDXC Memory Card (Compatible with UHS-I / UHS-II UHS Speed Class 3 standard SDHC / SDXC Memory Cards)
Image sensor size
17.3 x 13.0 mm (in 4:3 aspect ratio)
Lens mount
Micro Four Thirds mount
Image Sensor
Type
Live MOS Sensor
Total pixels
16.84 Mpx
Camera effective pixels
16.00 Mpx
Colour filter
Primary colour filter
Dust reduction system
Supersonic wave filter
Image Stabilization System
Image Stabilization System
Image sensor shift type (5-axis / 5-stop), Dual I.S. (Dual I.S. 2 compatible)
RECORDING SYSTEM
Recording file format - Still image
JPEG (DCF, Exif 2.3), RAW, MPO (When attaching 3D lens in Micro Four Thirds system standard)
Recording file format - Motion picture
AVCHD (Audio format: Dolby Digital 2ch), MP4 (Audio format: AAC 2 ch)
Aspect ratio
4:3, 3:2, 16:9, 1:1
Image quality
RAW, RAW+Fine, RAW+Standard, Fine, Standard MPO+Fine / MPO+Standard (with 3D lens in Micro Four Thirds system standard)
Colour Space
sRGB, AdobeRGB
File size (Pixels) - Still Image
[4:3] 4592 x 3448 (L) / 3232 x 2424 (M) / 2272 x 1704 (S) / 1824 x 1368 (with 3D lens in Micro Four Third system standard) [3:2] 4592 x 3064 (L) / 3232 x 2160 (M) / 2272 x 1520 (S) / 1824 x 1216 (with 3D lens in Micro Four Third system standard) [16:9] 4592 x 2584 (L) / 3840 x 2160 (M) / 1920 x 1080 (S) / 1824 x 1024 (with 3D lens in Micro Four Third system standard) [1:1] 3424 x 3424 (L) / 2416 x 2416 (M) / 1712 x 1712 (S) / 1712 x 1712 (with 3D lens in Micro Four Third system standard)
Motion picture* - MP4*
[4K] 3840 x 2160: 4K/30p 100 Mbps, 4K/24p 100 Mbps [Full HD] 1920 x 1080: FHD/60p 28 Mbps, FHD/30p 20 Mbps [HD] 1280 x 720: HD/30p 10 Mbps
Motion picture* - AVCHD*
[Full HD] 1920 x 1080 FHD/60p: 28 Mbps, 60p recording [Full HD] 1920 x 1080 FHD/60i: 17 Mbps, 60i recording [Full HD] 1920 x 1080 FHD/30p: 24 Mbps, 60i recording (sensor output is 30 fps) [Full HD] 1920 x 1080 FHD/24p: 24 Mbps, 24p recording
Continuous recordable time (Motion picture)
AVCHD [FHD/60i]: Approx. 120 min with H-FS12060 MP4 [4K/30p]: Approx. 90 min with H-FS12060
Actual recordable time (Motion picture)
AVCHD [FHD/60i]: Approx. 60 min with H-FS12060 MP4 [4K/30p]: Approx. 45 min with H-FS12060
Wi-Fi FUNCTION
Wi-Fi
IEEE 802.11b/g/n, 2412 - 2462 MHz (1-11 ch), Wi-Fi / WPA / WPA2, Infrastructure mode
NFC
No
QR Code Connection
Yes
Password-less connection
Yes (ON / OFF selectable)
Viewfinder
Type
OLED Live View Finder (2,360K dots)
Field of view
Approx. 100%
Magnification
Approx. 1.48x / 0.74x (35 mm camera equivalent) with 50 mm lens at infinity; -1.0 m-1
Eye point
Approx. 20 mm from eyepiece lens
Diopter adjustment
-4.0 - +4.0 (dpt)
Eye sensor
Yes
Eye sensor adjustment
High / Low
Focus
Type
Contrast AF system
DFD technology
Yes
Post Focus
Yes
Focus Stacking
Yes
Focus mode
AFS (Single) / AFF (Flexible) / AFC (Continuous) / MF
AF mode
Face/Eye Detection / Tracking / 49-Area / Custom Multi / 1-Area / Pinpoint (Full area touch is available)
AF detective range
EV -4 - 18 (ISO100 equivalent)
Starlight AF
Yes
AF assist lamp
Yes
AF lock
Yes (AF/AE LOCK button)
Others
One Shot AF, Shutter AF, Half Press Release, Quick AF, AF Sensitivity, Continuous AF (during motion picture recording), Eye Sensor AF, AF+MF, MF Assist, Touch MF Assist, Focus Peaking, Touch AF/AE Function, Touch Pad AF, Touch Shutter
Exposure Control
Light metering system
1728-zone multi-pattern sensing system
Light metering mode
Multiple / Center Weighted / Spot
Metering range
EV 0 - 18 (F2.0 lens, ISO100 equivalent)
Exposure mode
Program AE, Aperture Priority AE, Shutter Priority AE, Manual
ISO sensitivity (Standard Output Sensitivity)
Auto / Intelligent ISO / 100 (Extended) / 200 / 400 / 800 / 1600 / 3200 / 6400 / 12800 / 25600 (Changeable to 1/3 EV step) (Up to ISO6400 in motion picture recording) (ISO Auto in M mode)
Exposure compensation
1/3 EV step ±5EV (±3EV for motion picture)
AE lock
Yes (AF/AE LOCK button)
White Balance
White balance
Auto / Daylight / Cloudy / Shade / Incandescent / Flash / White Set 1, 2, 3, 4 / Colour temperature setting
White balance adjustment
Blue/Amber bias, Magenta/Green bias
Colour temperature setting
2500 - 10,000K in 100K
Shutter
Type
Focal-plane shutter
Shutter speed
Still image: Bulb (Max. 2 minutes), 1/4,000 - 60 Motion picture: 1/16,000 - 1/30 Electronic shutter: 1/16,000 - 1 Electronic first curtain shutter: 1/2,000 - 60
Self timer
10 sec, 3 images / 2 sec / 10 sec
Remote control
Remote control with Bulb function by DMW-RSL1 (Optional)
BRACKET
AE bracket
3, 5, 7 images in 1/3, 2/3 or 1 EV step, max. ±3 EV, single/burst
Aperture Bracket
3, 5 or all positions in 1 EV step
Focus Bracket
1 to 999 images, focus steps can be set in 5 levels
White balance bracket
3 exposures in blue/amber axis or in magenta/green axis
PANORAMA SHOT
Panorama shot
Yes (Standard / Wide)
BURST SHOOTING
Burst speed
[Mechanical shutter] AFS: H: 9 frames/sec, M: 6 frames/sec (with Live View), L: 2 frames/sec (with Live View) [Mechanical shutter] AFC: H: 6 frames/sec, M: 6 frames/sec (with Live View), L: 2 frames/sec (with Live View) [Electronic shutter] SH: 40 frames/sec [Electronic shutter] AFS: H: 10 frames/sec, M: 6 frames/sec (with Live View), L: 2 frames/sec (with Live View) [Electronic shutter] AFC: H: 6 frames/sec, M: 6 frames/sec (with Live View), L: 2 frames/sec (with Live View)
Number of recordable images
More than 45 images (when there are RAW files with the particular speed) More than 300 images (when there are no RAW files) (Depending on memory card type, aspect, picture size and compression)
4K PHOTO MODE
4K Photo mode*
4K Burst: 30 frames/sec 4K Burst (S/S): 30 frames/sec 4K Pre-Burst: 30 frames/sec, approx. 2 seconds (Depending on memory card size and battery power)
Exif information
Yes
Marking function
Yes [in 4K Burst (S/S) mode]
Loop rec function
Yes [in 4K Burst (S/S) mode]
TIME LAPSE SHOT
TIME LAPSE SHOT
Yes
STOP MOTION ANIMATION
STOP MOTION ANIMATION
Yes
Flash
Flash type
TTL Built-in-Flash, GN9.0 equivalent (ISO200 ・m) / GN6.2 equivalent (ISO100 ・m), Built-in Pop-up (Reference)
Flash Mode
Auto*, Auto/Red-eye Reduction*, Forced On, Forced On/Red-eye Reduction, Slow Sync., Slow Sync./Red-eye Reduction, Forced Off* For iA, iA+ only.
Synchronization speed
Less than 1/160 second
Flash output adjustment
1/3EV step ±3EV
Flash synchronization
1st Curtain Sync., 2nd Curtain Sync.
Synchronization for flash dimming and exposure compensation
Yes
Wireless control
Yes [When using DMW-FL200L / FL360L / FL580L (Optional)]
SILENT MODE
SILENT MODE
Yes
Rear monitor
Type
TFT LCD monitor with static touch control
Monitor size
Free-angle 3.0-inch (7.5 cm) / 3:2 aspect / Wide viewing angle
Pixels
Approx. 1,040K dots
Filed of view
Approx. 100%
Monitor adjustment
Brightness, Contrast, Saturation, Red-Green, Blue-Yellow
LIVE VIEW
Digital zoom
2x, 4x
Extra Tele Conversion
Still image: Max. 2x Motion picture: 2.4x (FHD), 3.6x (HD)
Other functions
Level Gauge, Real-time Histogram, Guide Lines (3 patterns), Highlight display (Still image / motion picture), Zebra Pattern (Still image / motion picture)
DIRECTION DETECTION FUNCTION
Direction Detection Function
Yes
FUNCTION BUTTON
Fn1, Fn2, Fn3, Fn4, Fn5, Fn6, Fn7, Fn8, Fn9, Fn10
Exposure Comp. / Wi-Fi / Q.MENU / LVF/Monitor Switch / LVF/Monitor Disp. Style / AF/AE LOCK / AF-ON / Preview / One Push AE / Touch AE / Level Gauge / Focus Area Set / Zoom Control / Cursor Button Lock / Dial Operation Switch / Photo Style / Filter Select / Aspect Ratio / Picture Size / Quality / AFS/AFF / Metering Mode / Burst Rate / 4K Photo / Self Timer / Bracket / Highlight Shadow / i. Dynamic / i. Resolution / HDR / Shutter Type / Flash Mode / Flash Adjust. / Wireless Setup (Flash) / Ex. Tele Conv. / Digital Zoom / Stabilizer Sensitivity / White Balance / AF Mode / 4K Live Crop / Snap Movie / Motion Pic. Set / Picture Mode / Mic. Directivity Adjust / Silent Mode / Peaking / Histogram / Guide Line / Zebra Pattern / Monochrome Live View / Rec Area / Step Zoom / Zoom Speed / Touch Screen / Restore to Default
PHOTO STYLE
Still image and motion picture
Standard / Vivid / Natural / Monochrome / L. Monochrome / Scenery / Portrait / Custom / Cinelike D* / Cinelike V* * When Creative Video Mode is selected.
CREATIVE CONTROL
Still image
Expressive / Retro / Old Days / High Key / Low Key / Sepia / Monochrome / Dynamic Monochrome / Rough Monochrome / Silky Monochrome / Impressive Art / High Dynamic / Cross Process / Toy Effect / Toy Pop / Bleach Bypass / Miniature Effect / Soft Focus / Fantasy / Star Filter / One Point Colour / Sunshine
Motion picture
Expressive / Retro / Old Days / High Key / Low Key / Sepia / Monochrome / Dynamic Monochrome / Impressive Art / High Dynamic / Cross Process / Toy Effect / Toy Pop / Bleach Bypass / Miniature Effect / Fantasy / One Point Colour
CREATIVE VIDEO MODE
Exposure mode
Program AE / Aperture-Priority / Sutter-Priority / Manual Exposure
MOTION PICTURE FUNCTION
Cinelike gamma
Cinelike D / Cinelike V
Flicker reduction
[1/50] / [1/60] / [1/100] / [1/120] / OFF
Playback
Playback function
30-thumbnail display, 12-thumbnail display, Calendar display, Zoomed playback (Max. 16x), Slideshow (All / Picture Only / Video Only / 4K PHOTO / Post Focus / 3D / Category Selection / Favorite, duration & effect is selectable), Playback Mode (Normal / Picture Only / Video Only / 4K PHOTO / Post Focus / 3D Play / Category / Favorite), Location Logging, RAW Processing, 4K PHOTO Bulk Saving, Light Composition, Clear Retouch, Title Edit, Text Stamp, Video Divide, Time Lapse Video, Stop Motion Video, Resize, Cropping, Rotate, Rotation Display, Favorite, DPOF Print Set, Protect, Face Recognition Edit, Picture Sort, Creating Still Pictures from a Motion Picture
IMAGE PROTECTION / ERASE
Protection
Single / Multi
Erase
Single / Multi / All / Except Favorite
Print
Direct Print
PictBridge compatible
Interface
USB
USB 2.0 Micro-B
HDMI**
microHDMI TypeD / VIERA Link Video: Auto / 4K / 1080p / 1080i / 720p / 480p Audio: Stereo Monitor-through: 4:2:2/8-bit (While recording motion picture on the SD memory card in the camera unit.)
Audio video output
No
Remote input
φ2.5 mm for remote
External microphone input
φ3.5 mm for external microphone Stereo/Lens Auto/Shotgun/Super Shotgun/Manual is selectable when attaching DMW-MS2 (optional).
Microphone
Stereo, Wind-cut: OFF / Standard / High
Speaker
Monaural
LANGUAGE
OSD language
Japanese, English, German, French, Italian, Spanish, Portuguese, Chinese (Traditional)
General
POWER - Battery
Li-ion Battery Pack (7.2 V, 1200 mAh, 8.7 Wh) (included)
POWER - Battery life (CIPA standard)
Approx. 330 images (rear monitor), 320 images (LVF) with H-FS12060 Power Save LVF Shooting mode: Approx. 800 images* with H-FS12060 * Under the test conditions specified by Panasonic based on CIPA standard. When the time to get in the sleep mode is set to 3 sec.
POWER - Battery grip
DMW-BGG1 (optional)
DIMENSIONS / WEIGHT - Dimensions (W x H x D)
128.4 x 89 x 74.3 mm / 5.06 x 3.50 x 2.93 inch (excluding protrusions)
DIMENSIONS / WEIGHT - Weight
Approx. 505 g / 1.11 lb (SD card, Battery, Body) Approx. 453 g / 1.00 lb (Body only) Approx. 715 g / 1.58 lb (SD card, Battery, H-FS12060 lens included)
OPERATING ENVIRONMENT - Operating temperature
0°C to 40°C (32°F to 104°F)
OPERATING ENVIRONMENT - Operating humidity
10% to 80% RH
STANDARD ACCESSORIES - Software
・The software to edit and playback images on computer is not bundled with DMC-G85. To do this, PHOTOfunSTUDIO is available for download at Panasonic website using computer connected to the Internet. http://panasonic.jp/support/global/cs/soft/download/d_pfs99pe.html (For Windows) ・The software to process RAW file on computer is not bundled with DMC-G85. To do this, SILKYPIX Developer Studio is available for download at Ichikawa Soft Laboratory's website using computer connected to the Internet. http://www.isl.co.jp/SILKYPIX/english/p/ (For Windows / Mac)
STANDARD ACCESSORIES - Standard accessories
DMC-G85M Kit Hot Shoe Cover, Body Cap, Battery Pack, Battery Charger, AC Cable, USB Connection Cable, Shoulder Strap, Lens Hood, Lens Cap, Lens Rear Cap ・The DMC-G85 Operating Instructions for advanced features is available for downloaded at Panasonic LUMIX Customer Support Site using PC, smartphone or tablet connected to the Internet.
INTERCHANGEABLE LENS-1
Lens Name
LUMIX G VARIO 12-60 mm / F3.5-5.6 ASPH. / POWER O.I.S.
Lens Construction
11 elements in 9 groups (3 aspherical lenses, 1 ED lens)
Nano Surface Coating
-
Mount
Micro Four Thirds mount
Optical Image Stabilizer
Yes (POWER O.I.S.)
Focal Length
f=12-60 mm (35 mm camera equivalent: 24-120 mm)
Aperture Type
7 diaphragm blades / Circular aperture diaphragm
Maximum Aperture
F3.5 (Wide) - F5.6 (Tele)
Minimum Aperture
F22
Closest Focusing Distance
0.20 m / 0.66 ft (Wide), 0.25 m / 0.82 ft (Tele)
Maximum magnification
Approx. 0.27x / 0.54x (35 mm camera equivalent)
Diagonal Angle of View
84.05° (Wide) to 20.44° (Tele)
General - Filter Size
φ58 mm / 2.3 inch
General - Max. Diameter
φ66.0 mm / 2.6 inch
General - Overall Length
Approx. 71 mm / 2.80 inch (from the tip of the lens to the base side of the lens mount)
General - Weight [g]
Approx. 210 g (excluding lens cap, lens rear cap and lens hood)
General - Weight [oz]
Approx. 7.41 oz (excluding lens cap, lens rear cap and lens hood)