Capture unforgettable moments
The LUMIX G95 combines water and dust resistance, highest image quality and advanced video features.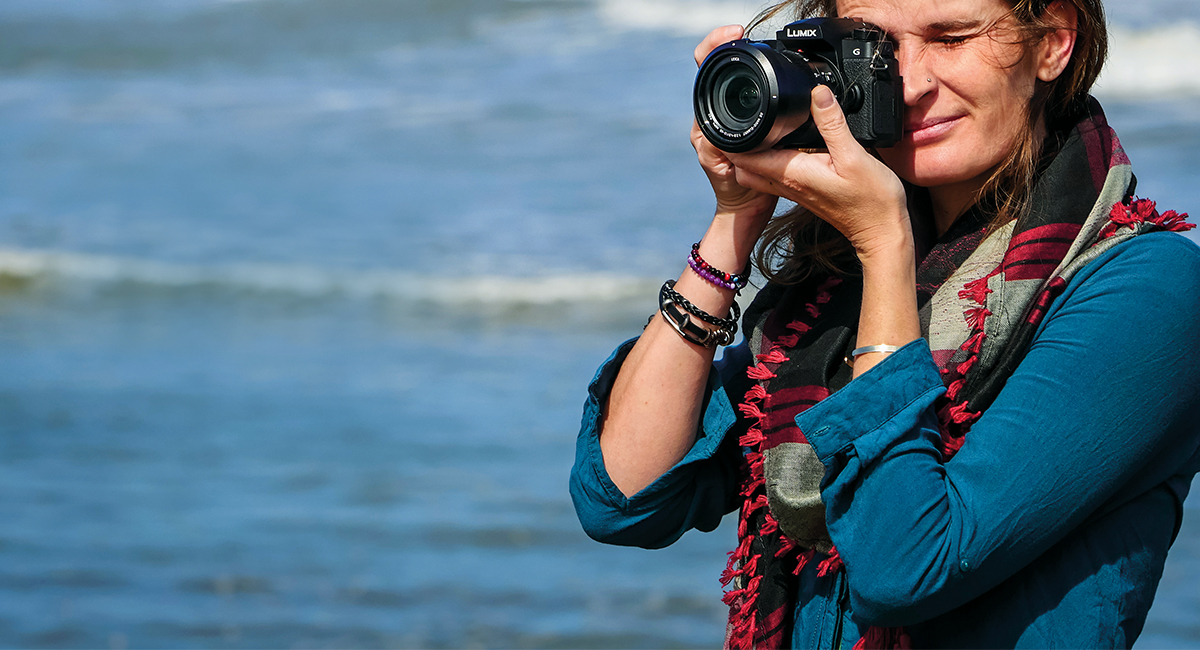 Be prepared for the ultimate photo and video adventure
When starting off to an exciting journey full of photo and video opportunities, the LUMIX G95 is the perfect companion. With the combination of water and dust resistance, highest image quality, advanced video features and a supreme sensor, the LUMIX G95 will capture every adventure in stunning detail.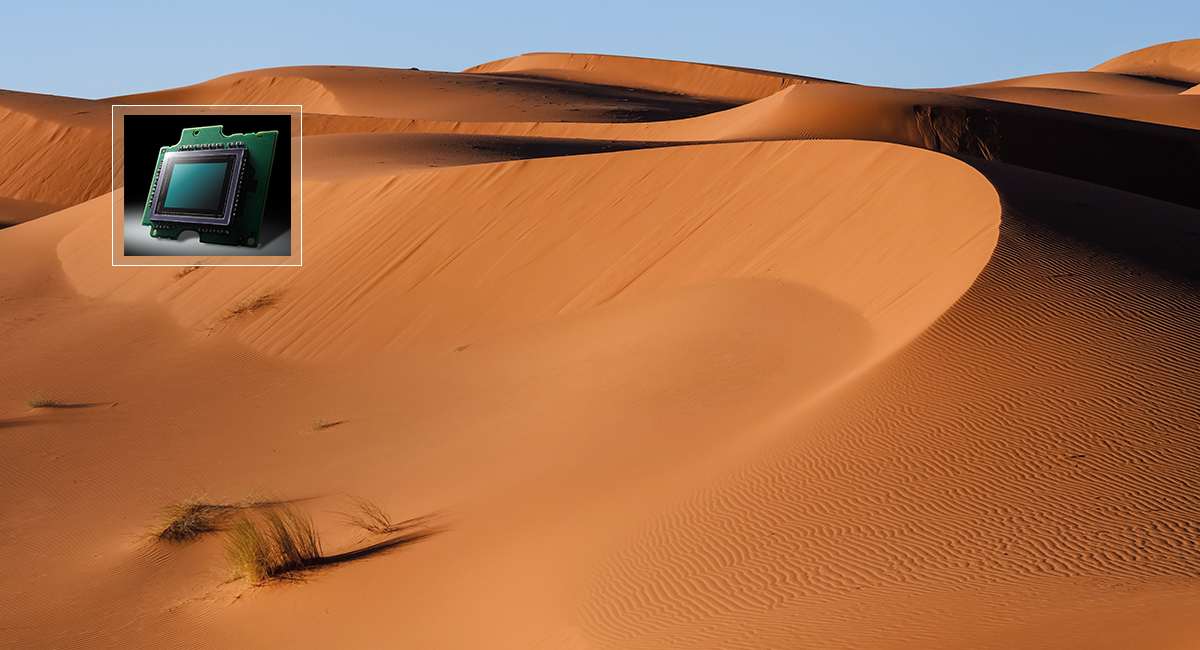 Crisp and clear high-precision images
The LUMIX G95 features a brand new 20-megapixel MOS sensor without low-pass filter. The combination of a high performance Venus Engine and removal of the low-pass filter improves resolution and minimizes moiré effects.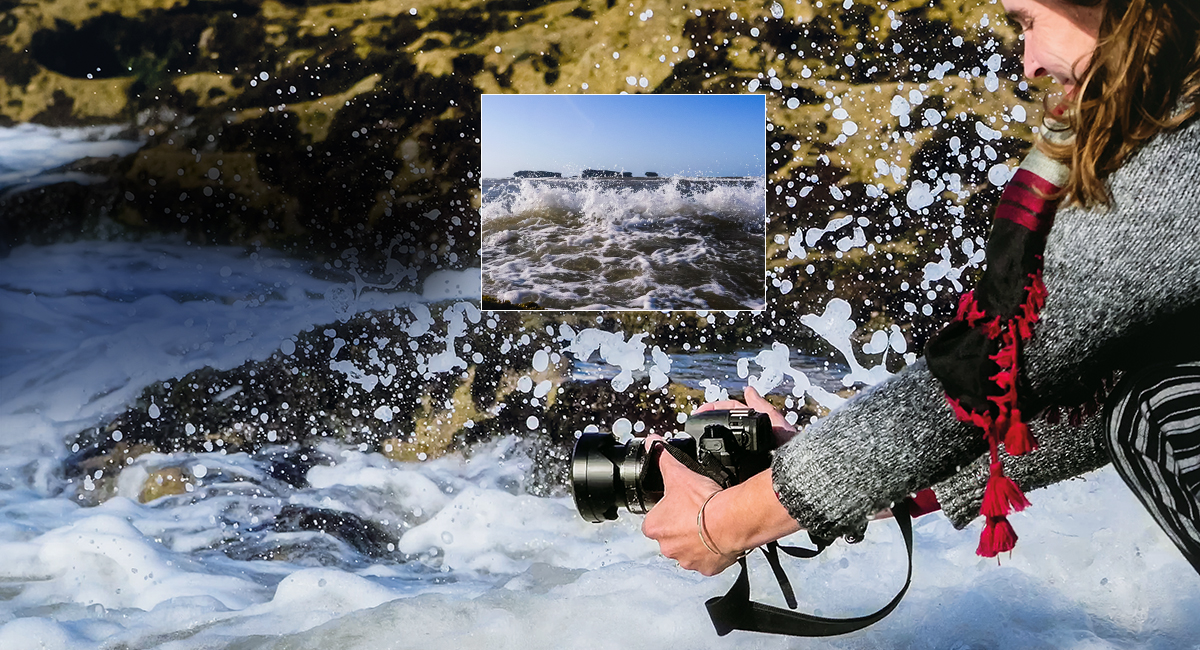 No more blurry images
By combining body and lens stabilization technology, the integrated 5-axis Dual I.S. 2 achieves sharp and blur-less images with 5-stop correction power up to the tele-end*. * Based on the CIPA standard [Yaw/Pitch direction: focusing distance f=140 mm (35 mm camera equivalent f=280 mm), when H-FSA14140 is used].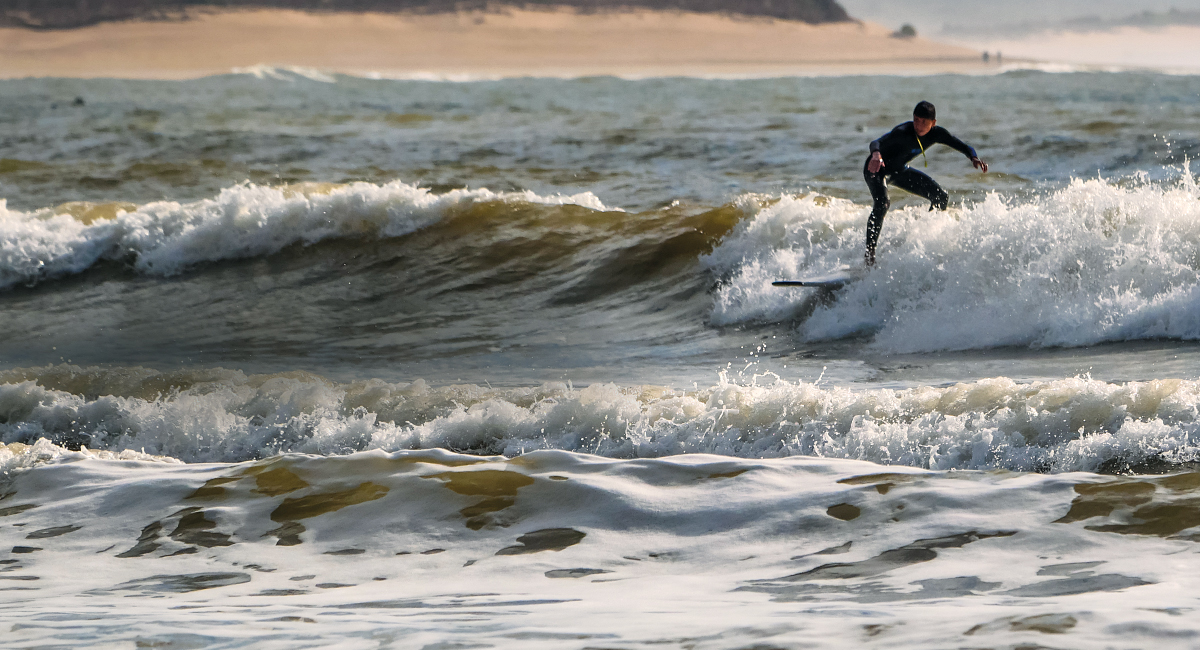 Never miss ultra-fast moments
The LUMIX G95 offers high speed Auto Focus (0.07 sec) using DFD technology (240 fps) and enables photographers to take stunning images even when subjects move very fast.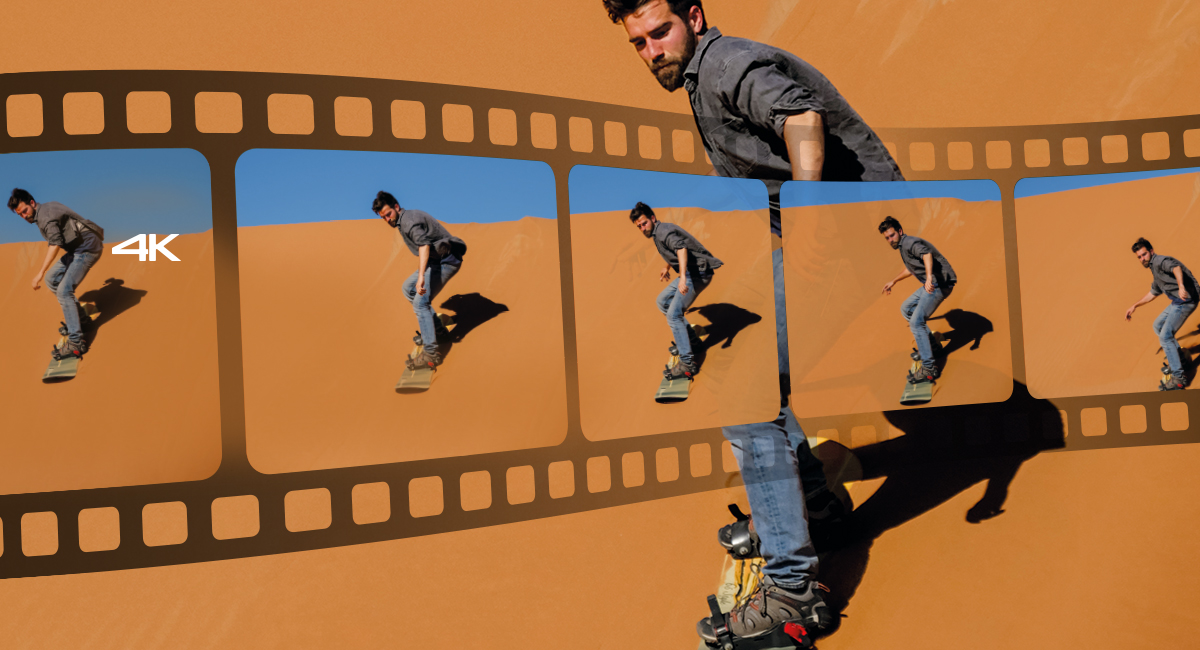 Video performance matching all needs
Taking videos has never been more convenient. The LUMIX G95 offers unlimited 4K 30/25P recording time and a pre-installed V-Log L function. Additionally, high-speed video recording at 60, 90 and 120 fps and a newly added microphone/headphone jack are available.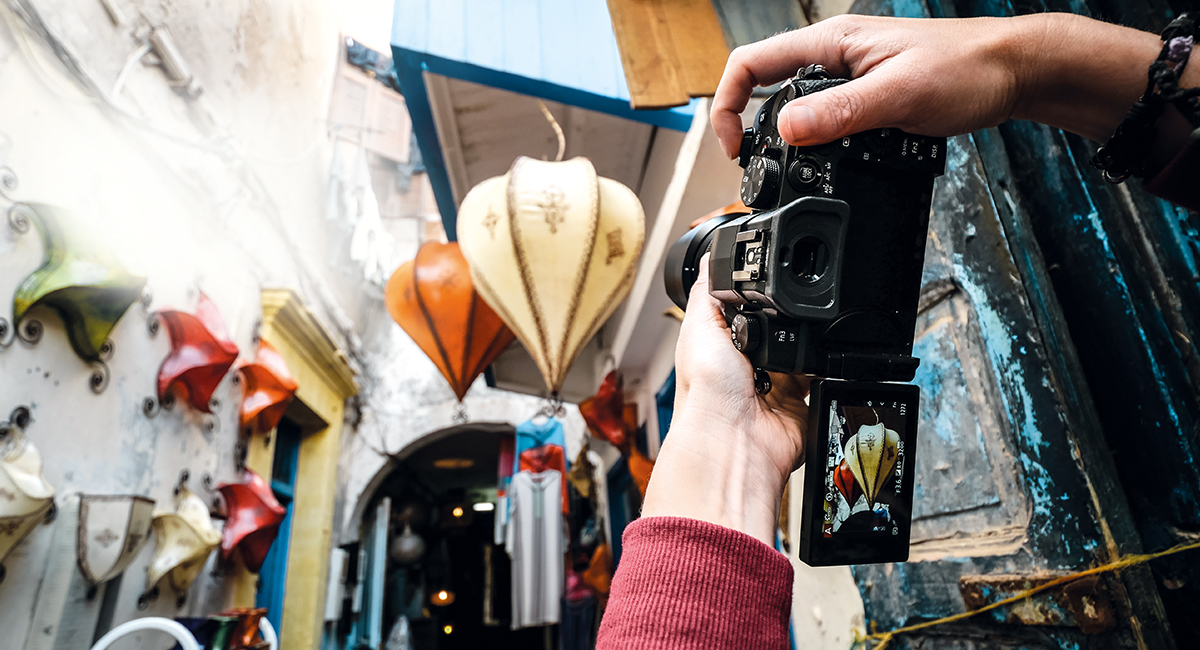 Take a closer look
Frame your shots easily using the high speed OLED Live Viewfinder (0.74x magnification ratio) or the convenient 3-inch free-angle touch OLED screen (1.040K-dot resolution).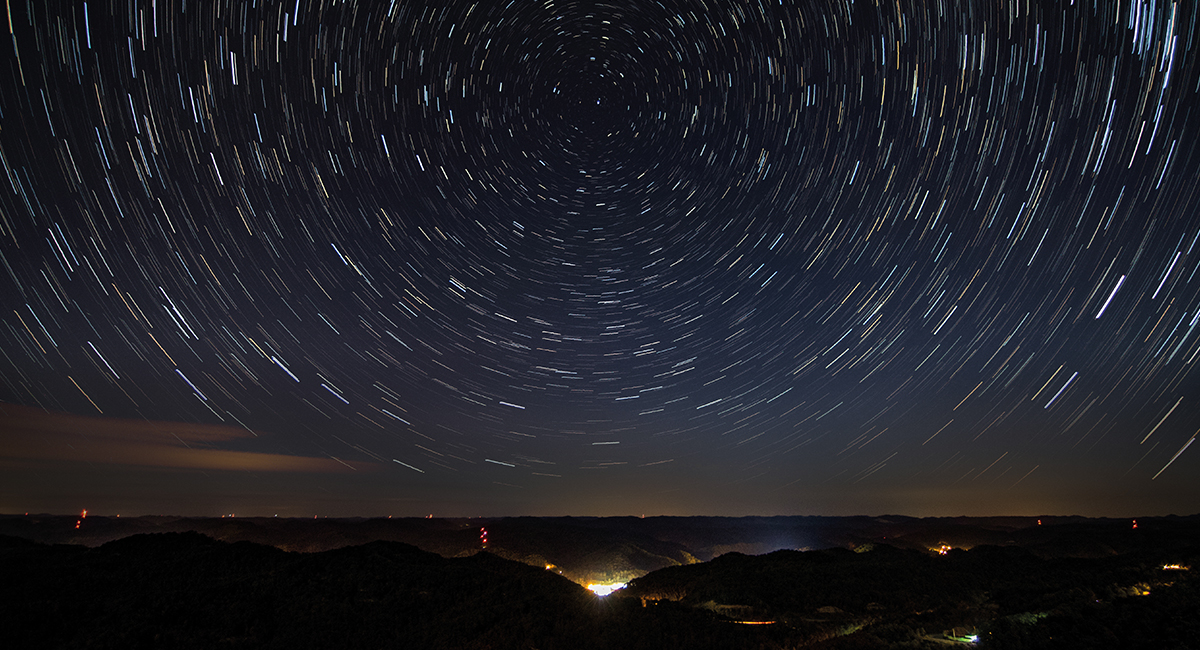 Capture the sky full of stars with ease
The newly added Live View Composite feature of the LUMIX G95 offers an easy and convenient way of taking impressive pictures of a sky full of stars or amazing fireworks.
Shutter
Silent mode / Shutter type
Yes / Yes (Auto / Mechanical / Electronic front curtain / Electronic)
BRACKET
AE bracket
3, 5, 7 images in 1/3, 2/3 or 1 EV step, max. ±3 EV, single/burst
RECORDING SYSTEM
Aspect ratio
4:3, 3:2, 16:9, 1:1
Image quality
RAW, RAW+Fine, RAW+Standard, Fine, Standard
Color space
sRGB, AdobeRGB
Continuous recordable time (Motion picture)**
AVCHD [FHD/60p, FHD/60i]: Approx. 100 min (rear monitor, LVF) with H-FS12060MP4 [4K/30p]: Approx. 90 min (rear monitor, LVF) with H-FS12060
Actual recordable time (Motion picture)**
AVCHD [FHD/60p, FHD/60i]: Approx. 50 min (rear monitor, LVF) with H-FS12060MP4 [4K/30p]: Approx. 45 min (rear monitor, LVF) with H-FS12060
Viewfinder
Type
OLED Live View Finder
Pixels
Approx. 2,360k dots
Field of view / Magnification
Approx. 100% / Approx. 1.48x / 0.74x (35mm camera equivalent) with 50 mm lens at infinity; -1.0 m-1
Eye point / Diopter adjustment
Approx. 20 mm / -4.0 - +4.0 (dpt)
Eye sensor
Yes
Rear monitor
Type
OLED monitor with static touch control
Monitor size
Free-angle, 7.66cm (3.0-inch), 3:2 aspect
Pixels
Approx. 1,040k dots
Field of view
Approx. 100%
Focus
Type
Contrast AF system
DFD technology
Yes
Focus mode
AFS (Single) / AFF (Flexible) / AFC (Continuous) / MF
AF mode
Face/Eye Detection / Tracking / 49-Area / Custom Multi / 1-Area / Pinpoint(Full area touch is available) (Scalable AF frame size and flexible AF position)
AF detective range
EV -4 - 18 (ISO100 equivalent)
Starlight AF
Yes
AF assist lamp
Yes
AF lock
Yes (AF/AE LOCK button)
Post Focus / Focus Stacking
Yes / Yes
Others
AF Sensitivity, AF-ON, Shutter AF, Half Press Release, Focus/Shutter Priority, Quick AF, Continuous AF (during motion picture recording), Eye Sensor AF, AF+MF, MF Guide, MF Assist, Touch MF Assist, Focus Peaking, Touch AF/AE Function, Touch Pad AF, Touch Shutter, Focus Switching for Vert/Hor, Focus Ring Lock
Exposure Control
Light metering system
1728-zone multi-pattern sensing system
Light metering mode
Multiple / Center Weighted / Spot
Metering range
EV 0 - 18 (F2.0 lens, ISO100 equivalent)
Exposure mode
Program AE, Aperture Priority AE, Shutter Priority AE, Manual Exposure
ISO sensitivity (Standard output sensitivity)
Still image: Auto / Intelligent ISO / 100 (Extended) / 200 / 400 / 800 / 1600 / 3200 / 6400 / 12800 / 25600 (Changeable to 1/3 EV step)Creative Video Mode: Auto / 100 (Extended) / 200 / 400 / 800 / 1600 / 3200 / 6400 (Changeable to 1/3 EV step)
Exposure compensation
1/3 EV step, ±5EV (±3 EV for motion picture)
AE lock
Yes (AF/AE LOCK button)
White Balance
White balance
AWB / AWBc / AWBw / Daylight / Cloudy / Shade / Incandescent / Flash / White Set 1, 2, 3, 4 / Color temperature setting 1, 2, 3, 4
White balance adjustment
Blue/Amber bias, Magenta/Green bias
Color temperature setting
2500-10000K in 100K
Shutter
Type
Focal-plane shutter
Shutter speed
Still image: Bulb (Max. 30 minutes), 1/4,000 - 60Electronic first curtain shutter: Bulb (Max. 30 minutes), 1/2,000 - 60Electronic shutter: 1/16,000 - 1Motion picture: 1/16,000 - 1/25
Live View Composite
1/2 - 60
Self timer
10sec, 3 images / 2sec / 10sec
Remote control
Remote control by DMW-RS2 (sold separately)
BRACKET
Aperture bracket
3, 5 or all positions in 1 EV step
Focus bracket
1 to 999 images, focus steps can be set in 10 levels
White balance bracket
3 images in blue/amber axis or in magenta/green axis, color temperature setting
PANORAMA SHOT
PANORAMA SHOT
Yes (Standard / Wide)
BURST SHOOTING
Burst speed
[Mechanical shutter / Electronic first curtain shutter]AFS/MF: H: 9 frames/sec, M: 6 frames/sec (with Live View), L: 2 frames/sec (with Live View) *When H-FS12060 is used.AFF/AFC: H: 6 frames/sec, M: 6 frames/sec (with Live View), L: 2 frames/sec (with Live View) *When H-FS12060 is used.[Electronic shutter]AFS/MF: H: 9 frames/sec, M: 6 frames/sec (with Live View), L: 2 frames/sec (with Live View)AFF/AFC: H: 6 frames/sec, M: 6 frames/sec (with Live View), L: 2 frames/sec (with Live View)
Number of recordable images
More than 45 images (when there are RAW files with the particular speed)More than 300 images (when there are no RAW files)(depending on memory card type, aspect, picture size and compression)
4K PHOTO**
Burst speed
30 frames/sec
Exif information
Yes (Each JPEG image cropped out of the 4K burst file complies with EXIF.)
TIME LAPSE SHOT
TIME LAPSE SHOT
Yes
STOP MOTION ANIMATION
STOP MOTION ANIMATION
Yes
Flash
Flash type
TTL Built-in-Flash, GN9.0 equivalent (ISO200 ・m) / GN6.4 equivalent (ISO100 ・m) (Reference), Built-in Pop-up
Flash mode
Auto*, Auto/Red-eye Reduction*, Forced On, Forced On/Red-eye Reduction, Slow Sync., Slow Sync./Red-eye Reduction, Forced Off     *For iA, iA+ only.
Synchronization speed
Less than 1/200 second
Flash output adjustment
1/3EV step ±3EV
Flash synchronization
1st. Curtain Sync., 2nd Curtain Sync.
Wireless control
Yes (When using DMW-FL200L / FL360L / FL580L (sold separately)), Wireless Channel: 1ch/2ch/3ch/4ch
LIVE VIEW
Digital zoom
2x, 4x
Extra Tele Conversion
Still image: Max. 2xMotion picture: 2.7x (FHD), 4.0x (HD)
Other functions
Level Gauge, Real-time Histogram, Guide Lines (3 patterns), Center Marker, Highlight display (Still image / motion picture), Zebra Pattern (Still image / motion picture)
DIRECTION DETECTION FUNCTION
DIRECTION DETECTION FUNCTION
Yes
FUNCTION BUTTON
REC
Wi-Fi / Q.MENU / Video Record / LVF/Monitor Switch / LVF/Monitor Disp. Style / AF/AE LOCK / AF-ON / Preview / One Push AE / Touch AE / Level Gauge / Focus Area Set / Zoom Control / 1 Shot "4K PHOTO" / Operation Lock / Focus Ring Lock / Dial Operation Switch / Photo Style / Filter Effect / Aspect Ratio / Picture Size / Quality / AFS/AFF / Metering Mode / Burst Rate / 4K PHOTO / Self Timer / Bracket / Highlight Shadow / i. Dynamic / i. Resolution / Min. Shtr Speed / HDR / Shutter Type / Flash Mode / Flash Adjust. / Wireless Flash Setup / Ex. Tele Conv. / Digital Zoom / Stabilizer / E-Stabilization (Video) / I.S. Lock (Video) / 4K Live Cropping / Snap Movie / Motion Pic. Set / Picture Mode in Rec. / Sound Rec Level Adj. / Sound Rec Level Disp. / Mic. Directivity Adjust / Silent Mode / Peaking / Histogram / Guide Line / Zebra Pattern / Monochrome Live View / Constant Preview / Live View Boost / Rec Area / Step Zoom / Zoom Speed / Exposure Comp. / Sensitivity / White Balance / AF Mode/MF / Rec/Playback Switch / Restore to Default
PLAY
Wi-Fi / LVF/Monitor Switch / Rec/Playback Switch / 4K PHOTO Play / Delete Single / Protect / Rating 1, 2, 3, 4, 5 / RAW Processing / 4K PHOTO Bulk Saving / Off / Restore to Default
PHOTO STYLE
PHOTO STYLE
Standard / Vivid / Natural / Monochrome / L. Monochrome / L. Monochrome D / Scenery / Portrait / Custom / Cinelike D / Cinelike V / V-LogL
RECORDING SYSTEM
File size (Pixels) - Still image
[4:3] 5184x3888(L) / 3712x2784(M) / 2624x1968(S) / 3328x2496(4K PHOTO)[3:2] 5184x3456(L) / 3712x2480(M) / 2624x1752(S) / 3504x2336(4K PHOTO)[16:9] 5184x2920(L) / 3840x2160(M) / 1920x1080(S) / 3840x2160(4K PHOTO)[1:1] 3888x3888(L) / 2784x2784(M) / 1968x1968(S) / 2880x2880(4K PHOTO)
File size (Pixels) - Motion picture** MP4**
[4K] 3840x2160 4K/30p: 100Mbps[4K] 3840x2160 4K/24p: 100Mbps[Full HD] 1920x1080 FHD/60p: 28Mbps[HD] 1280x720 HD/30p: 10Mbps"
File size (Pixels) - Motion picture** AVCHD Progressive** AVCHD**
[Full HD] 1920x1080 FHD/60p: 28Mbps, 60p recording[Full HD] 1920x1080 FHD/60i: 17Mbps, 60i recording[Full HD] 1920x1080 FHD/25p: 24Mbps, 60i recording (sensor output is 30fps)[Full HD] 1920x1080 FHD/24p: 24Mbps, 24p recording"
High speed video** *When Creative Video Mode is selected. - MP4**
[Full HD] 1920x1080 30p, 20Mbps (Sensor output is 120fps / 90fps / 60fps)
Type
Type
Digital Single Lens Mirrorless camera
Recording media
SD Memory Card, SDHC Memory Card, SDXC Memory Card(Compatible with UHS-I / UHS-II UHS Speed Class 3 standard SDHC / SDXC Memory Cards.)
Image sensor size
17.3 x 13.0 mm (in 4:3 aspect ratio)
Lens mount
Micro Four Thirds mount
Image Sensor
Type
Live MOS Sensor
Total pixels
21.77 megapixels
Camera effective pixels
20.30 megapixels
Color filter
Primary color filter
Dust reduction system
Supersonic wave filter
Image Stabilization System
IMAGE STABILIZATION SYSTEM
Image sensor shift type (5-axis / 5.0-stop*)*Based on the CIPA standard [Yaw/Pitch direction: focusing distance f=60mm (35mm camera equivalent f=120mm), when H-FS12060 is used.]Dual I.S. (5.0-stop* Dual I.S. 2 compatible)*Based on the CIPA standard [Yaw/Pitch direction: focusing distance f=140mm (35mm camera equivalent f=280mm), when H-FSA14140 is used.]
RECORDING SYSTEM
Recording file format - Still image
JPEG (DCF, Exif 2.31), RAW
Recording file format - 4K PHOTO**
MP4 (H.264/MPEG-4 AVC, Audio format: AAC (2ch))Extracted still images: JPEG (DCF, Exif 2.31)
Recording file format - Motion picture
MP4 (H.264/MPEG-4 AVC, Audio format: AAC (2ch))AVCHD Progressive, AVCHD (Audio format: Dolby Audio 2ch)
FILTER
FILTER
Expressive / Retro / Old Days / High Key / Low Key / Sepia / Monochrome / Dynamic Monochrome / Rough Monochrome* / Silky Monochrome* / Impressive Art / High Dynamic / Cross Process / Toy Effect / Toy Pop / Bleach Bypass / Miniature Effect / Soft Focus* / Fantasy / Star Filter* / One Point Color / Sunshine**For photos only.
Print
Direct print
PictBridge compatible
Interface
USB
USB 2.0 Micro-B
HDMI*** - Monitor-through
4:2:2 8bit / 4:2:0 8bit
HDMI*** - Playback
microHDMI TypeD / VIERA LinkVideo: Auto / 4K / 1080p / 1080i / 720p / 576pAudio: Stereo
Audio video output
No
Remote input
φ2.5mm
External microphone input
φ3.5mmStereo/Lens Auto/Shotgun/Super Shotgun/Manual is selectable when attaching DMW-MS2 (sold separately).
Headphone output
φ3.5mm
Microphone
Stereo, Wind Noise Canceller: OFF / Low* / Standard / High *When attaching DMW-MS2 (sold separately).
Speaker
Monaural
WIRELESS
Wi-Fi
IEEE 802.11b/g/n, 2412 MHz - 2462 MHz (1-11 ch), Wi-Fi / WPA / WPA2, Infrastructure mode
Bluetooth
Bluetooth® v4.2 (Bluetooth Low Energy (BLE))
LANGUAGE
OSD language
Japanese, English, German, French, Italian, Spanish, Portuguese, Chinese (Traditional)
POWER
Battery
Li-ion Battery Pack (7.2V, 1200mAh, 8.7Wh) (Included)USB power supply, USB power charging
Battery life (CIPA standard)
Approx. 290 images (rear monitor), 290 images (LVF), 1000 images (Power Save LVF mode*) with H-FS12060*Under the test conditions specified by Panasonic based on CIPA standard. When the time to get in the sleep mode is set to 1 sec.
Battery grip
DMW-BGG1 (sold separately)
Dimensions / Weight
Dimensions (W x H x D)
130.4 x 93.5 x 77.4 mm / 5.14 x 3.69 x 3.05 inch (excluding protrusions)
Weight
Approx. 536g / 1.19 lb (SD card, Battery, Body)Approx. 484g / 1.07 lb (Body only)Approx. 746g / 1.65 lb (SD card, Battery, H-FS12060 lens included)
DUST AND SPLASH RESISTANT*
DUST AND SPLASH RESISTANT*
Yes.*Dust and Splash Resistant does not guarantee that damage will not occur if this camera is subjected to direct contact with dust and water.
OPERATING ENVIRONMENT
Operating temperature
0℃ to 40℃ (32°F to 104°F)
Operating humidity
10%RH to 80%RH
Standard accessories
Software - Playback / Editing
・ The software to edit and playback images on computer is not bundled with this camera. To do this, PHOTOfunSTUDIO 10.0AE is available for download at Panasonic website using computer connected to the Internet.https://panasonic.jp/support/software/photofun/download/d_pfs10ae.html (For Windows)・ The software to process RAW file on computer is not bundled with this camera. To do this, SILKYPIX Developer Studio is available for download at Ichikawa Soft Laboratory's website using computer connected to the Internet. http://www.isl.co.jp/SILKYPIX/english/p/ (For Windows / Mac)
Standard accessories
DC-G95M KitBody Cap, Hot Shoe Cover, Battery Pack, Battery Charger (AC Adaptor, USB connection Cable included), USB Connection Cable, Shoulder Strap, Lens Cap, Lens Hood, Lens Rear Cap・ Operating Instructions for advanced features is available for downloaded at Panasonic LUMIX Customer Support Site using PC, smartphone or tablet connected to the Internet.
INTERCHANGEABLE LENS-1
Lens Name
LUMIX G VARIO 12-60mm / F3.5-5.6 ASPH. / POWER O.I.S.
Lens Construction
11 elements in 9 groups (3 aspherical lenses, 1 ED lens)
Nano Surface Coating
-
Mount
Micro Four Thirds mount
Optical Image Stabilizer
Yes (POWER O.I.S.)
Focal Length
f=12-60mm (35mm camera equivalent 24-120mm)
Aperture Type
7 diaphragm blades / Circular aperture diaphragm
Maximum Aperture
F3.5 (Wide) - F5.6 (Tele)
Minimum Aperture
F22
Closest Focusing Distance
0.20m / 0.66ft (Wide), 0.25m / 0.82ft (Tele)
Maximum magnification
Approx. 0.27x / 0.54x (35mm camera equivalent)
Diagonal Angle of View
84.05°(Wide) to 20.44°(Tele)
Filter Size
φ58mm / 2.3inch
Max. Diameter
φ66.0mm / 2.6inch
Overall Length
Approx. 71mm / 2.80inch (from the tip of the lens to the base side of the lens mount)
Weight
Approx. 210g / 7.41oz (excluding lens cap, lens rear cap and lens hood)
Standard Accessories
Lens cap, Lens rear cap, Lens hood, Lens storage bag