Ultimate Agility
The highest image quality along with the fastest performance and most intuitive operability LUMIX has ever offered — all in a compact body.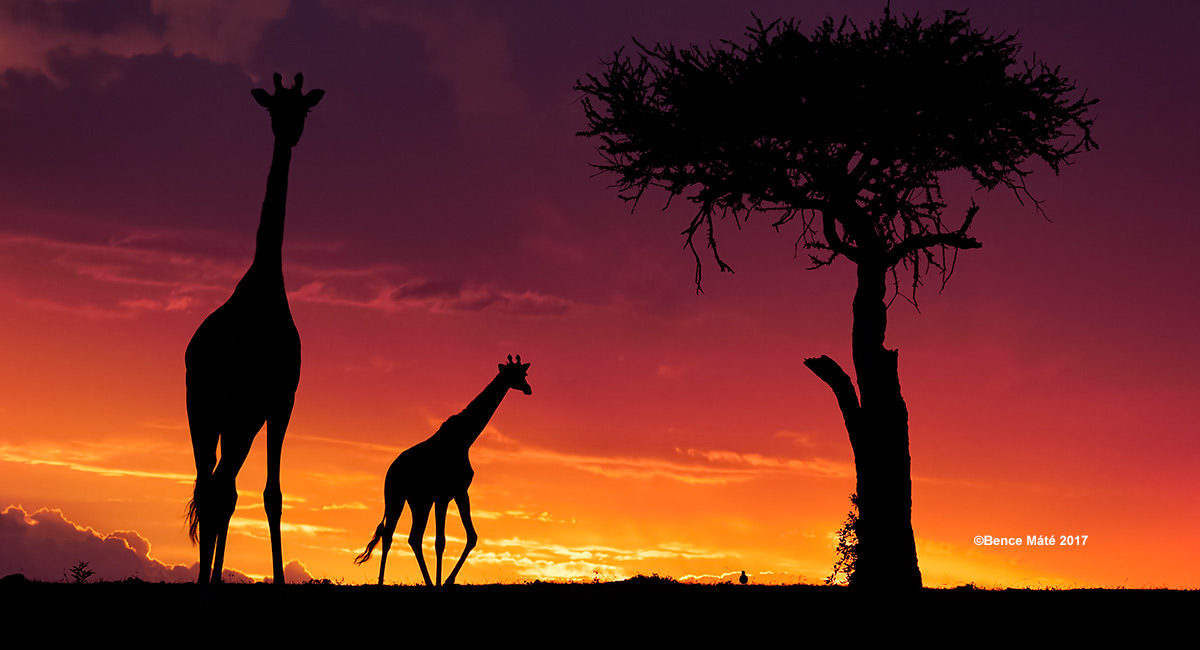 Ultra-real, 20.3 Mpx Experience
This camera offers incredible speed, operability, reliability, and durability — all concentrated in a compact body. The G9 boasts the highest image quality that LUMIX has ever offered. The 20.3 Mpx Digital Live MOS sensor, without low pass filter, delivers intensely sharp image quality with an extremely wide dynamic range. When nature offers only a split second to get the perfect shot, the LUMIX G9 is the ideal partner.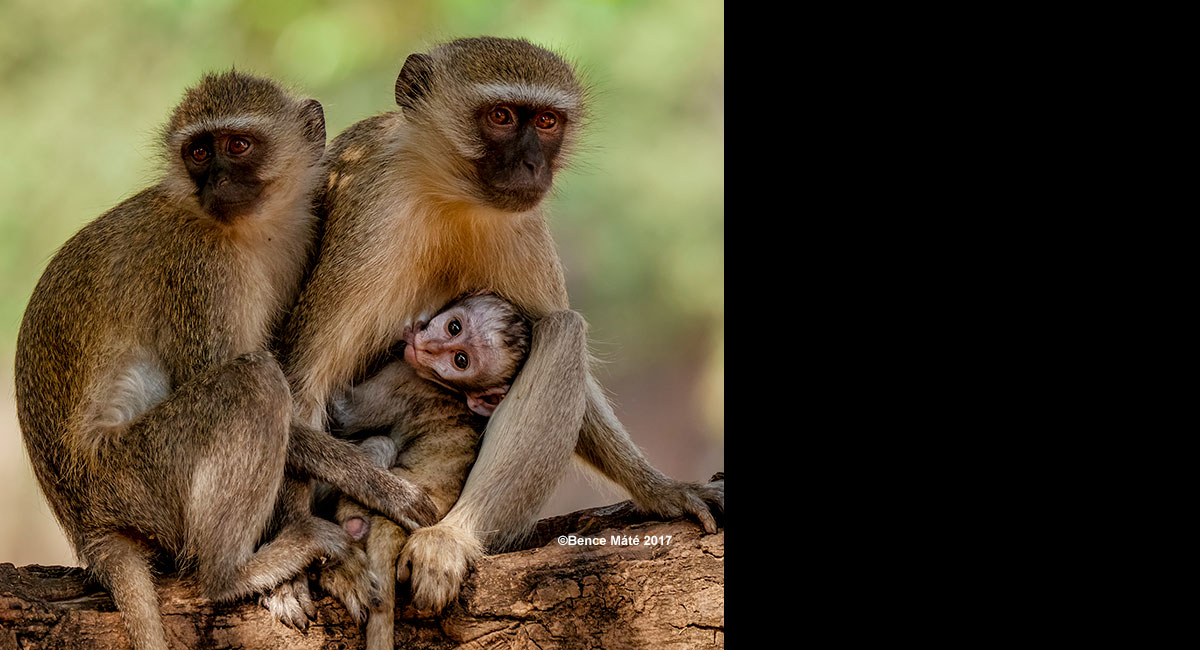 Venus Engine Beauty
The marriage of an advanced Digital Live MOS sensor with the beautiful Venus Engine reproduces extraordinary colour detail and natural texture expression. Multi-pixel Luminance Generation and Intelligent Detail Processing renders intense brightness and contrast. The 3-Dimensional Colour Control with rich colours from dark to bright shades and high-precision Multi Process NR makes your images pop even at high ISO sensitivity settings.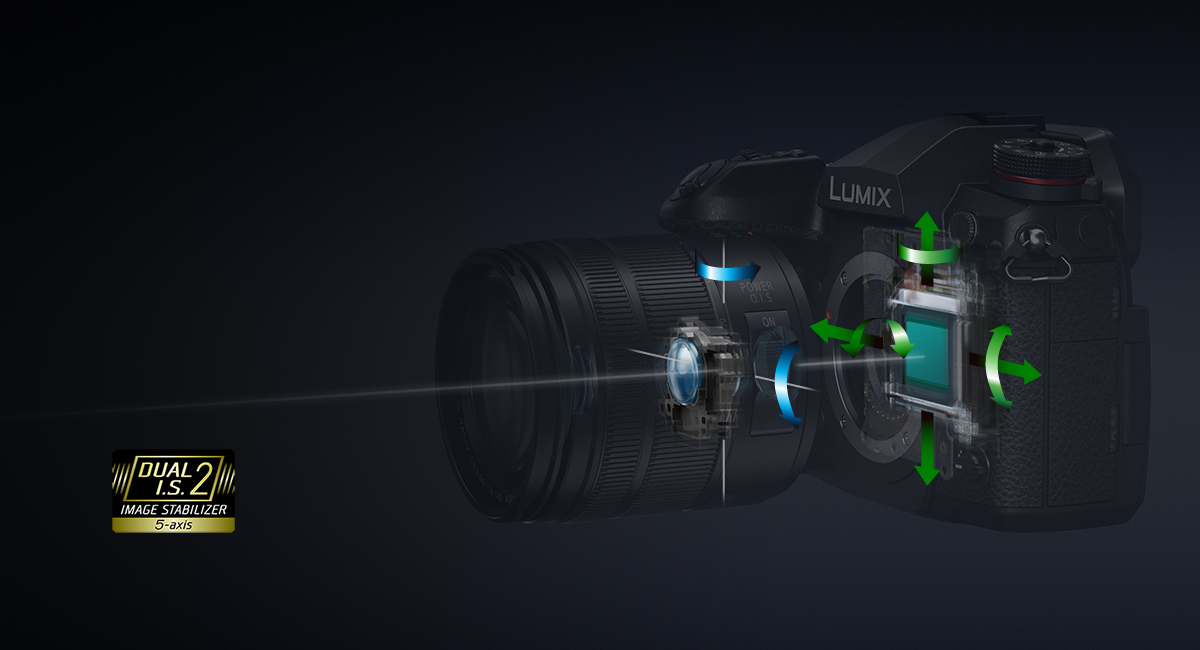 Eliminate Blur at Any Setting
It is difficult to handhold a camera at the best of times but don't fret, with the 5-axis Dual I.S. 2 (Image Stabilizer)* intelligent compensation comes to your aid. This is the equivalent to doubling (6.5) of exposure duration duration meaning you can use a 6.5 stop slower shutter speed up to tele-end. The LUMIX G9 eliminates shake in both body and lens even at the telephoto setting**. It also works in both photo and video recording, including 4K video. The astonishing power of the 5-axis Body I.S. with 6.5-stop compensation power*** corrects shake for all lenses, even those not equipped with O.I.S. * 5-axis Dual I.S. 2 works when attaching the lens that are compatible with it. Firmware update of the lens is also required. ** Based on the CIPA standard [Yaw/Pitch direction: focusing distance f=140 mm (35 mm film camera equivalent f=280 mm), when H-FS14140 is used.] *** Based on the CIPA standard [Yaw/Pitch direction: focusing distance f=60 mm (35 mm film camera equivalent f=120 mm), when H-ES12060 is used.]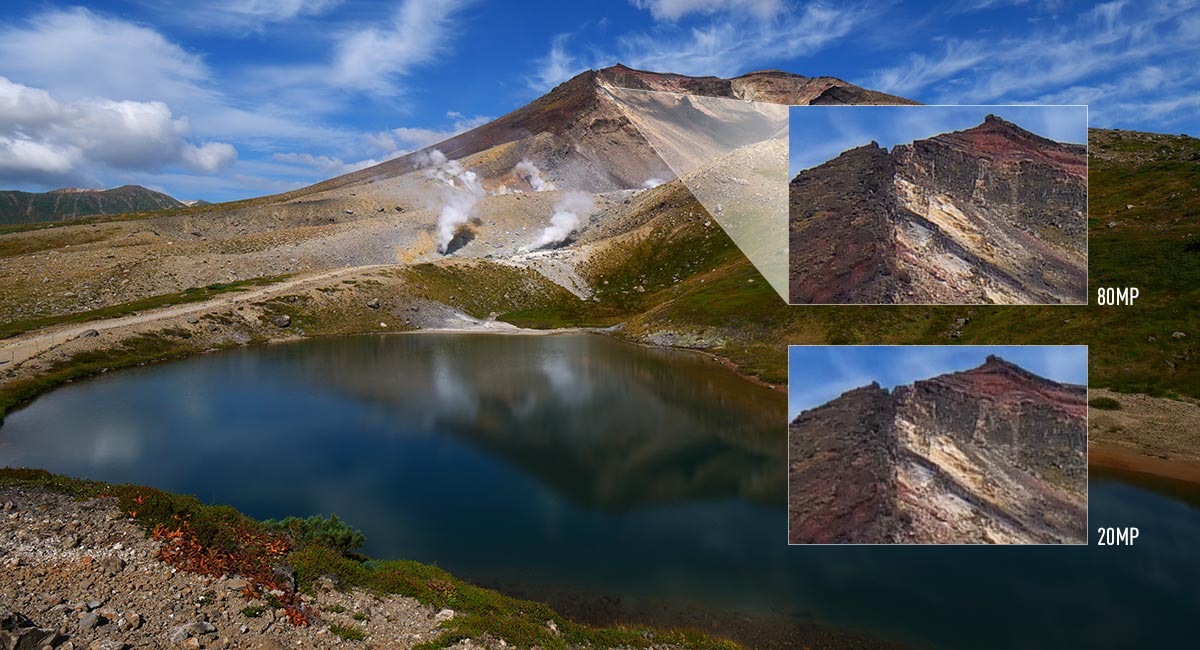 Detailed 80 Mpx RAW Recording
High Resolution mode is capable of 80 Mpx RAW recording. After shooting the 20.3-Mpx sensor 8 times, a single image is created and this professional function is widely used for producing exhibits.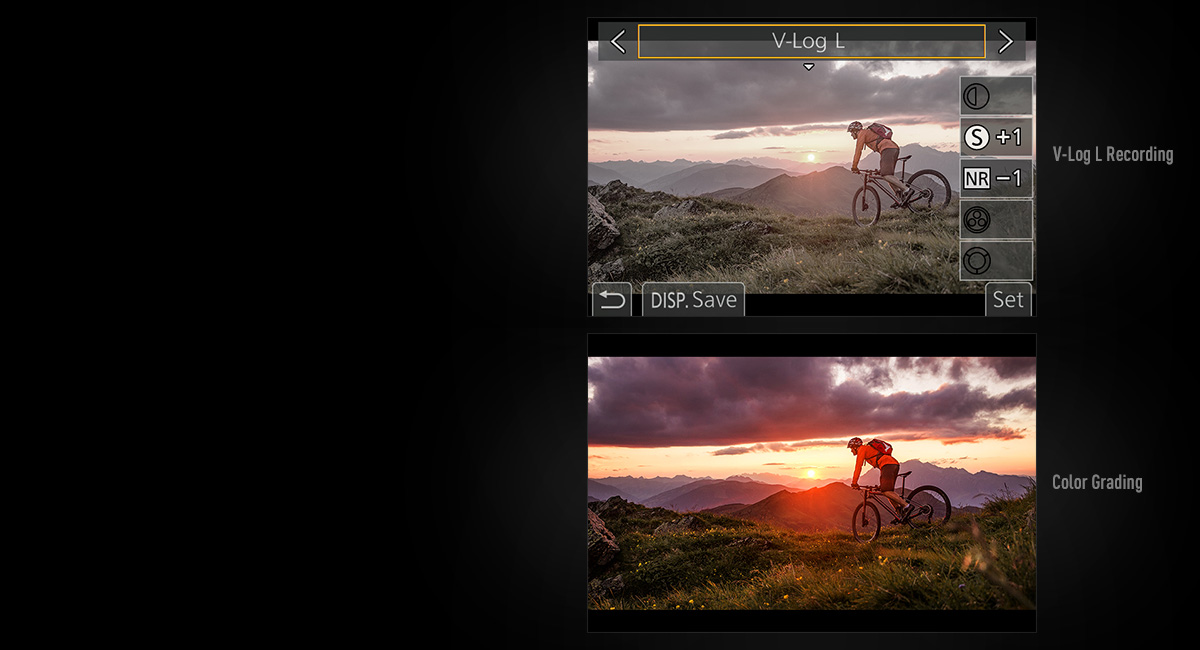 4K 60p/50p Video and V-Log L Upgrading*
The LUMIX G9 takes outstanding shooting performance to another level with high-precision, silky smooth 4K 60p / 50p (QFHD 4K: 3840 x 2160 / MP4) video recording. The DMW-SFU1 Upgrade Software Key (sold separately) enables log video recording (V-Log L) with exceptional flexibility as well as a wider dynamic range for colour grading in the post-production process.* It boasts a log characteristic with 12 stops, and the same characteristic curve and LUT (Look Up Table) can be used in common. What's more, the high-speed video lets you record videos with dramatic slow motion in 4K (60 fps max. 2x slower)** or Full HD (180 fps max. 6x slower)** quality. * Firmware must be updated to the latest version. ** 30p playback.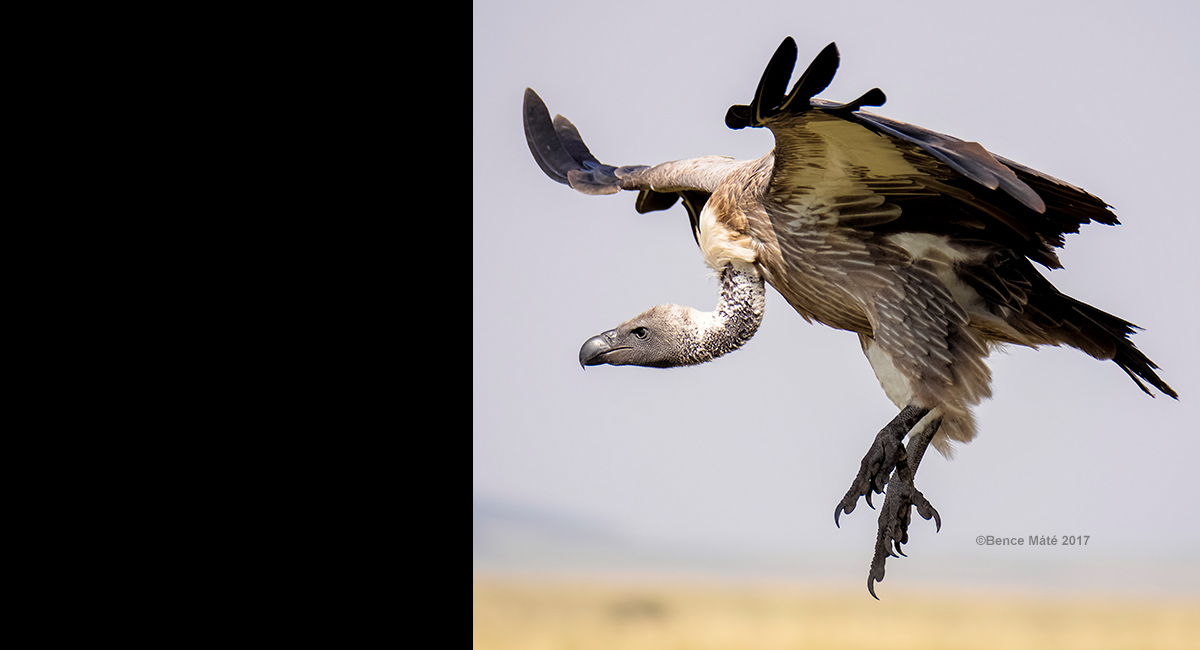 Ultra-Fast AF / AFC Burst
Panasonic's innovative DFD (Depth From Defocus) technology is constantly evolving and it just got even better. DFD allows the LUMIX G9 to calculate focal lens movement by comparing depth of field values of two images at incredibly high speed. By combining the AF drive with a maximum read speed of 480 fps, the LUMIX G9 can achieve the industry's fastest level AF in up to 0.04 seconds* and the world's fastest 20 fps burst shooting with AFC** (*** 60 fps burst shooting with AFS). * In 1-Area AF, at wide-end with H-ES12060 (CIPA) in LVF 120 fps setting. ** For a Digital Single Lens Mirrorless camera as of 8 November, 2017.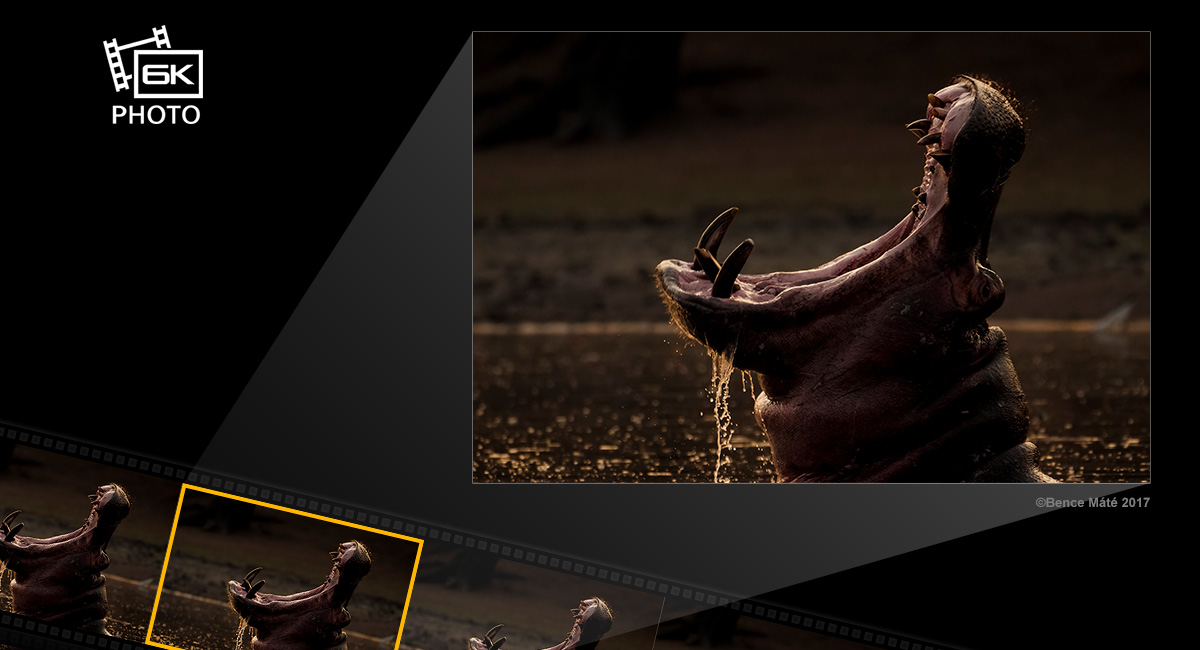 Never Miss a Shotwith 6K/4K Burst
Shoot with extended burst, then choose and extract the exact frames you want to keep. The 6K PHOTO* mode at 30 fps allows you to capture the perfect moments at a stunning approx. 18- Mpx high-resolution. The ultra-high-speed 4K PHOTO mode at 60 fps freezes even faster motion which is simply not possible in conventional cameras. The LUMIX G9 truly does make moments unmissable. * 6K PHOTO is a high speed burst shooting function that cuts a still image out of a 4:3 or 3:2 video footage with approx.18-Mpx (approx. 6000 x 3000 effective pixel count) that the 6K image manages.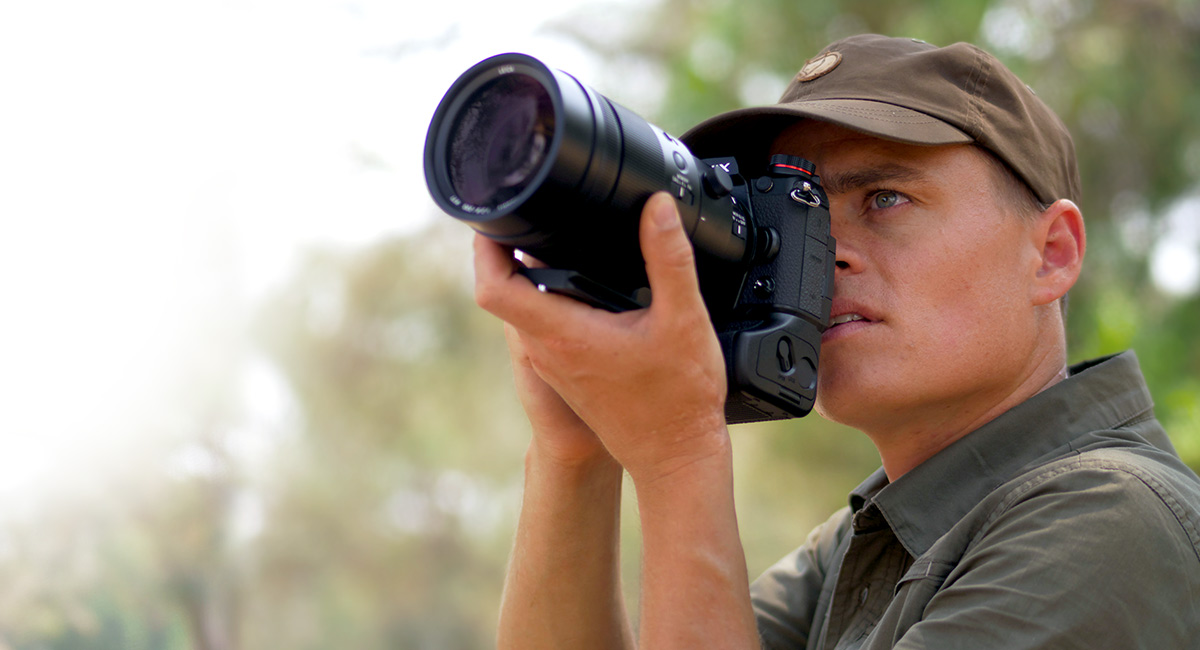 Largest-Level 0.83x OLED LVFin a Mirrorless Camera
A super high-resolution 3,680K-dot OLED LVF (Live View Finder) brings gorgeous visibility and makes for perfect framing even under direct sunlight. The highest-level 0.83x magnification in mirrorless camera category (35 mm camera equivalent) makes it easy-to-see image detail, your settings and icons, and, the long eye point distance of 21 mm is excellent for people who wear spectacles. Best of all, the OLED LVF ensures your pictures match up to exactly how you intended them.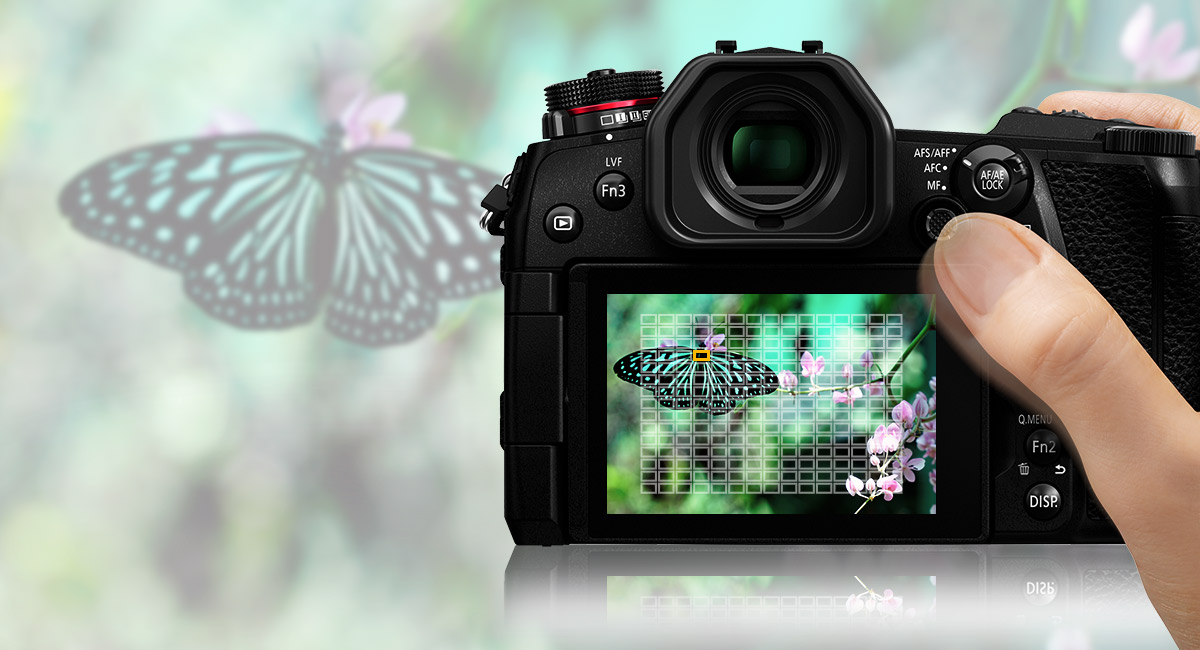 Focus Detect & Selective AF
A Joystick Controller is now found on the back of the LUMIX G9 just below the AF/AE lock button. You can use this to smoothly and intuitively select focus blocks inside the focusing area overlay. 225-Area AF The focus detect area is massively increased from 49 (conventional LUMIX G cameras) to 225 points for more flexible composition. Custom Multi AF The Custom Multi AF mode allows you to freely select an array of blocks inside the 225 focusing area.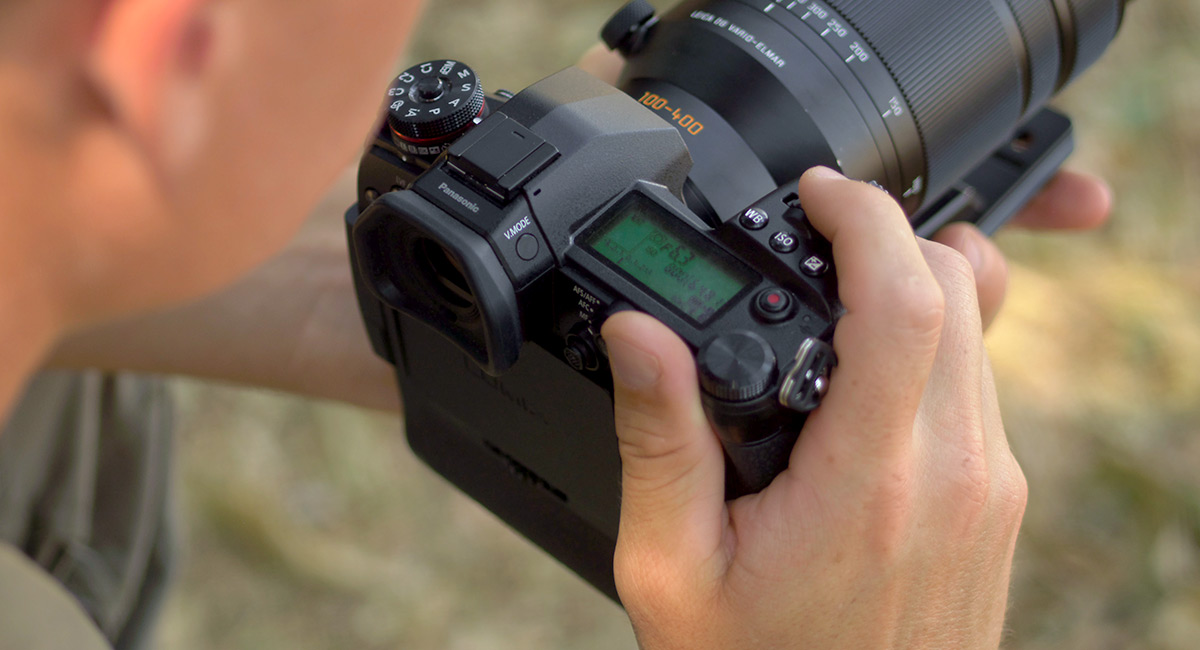 Large Status LCD
A status LCD that lets you instantly confirm the settings is provided for the first time on a LUMIX camera. Convenient for shooting with frequent settings adjustments, and for simply framing with the viewfinder and rear monitor. Also handy for scenes such as nighttime shots, when the light of the rear monitor bothers you.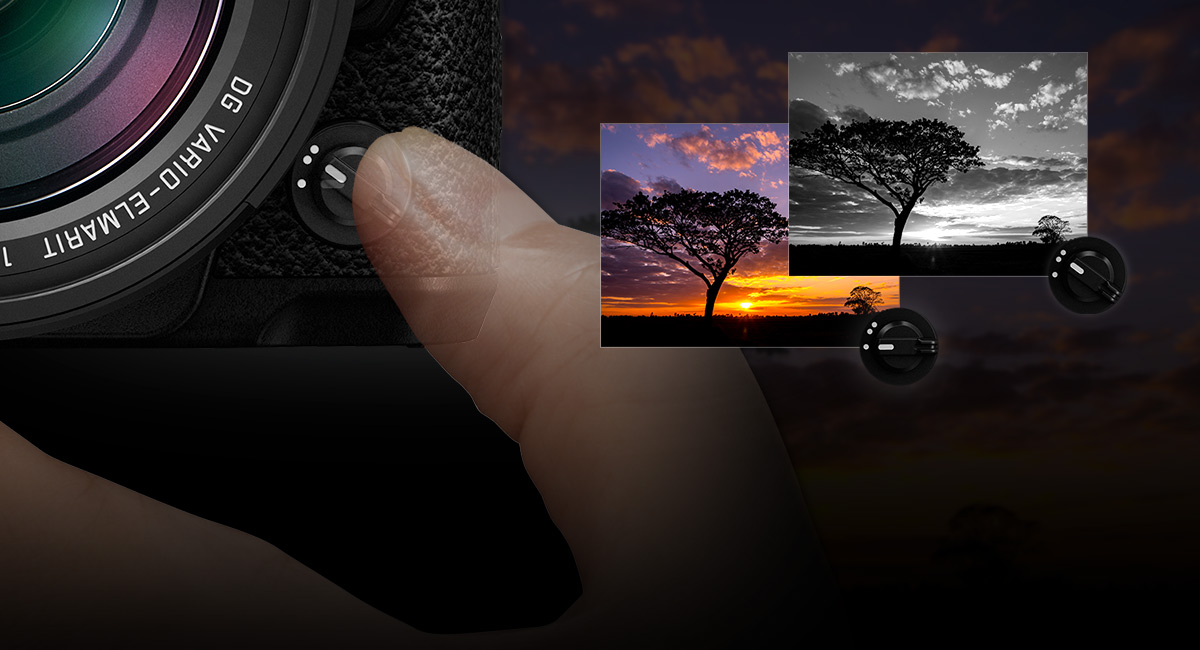 Fn Lever — For Pin-point Settings
The Fn Lever lets you switch to pin-point settings which is great for instantly changing from RAW to JPEG, or shooting while switching between colour and monochrome. It let's you customize fine settings for your own exclusive use.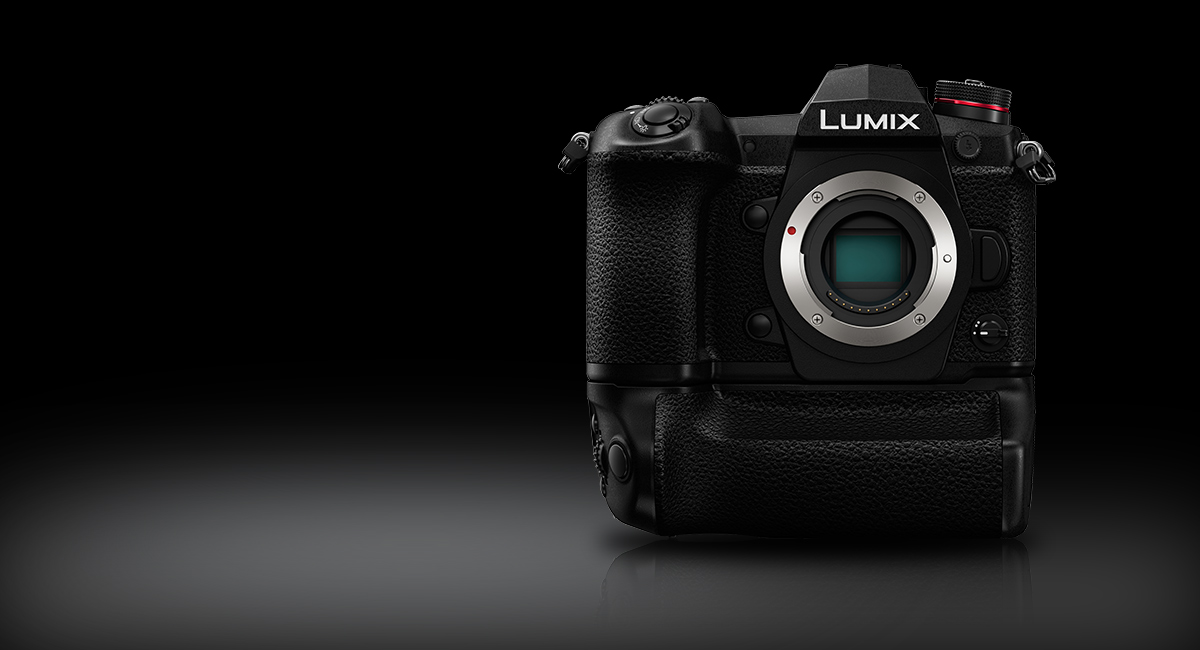 Battery Grip - DMW-BGG9(Sold Separately)
By using two batteries — one in the camera and the other in the grip* — the DMW-BGG9 doubles the battery life for extended shooting. It also makes gripping more comfortable even in vertical angle shooting. Exclusively designed for the LUMIX G9, the DMW-BGG9 perfectly matches the camera, boasting splash / dust / freezeproof rugged design with a Joystick Controller. * A battery pack is not included with the DMW-BGG9. Splash Proof is a term used to describe an extra level of protection this battery grip offers against exposure to a minimal amount of moisture, water or dust. Splash Proof does not guarantee that damage will not occur if this battery grip is subjected to direct contact with water.
BURST SHOOTING
Burst speed
[Mechanical shutter / Electronic first curtain shutter]AFS/MF: H: 12 frames/sec, M: 7 frames/sec (with Live View), L: 2 frames/sec (with Live View) *When H-ES12060 is used. [Mechanical shutter / Electronic first curtain shutter]AFF/AFC: H: 9 frames/sec (with Live View), M: 7 frames/sec (with Live View), L: 2 frames/sec (with Live View) *When H-ES12060 is used. [Electronic shutter]AFS/MF: SH: 60 frames/sec, SH1: 20 frames/sec, H: 12 frames/sec, M: 7 frames/sec (with Live View), L: 2 frames/sec (with Live View) [Electronic shutter]AFF/AFC: SH: 20 frames/sec, SH1: 20 frames/sec, H: 9 frames/sec (with Live View), M: 7 frames/sec (with Live View), L: 2 frames/sec (with Live View)
Number of recordable images
[H/M/L] More than approx. 60 images (when there are RAW files with the particular speed.) [H/M/L] More than approx. 600 images (when there are no RAW files and using a card with SD Speed Class with ""UHS-II UHS Speed Class 3 (U3)"".) (depending on memory card size, battery power, picture size, and compression) [SH2/SH1] More than approx. 50 images (depending on memory card size, battery power, picture size, and compression)
6K PHOTO** / 4K PHOTO**
Burst speed
[6K PHOTO] 30 frames/sec [4K PHOTO] 60 frames/sec, 30 frames/sec
Exif information
Yes (Each JPEG image cropped out of the 6K/4K burst file complies with EXIF.)
Marking function
Yes (in 6K/4K Burst (S/S) mode)
TIME LAPSE SHOT
Time Lapse Shot
Yes
STOP MOTION ANIMATION
STOP MOTION ANIMATION
Yes
Flash
Flash type
TTL External Flash (sold separately)
Flash Mode
Auto*, Auto/Red-eye Reduction*, Forced On, Forced On/Red-eye Reduction, Slow Sync., Slow Sync./Red-eye Reduction, Forced Off *For iA, iA+ only.
Synchronization speed
Less than 1/250 second
Flash output adjustment
1/3EV step ±3EV
Flash synchronization
1st Curtain Sync., 2nd Curtain Sync.
Synchronization for flash dimming and exposure compensation
Yes
Wireless control
Yes (When using DMW-FL200L / FL360L / FL580L (sold separately)), Wireless Channel: 1ch/2ch/3ch/4ch
Flash sync socket
Yes
SILENT MODE
SILENT MODE
Yes
Rear monitor
Type
TFT LCD monitor with static touch control
Monitor size
Free-angle 3.0-inch (7.5cm) / 3:2 aspect
Pixels
Approx. 1,040k dots
Filed of view
Approx. 100%
Monitor adjustment
Brightness, Contrast, Saturation, Red-Green, Blue-Yellow
STATUS LCD
STATUS LCD
Yes
LIVE VIEW
Digital zoom
2x, 4x
Extra Tele Conversion
Still image: Max. 2x 4K PHOTO: 1.6x (4:3), 1.5x (3:2), 1.4x (16:9, 1:1) Motion picture: 2.7x (FHD), 1.4x (4K)
Other functions
Level Gauge, Real-time Histogram, Guide Lines (3 patterns), Center Marker, Highlight display (Still image / motion picture), Zebra pattern (Still image / motion picture)
DIRECTION DETECTION FUNCTION
DIRECTION DETECTION FUNCTION
Yes
IMAGE PROTECTION / ERASE
Protection
Single / Multi or Cancel
Erase
Single / Multi / All / Except Rating
Print
Direct Print
PictBridge compatible
Interface
USB
USB 3.0 Micro-B, SuperSpeed USB 3.0 Gen 1
HDMI***
HDMI TypeA / VIERA Link Video: Auto / 4K/60p / 4K/30p / 1080p / 1080i / 720p / 480p Audio: Stereo Monitor-through: 4:2:2 8bit (Except for [4K/60p]) / 4:2:0 8bit
Audio video output
No
Remote input
φ2.5mm for remote
External microphone input
φ3.5mm for external microphone Stereo/Lens Auto/Shotgun/Super Shotgun/Manual is selectable when attaching DMW-MS2 (sold separately).
Headphone output
φ3.5mm for headphone
Microphone
Stereo, Wind Noise Canceller: OFF / Low* / Standard / High *When attaching DMW-MS2 (sold separately).
Speaker
Monaural
SD card slot
Slot 1, Slot 2
LANGUAGE
OSD language
Japanese, English, German, French, Italian, Spanish, Portuguese, Chinese (Traditional)
General
POWER - Battery
Li-ion Battery Pack (7.2V, 1860mAh, 14Wh) (included) USB power supply, USB power charging
POWER - Battery life (CIPA standard)
Approx. 400 images (rear monitor), 380 images (LVF), 920 images (Power Save LVF mode*) with H-FS12060 *Under the test conditions specified by Panasonic based on CIPA standard. When the time to get in the sleep mode is set to 1 sec.
POWER - Battery grip
DMW-BGG9 (sold separately)
DIMENSIONS & WEIGHT - Dimensions (W x H x D)
136.9 x 97.3 x 91.6 mm / 5.39 x 3.83 x 3.61 inch (excluding protrusions)
DIMENSIONS & WEIGHT - Weight
Approx. 658g / 1.45 lb (SD card x 1, Battery, Body) Approx. 579g / 1.28 lb (Body only)
OPERATING ENVIRONMENT - Operating temperature****
-10oC to 40oC (14oF to 104oF)
OPERATING ENVIRONMENT - Operating humidity
10%RH to 80%RH
Software - Recording
LUMIX Tether ・ This software is used to control a Panasonic digital camera from a PC. It allows you to change various settings of the camera, perform remote recording, and save remotely recorded images to the PC. Check the site below to download and install the software. http://panasonic.jp/support/global/cs/soft/download/d_lumixtether.html (For Windows / Mac)
Software - Playback / Editing
・ The software to edit and playback images on computer is not bundled with this camera. To do this, PHOTOfunSTUDIO 10.0PE is available for download at Panasonic website using computer connected to the Internet. http://panasonic.jp/support/global/cs/soft/download/d_pfs10pe.html ・ The software to process RAW file on computer is not bundled with this camera. To do this, SILKYPIX Developer Studio is available for download at Ichikawa Soft Laboratory's website using computer connected to the Internet. http://www.isl.co.jp/SILKYPIX/english/p/ (For Windows / Mac)
Software - Standard accessories
DC-G9Kit: Battery Charger (AC Adaptor, USB connection Cable included), Battery Pack, Body Cap, Hot Shoe Cover, Eye Cup, Flash Syncro Socket Cap, Cover for the Battery Grip Connector, USB Connection Cable, Shoulder Strap ・The DC-G9 Operating Instructions for advanced features is available for downloaded at Panasonic LUMIX Customer Support Site using PC, smartphone or tablet connected to the Internet.
Type
Type
Digital Single Lens Mirrorless camera
Recording media
SD Memory Card, SDHC Memory Card, SDXC Memory Card (Compatible with UHS-I / UHS-II UHS Speed Class 3 standard SDHC / SDXC Memory Cards)
Image sensor size
17.3 x 13.0 mm (in 4:3 aspect ratio)
Lens mount
Micro Four Thirds mount
Image Sensor
Type
Live MOS Sensor
Total pixels
21.77 Megapixels
Camera effective pixels
20.33 Megapixels
Colour filter
Primary colour filter
Dust reduction system
Supersonic wave filter
Image Stabilization System
Image Stabilization System
Image sensor shift type (5-axis / 6.5-stop*), Dual I.S. (Dual I.S. 2 compatible) *Based on the CIPA standard [Yaw/Pitch direction: focusing distance f=60mm (35mm camera equivalent f=120mm), when H-ES12060 is used.
RECORDING SYSTEM
Recording file format - Still image
JPEG (DCF, Exif 2.31), RAW
Recording file format - 6K PHOTO** / 4K PHOTO**
6K PHOTO: MP4 [H.265/HEVC, Audio format: AAC (2ch)] 4K PHOTO: MP4 [H.264/MPEG-4 AVC, Audio format: AAC (2ch)]
Recording file format - Motion picture
MP4: H.264/MPEG-4 AVC [Audio format: LPCM (2 ch 48 kH z/ 16-bit), AAC (2 ch)] AVCHD Progressive, AVCHD (Audio format: Dolby Audio 2 ch)
Aspect ratio
4:3, 3:2, 16:9, 1:1
Image quality
RAW, RAW+Fine, RAW+Standard, Fine, Standard
Colour Space
sRGB, AdobeRGB
File size (Pixels) - Still Image - 4:3
5184 x 3888 (L) / 3712 x 2784 (M) / 2624 x 1968 (S) / 10368 x 7776 (XL)* / 7296 x 5472 (LL)* / 4992 x 3744 (6K PHOTO) / 3328 x 2496 (4K PHOTO) *High Resolution Mode.
File size (Pixels) - Still Image - 3:2
5184 x 3456 (L) / 3712 x 2480 (M) / 2624 x 1752 (S) / 10368 x 6912 (XL)* / 7296 x 4864 (LL)* / 5184 x 3456 (6K PHOTO) / 3504 x 2336 (4K PHOTO) *High Resolution Mode.
File size (Pixels) - Still Image - 16:9
5184 x 2920 (L) / 3840 x 2160 (M) / 1920 x 1080 (S) / 10368 x 5832 (XL)* / 7296 x 4104 (LL)* / 3840x 2 160 (4K PHOTO) *High Resolution Mode.
File size (Pixels) - Still Image - 1:1
3888 x 3888 (L) / 2784 x 2784 (M) / 1968 x 1968 (S) / 7776 x 7776 (XL)* / 5472 x 5472 (LL)* / 2880 x2 880 (4K PHOTO) *High Resolution Mode.
File size (Pixels) - Motion picture** - MP4**[4K] 3840 x 2160
59.94p, 150Mbps (4:2:0 8-bit LongGOP) (LPCM) 29.97p, 100Mbps (4:2:0 8-bit LongGOP) (AAC) 23.98p, 100Mbps (4:2:0 8-bit LongGOP) (AAC)
File size (Pixels) - Motion picture** - MP4**[Full HD] 1920 x 1080
59.94p, 28Mbps (4:2:0 8-bit LongGOP) (AAC) 29.97p, 20Mbps (4:2:0 8-bit LongGOP) (AAC)
File size (Pixels) - Motion picture** - AVCHD**[Full HD] 1920 x 1080
59.94p, 28Mbps (LongGOP) (Dolby) 59.94i, 24Mbps (LongGOP) (Dolby) (Sensor output is 29.97fps) 59.94i, 17Mbps (LongGOP) (Dolby) (Sensor output is 59.94fps) 23.98p, 24Mbps (LongGOP) (Dolby)
High speed video *When Creative Video Mode is selected. - MP4**[4K] 3840 x 2160
30p, 100Mbps (Sensor output is 60fps / 48fps)
High speed video *When Creative Video Mode is selected. - MP4**[Full HD] 1920 x 1080
30p, 20Mbps (Sensor output is 180fps)
Continuous recordable time (Motion picture)
AVCHD [FHD/60p]: Approx. 130 min (rear monitor), 120 min (LVF) with H-FS12060 AVCHD [FHD/60i]: Approx. 130 min (rear monitor), 120 min (LVF) with H-FS12060 MP4 [4K/60p]: Approx. 120 min (rear monitor), 110 min (LVF) with H-FS12060 MP4 [4K/30p]: Approx. 130 min (rear monitor), 120 min (LVF) with H-FS12060
Actual recordable time (Motion picture)
AVCHD [FHD/60p]: Approx. 65 min (rear monitor), 60 min (LVF) with H-FS12060 AVCHD [FHD/60i]: Approx. 65 min (rear monitor), 60 min (LVF) with H-FS12060 MP4 [4K/60p]: Approx. 60 min (rear monitor), 55 min (LVF) with H-FS12060 MP4 [4K/30p]: Approx. 65 min (rear monitor), 60 min (LVF) with H-FS12060
WIRELESS
Wi-Fi
Wi-Fi2.4GHz (STA/AP) (IEEE802.11b/g/n) Wi-Fi5GHz (STA) (IEEE 802.11a/n/ac) *5GHz Wi-Fi is not available in some countries. 1-11, 36, 40, 44, 48, 52, 56, 60, 64, 149, 153, 157, 161, 165 ch
Bluetooth
Bluetooth® v4.2 (Bluetooth Low Energy (BLE))
QR code connection / Password-less connection
Yes / Yes (ON / OFF selectable)
Viewfinder
Type
OLED Live View Finder (3,680K-dot)
Field of view
Approx. 100%
Magnification
Approx. 1.66x / 0.83x (35mm camera equivalent) with 50 mm lens at infinity; -1.0 m-1
Eye point
Approx. 21 mm from eyepiece lens
Diopter adjustment
-4.0 - +3.0 (dpt)
Eye sensor
Yes
Display speed
120fps / 60fps
Focus
Type
Contrast AF system
DFD technology
Yes
Post Focus
Yes
Focus Stacking
Yes
Focus mode
AFS (Single) / AFF (Flexible) / AFC (Continuous) / MF
AF mode
Face/Eye Detection / Tracking / 225-Area / Custom Multi / 1-Area / Pinpoint (Full area touch is available) (Scalable AF frame size and flexible AF position)
AF detective range
EV -4 - 18 (ISO100 equivalent)
AF assist lamp
Yes
AF lock
Yes (AF/AE LOCK button)
AF custom setting
AF Sensitivity, AF Area Switching Sensitivity, Moving Object Prediction
Others
One Shot AF, Shutter AF, Half Press Release, Quick AF, Continuous AF (during motion picture recording), Eye Sensor AF, AF-Point Scope Setting, AF+MF, MF Assist, Touch MF Assist, Focus Peaking, Touch AF/AE Function, Touch Pad AF, Touch Shutter
Exposure Control
Light metering system
1,728-zone multi-pattern sensing system
Light metering mode
Multiple / Center Weighted / Spot
Metering range
EV 0 - 18 (F2.0 lens, ISO100 equivalent)
Exposure mode
Program AE, Aperture Priority AE, Shutter Priority AE, Manual
ISO sensitivity (Standard Output Sensitivity)
Still image: Auto / Intelligent ISO / 100 (Extended) / 200 / 400 / 800 / 1600 / 3200 / 6400 / 12800 / 25600 (Changeable to 1/3 EV step) Creative Video Mode: Auto / 100 (Extended) / 200 / 400 / 800 / 1600 / 3200 / 6400 / 12800 (Changeable to 1/3 EV step)
Exposure compensation
1/3 EV step ±5EV (±3EV for motion picture)
AE lock
Yes (AF/AE LOCK button)
White Balance
White balance
AWB / AWBc / Daylight / Cloudy / Shade / Incandescent / Flash / White Set 1, 2, 3, 4 / Colour temperature setting 1, 2, 3, 4
White balance adjustment
Blue/Amber bias, Magenta/Green bias
Colour temperature setting
2500-10000K in 100K
Shutter
Type
Focal-plane shutter
Shutter speed
Still image: Bulb (Max. 30 minutes), 1/8,000 - 60 Electronic first curtain shutter: Bulb (Max. 30 minutes), 1/2,000 - 60 Electronic shutter: 1/32,000 - 1 Motion picture: 1/16,000 - 1/25
Shutter life
Approx. 200,000 images
Self timer
10sec, 3 images / 2sec / 10sec
Remote control
Remote control with Bulb function by DMW-RSL1 (sold separately)
BRACKET
AE bracket
3, 5, 7 images in 1/3, 2/3 or 1 EV step, max. ±3 EV, single/burst
Aperture Bracket
3, 5 or all positions in 1 EV step
Focus Bracket
1 to 999 images, focus steps can be set in 10 levels
White balance bracket
3 exposures in blue/amber axis or in magenta/green axis, colour temperature setting