High Performance Bridge Camera
High Performance Bridge Camera with a large 1-inch sensor and bright LEICA DC lens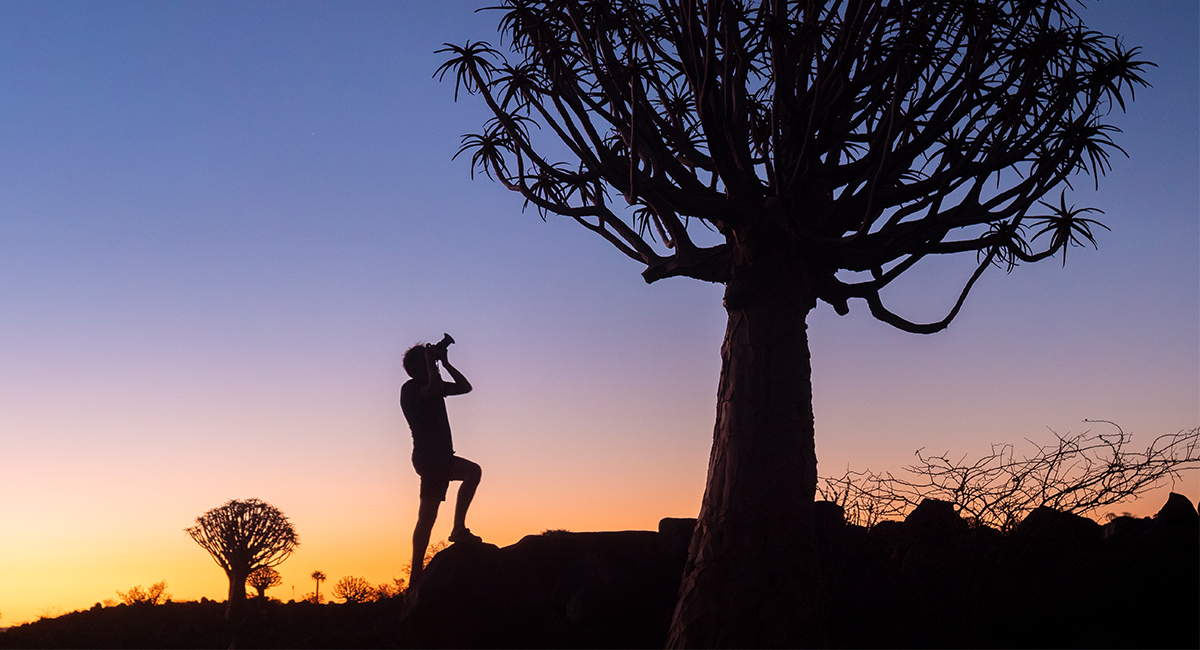 LUMIX FZ1000 II
If you're looking for an uncompromising bridge camera, check out the LUMIX FZ1000 II. Featuring a large 1-inch sensor and a bright LEICA lens with 16x optical zoom, it brings everything up close with premium image quality. Choose photo or video recording in crisp 4K resolution to capture the world around you in all its natural beauty.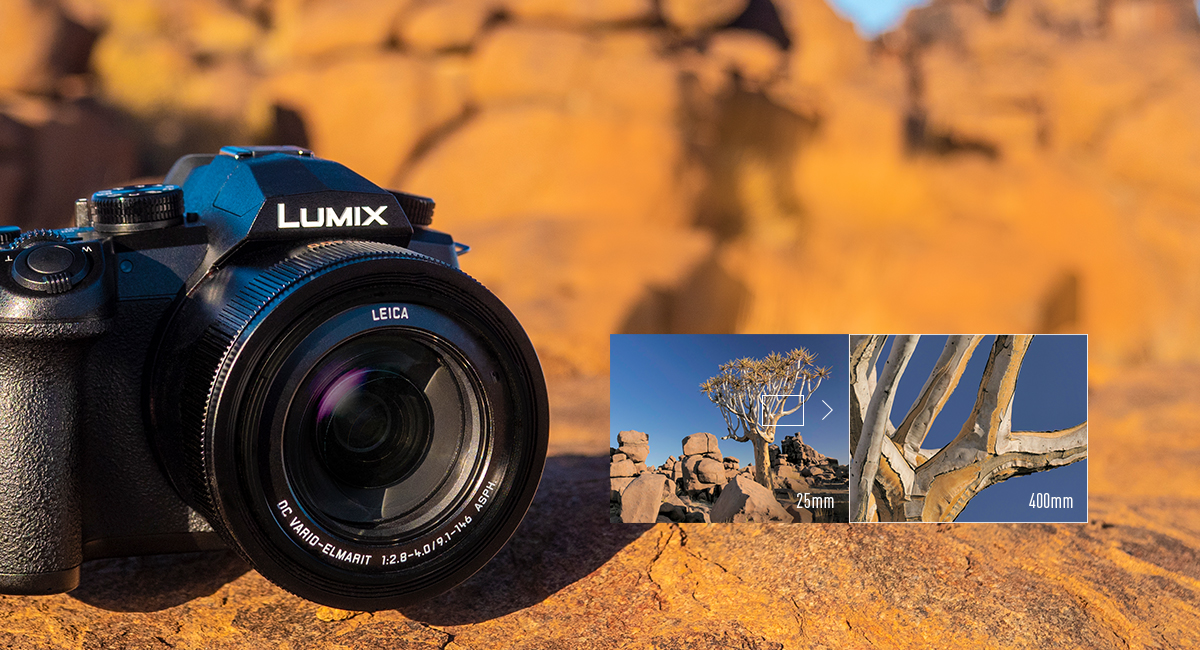 LEICA Lens – Superior Lens Quality
The LEICA DC VARIO-ELMARIT lens is created especially for the DC-FZ1000 II. It has a bright F2.8 - 4.0 lens for sharp images throughout the zoom range, and an angle of view that extends from 25 mm wide-angle to a 16x optical zoom of 400 mm telephoto. The maximum F-value has been further expanded and goes up to F11 for still images. Panasonic's advanced optical technology also offers sharp focusing and beautiful defocus effects. This single lens greatly expands your photo-taking capabilities.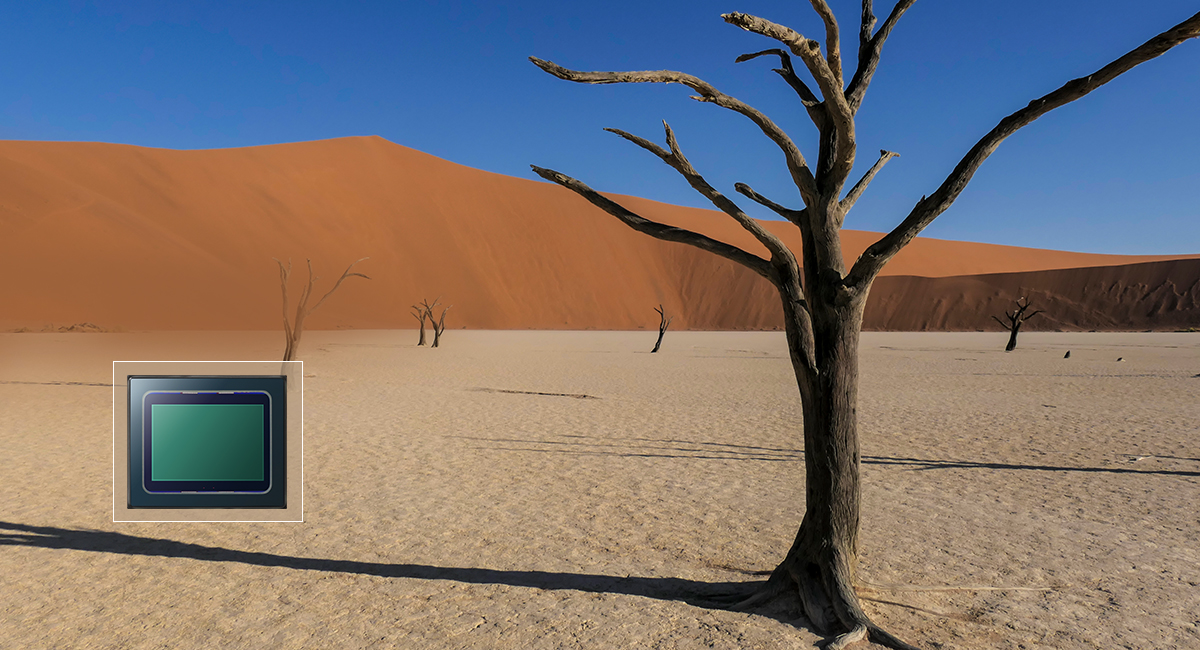 Large 1-Inch 20.1 Megapixel Sensor
The FZ1000 II captures crisp and clear images with minimum noise even when shooting photos at ISO12800 thanks to the newly incorporated 1-inch high sensitivity MOS sensor. Because of its large size, the sensor processes a very high amount of light and helps producing impressive defocus shots.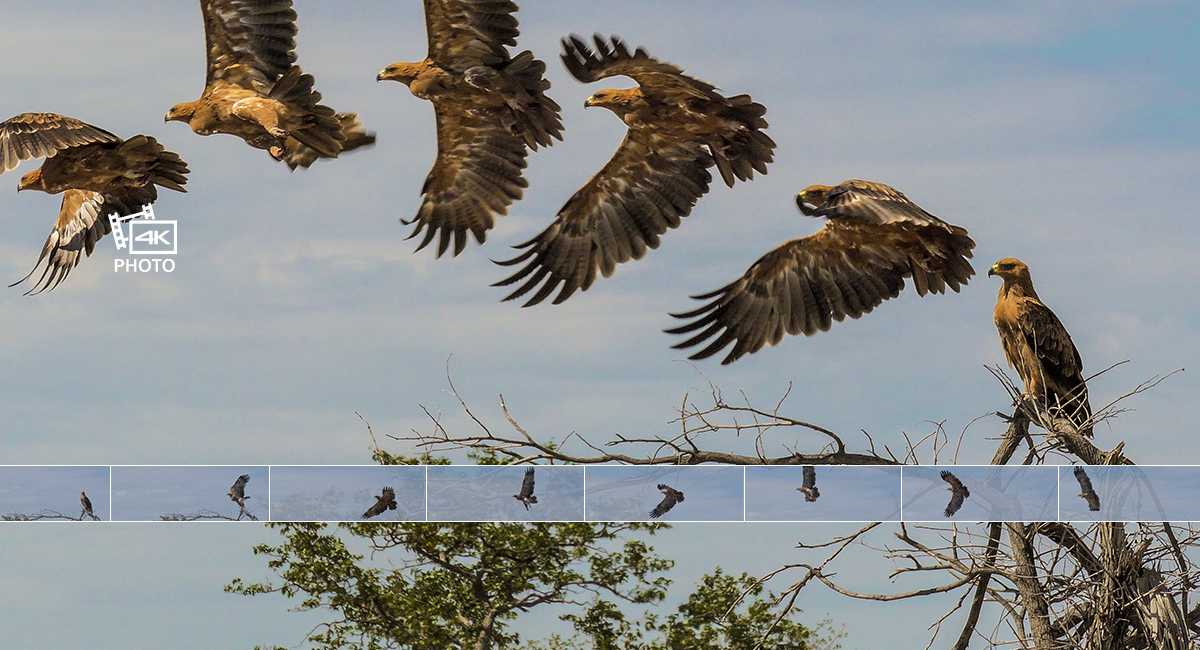 4K PHOTO – Compose your perfect sequence
Cut out magical moments in 8-megapixel equivalent resolution from 4K video footage. Choose from three different 4K Photo modes and benefit from the newly added Sequence Composition function which allows you to stitch single frames together to a composed JPEG. A Marking function is also available.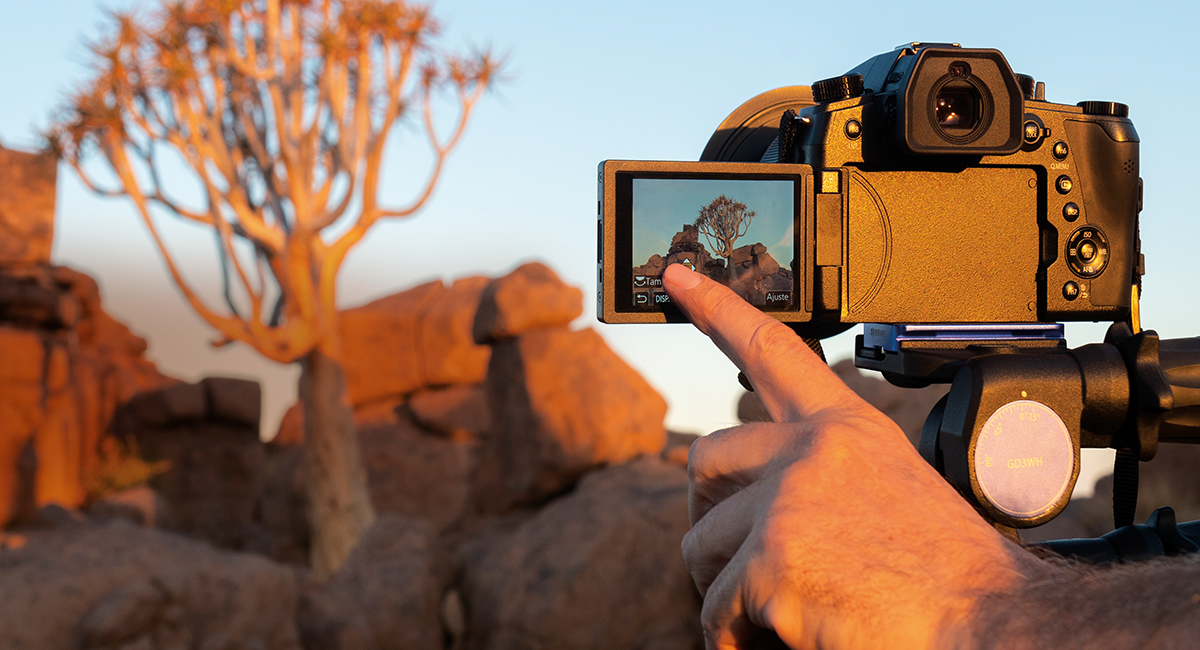 Perfect View and manual control
The FZ1000 II boasts a 2,360K-dot OLED LVF (Live View Finder) that assures stable framing and superb visibility even at high magnification of 0.74x (35 mm equiv.) and under strong sunlight. A free-angle 1,240K-dot touch LCD also enables intuitive control at a finger touch and three newly added function buttons allow easy access. Thanks to the two dials on the front and on the rear, you can manually set parameters such as aperture and shutter speed.
Post Focus - Shot First. Focus Later.
Panasonic's 4K technology gives you the remarkable capability of refocusing an image even after it has been taken. Select the in-focus area after shooting with the Post Focus function. The newly added Focus Stacking feature allows you to easily select several focus points in the same image.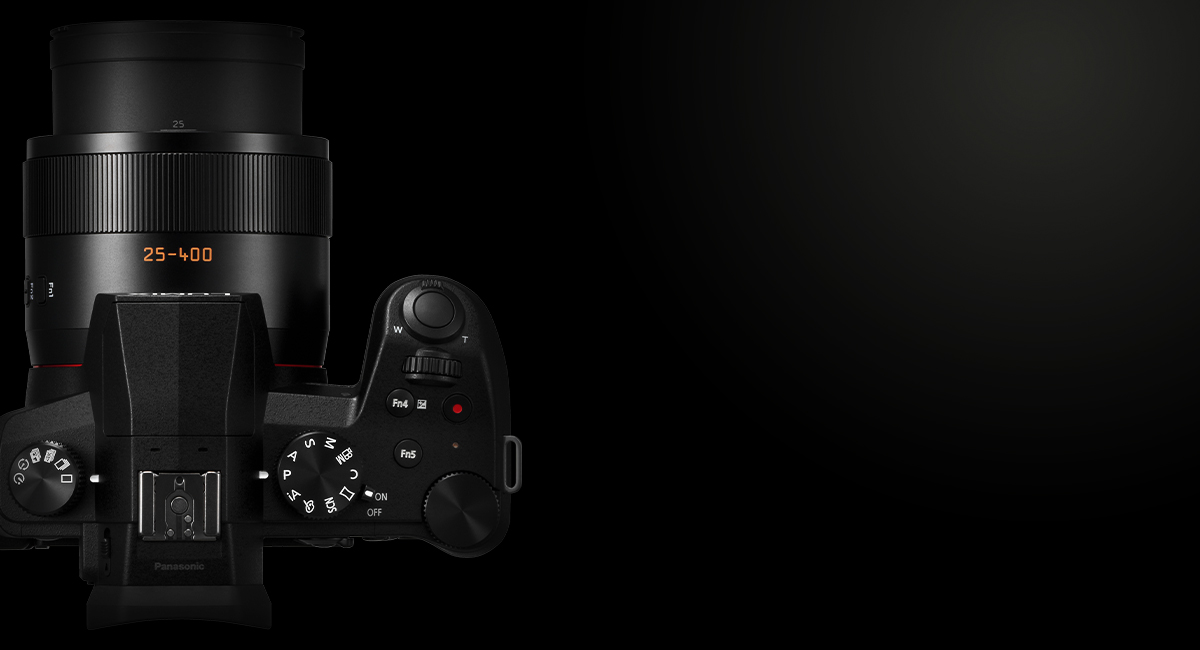 Other Special Features
The LUMIX FZ1000M2 offers functions that satisfy users who want both high picture quality and pro-operability.
Robust Monochrome Options
Zoom Compose Assist
Ultra High Speed Focusing
Intuitive Lens Barrel Operation
Intuitive Dual Dial Operation
3cm Macro Shooting
AC/USB Power Charging
Bluetooth 4.2, Wi-Fi®
4K PHOTO Auto Marking, 4K PHOTO Sequence Composition
4K Video
High Speed Video in FHD
5-axis Correction / Tilt Correction
Stereo Zoom Microphone
Focus Stacking
Megapixels
Megapixels
20.1 Megapixels
Optical zoom
Optical Zoom
16x
Sensor size
Sensor Size
1-inch High Sensitivity MOS Sensor / 20.9 Total Megapixels / Primary Color Filter
Rear monitor
Rear monitor
1240k-dot
Monitor size
Monitor size
3.0" (7.5cm) Free-angle TFT Screen LCD Display
Optical Image Stabilizer
Optical Image Stabilizer
POWER O.I.S.
Video recording
Video recording
26 - 416 mm in 35 mm equiv. in 16:9 video recording / O.I.S. Off / Level Shot function Off) 28 - 448 mm in 35 mm equiv. in 16:9 video recording / O.I.S. On / Level Shot function Off) 31 - 496 mm in 35 mm equiv. in 16:9 video recording / O.I.S. On / Level Shot function On)
4K video
4K video
Yes
4K photo
4K photo
Yes
Post focus
Post focus
Yes
Focus stacking
Focus stacking
Yes
Live crop
Live crop
No
Wi-Fi
Wi-Fi
Yes
Body material
Body material
Metal
Weather sealed
Weather sealed
Yes
Battery
Battery
Li-ion Battery Pack (7.2V, 1200mAh, 8.7 Wh) (Included)
Dimensions (W x H x D)
Dimensions (W x H x D)
136.2 x 97.2 x 131.5 mm (5.36 x 3.83 x 5.18 inch)
Weight
Weight
Approx. 810 g with Battery and SD Memory Card (1.79 lb) Approx. 758 g without Battery and SD Memory Card (1.67 lb)