The Terrace Wall Mount
Weather-resistant, outdoor-optimized TV wall mount
Safe TV installation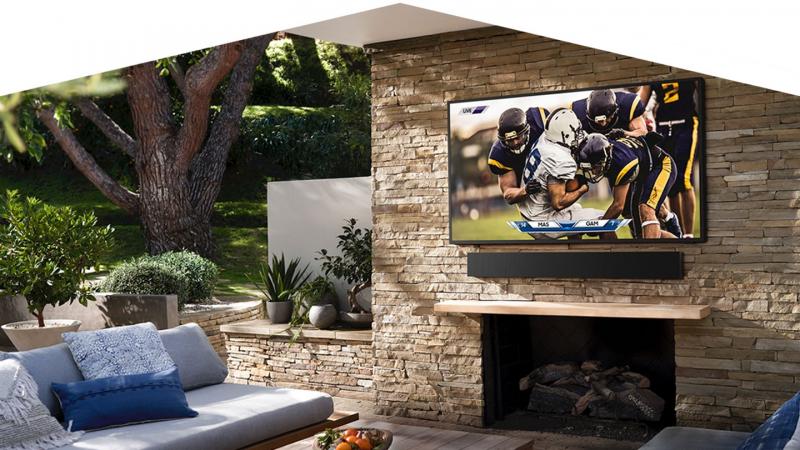 The Terrace Wall Mount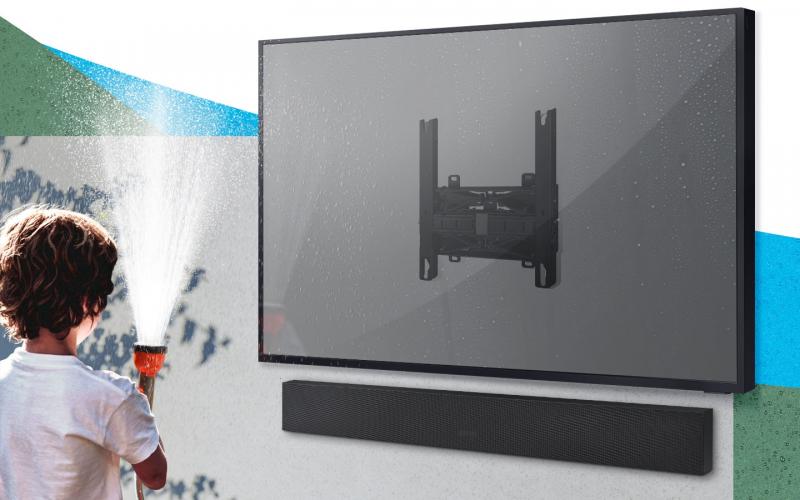 Weather-resistant, outdoor-optimized TV wall mount
The Terrace outdoor TV wall mount holds up strong and sturdy, even in outside environments. Its galvanized steel frame and stainless-steel screws help prevent corrosion and discoloration from rain or sunlight for durable, weather-friendly outdoor installation.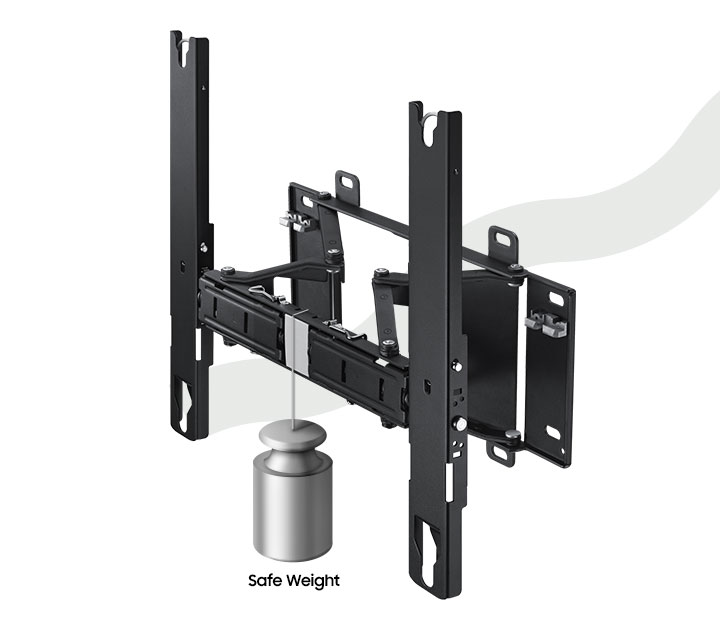 Easy TV installation
The Samsung Terrace wall mount WMN4277TT is strong enough to support a full body large screen TV. The wall mount has a safe loading weight of 60kg and is built to minimize all risk factors. So feel free to hang and tilt your TV.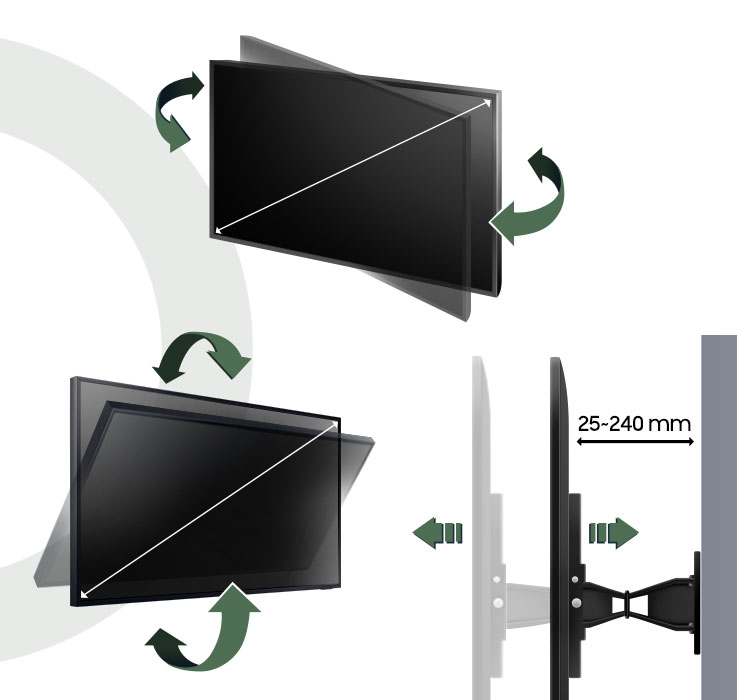 Enjoy TV in the best angle possible
Watch your content comfortably from any angle you want. With Samsung The Terrace wall mount WMN4070TT, you can move your large screen TV up and down, left and right, and even tilt it forward to bring the screen closer to you. So, kick back and enjoy your TV in the light and viewing angle that's perfect for you.
Specification
Distance From The Wall
25mm~240mm
VESA Standard
Size
400X300, 400X400 mm
Specification
Number of Hole on The Wall
8
Swivel
Yes
Tilt
Yes
Safe Working Load
60 kg
Compatibility
LED TV
Y20 The Terrace
Dimension
Wire Length
0 mm
Package (WxHxD)
510*280*90 mm
Set (WxHxD)
465*442*24.5 mm
Weight
Set
6.8 kg
Package
6.2 kg
Accessory
Quick Guide
No