Broil King Regal S 590 Pro Liquid Propane Grill with 5 Stainless Steel Dual Tube Burners - 958344 LP

---
Literature
The Regal™ S 590 Pro features 875 sq. in. total cooking space including stainless steel warming rack, solid 9mm stainless steel cooking grids, stainless steel Flav-R-Wave™ cooking system, 5 stainless steel Dual-Tube™ burners, stainless steel side shelves, illuminated control knobs, and an enclosed cabinet base.
5-BURNERS
55,000 BTU-MAIN BURNER OUTPUT
10,000 BTU-SIDE BURNER
15,000 BTU-ROTISSERIE BURNER
625 SQ. IN-PRIMARY COOKING
ROTISSERIE KIT-INCLUDED EXTRAS
BUILT IN LIGHTS-INCLUDED EXTRAS
PERFORMANCE GRILL FEATURES
Every Broil King is built with performance features that deliver unparalleled cooking versatility.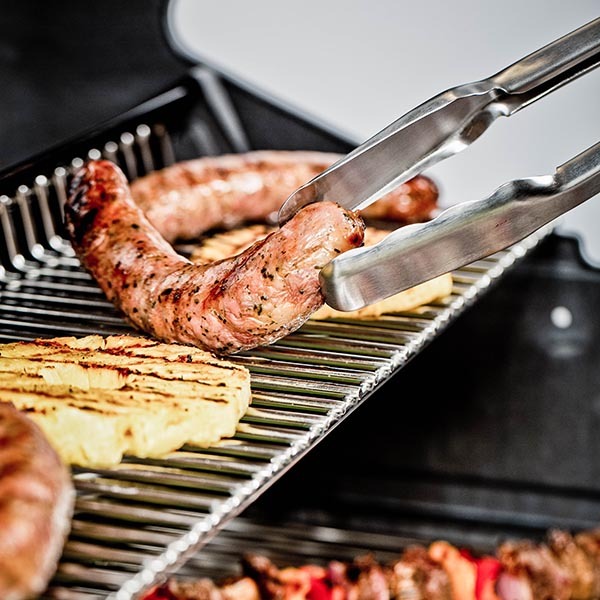 STAINLESS STEEL WARMING RACK
The grates on the Broil King® stainless steel warming run front-to-back instead of side-to-side, making it easier to slide your spatula under food. In addition, the raised back prevents food from falling off of the back of the warming rack.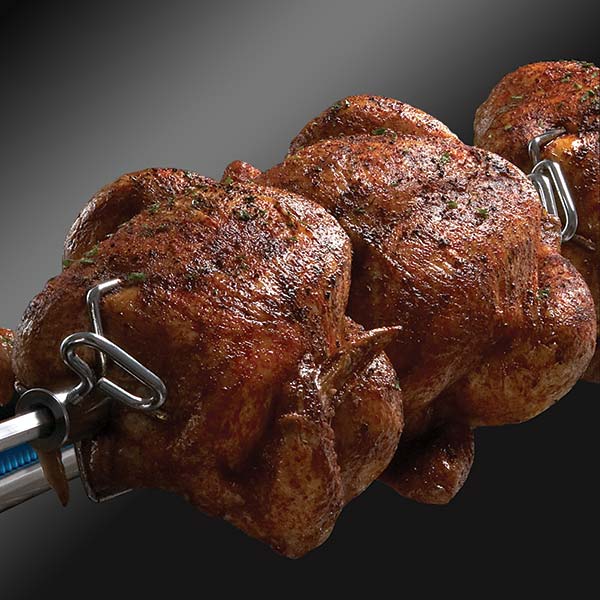 Rotisserie Burner
The powerful 15,000 BTU stainless steel rear rotisserie burner - the ultimate method for slow roasting chickens, turkeys, and roasts. The direct flame rear rotisserie burners fill the full width of the cookbox allowing you to barbecue 2-3 chickens at one time. Indirect heat prevents drippings from burning or even igniting, thereby eliminating the possibility of flare-up. Like all other components, it is built to last. Durable 430 Stainless Steel ensures a reliable, trouble free burner.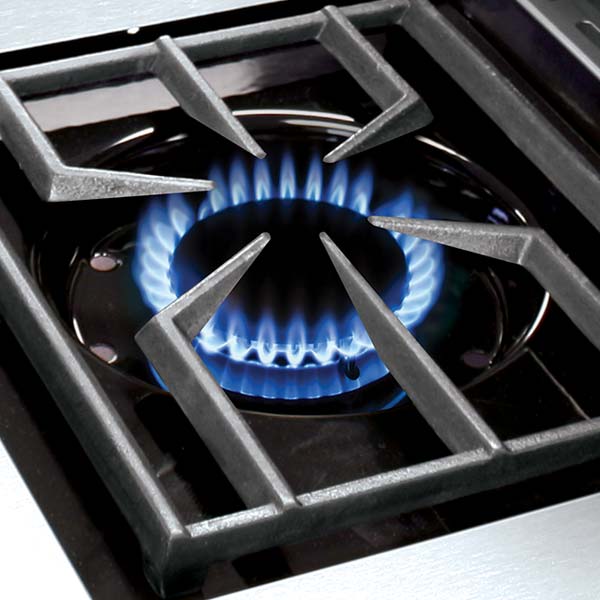 Side Burner
The high-powered 10,000 BTU commercial-grade side burner which is integrated into the side shelf. Side burners are great for preparing side dishes, vegetables, sauces, stir fry, or even bacon and eggs. Try using the side burner to reduce the drippings from rotisserie or convection grilling to create delicious barbecue gravy. Now you can prepare the entire meal outdoors in the company of your family and friends. This is a fantastic feature in hot climates. It keeps the heat outdoors. In rural areas, should the power ever go out, you have an alternative means of preparing food.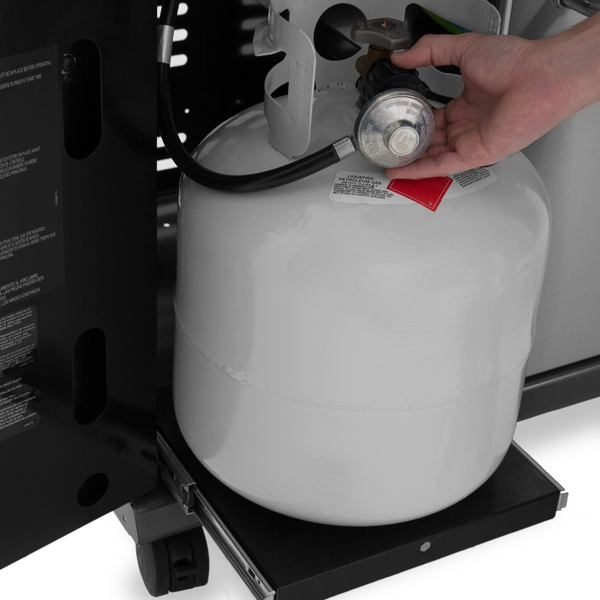 Pull-Out Tank Drawer
Propane tank changes are quick and easy with Broil King's pull-out tank drawer. This feature is standard on all Imperial™ series propane models.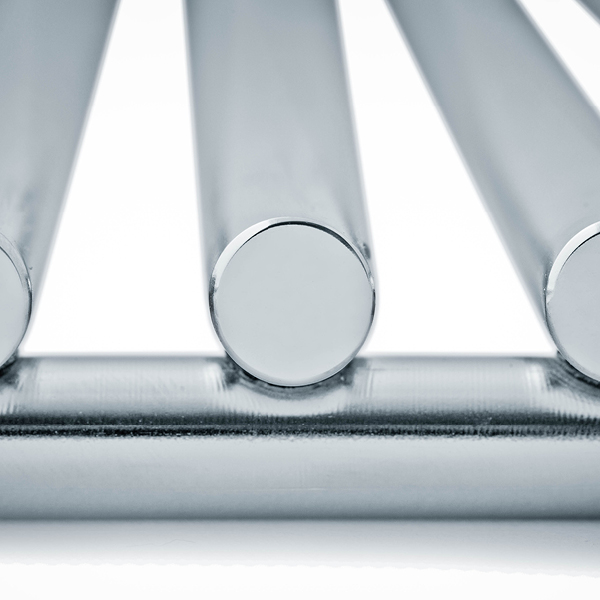 Stainless Steel Cooking Grids
Heavy stainless steel grids provide even heat and excellent heat retention for improved searing performance. The 9mm thickness of Broil King® heavy stainless steel cooking grids is among the heaviest in the industry. The spacing between each tine on the cooking grid, is designed to maintain an ideal combination of food contact surface for searing and open space allowing heat to radiate from the burner and Flav-R-Wave™. Learn more about which grids are better to use.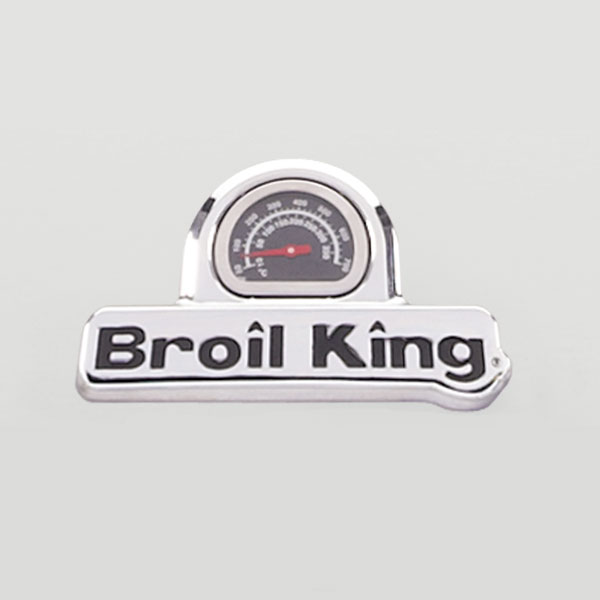 Deluxe Accu-Temp™ Thermometer
Our easy to read stainless steel thermometer has a probe that reaches deep into the oven, giving you a more accurate temperature reading.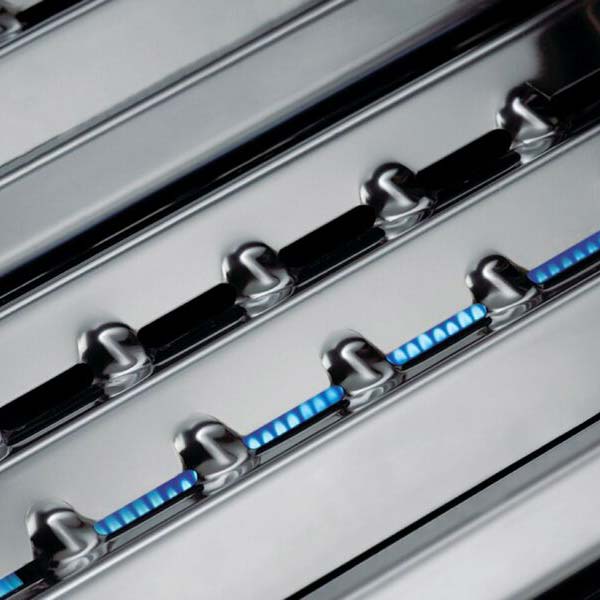 Flav-R-Wave™ Cooking System
The stainless steel Flav-R-Wave™ cooking system provides superior heat distribution, protects the burner and vaporizes drippings for great barbecue flavor.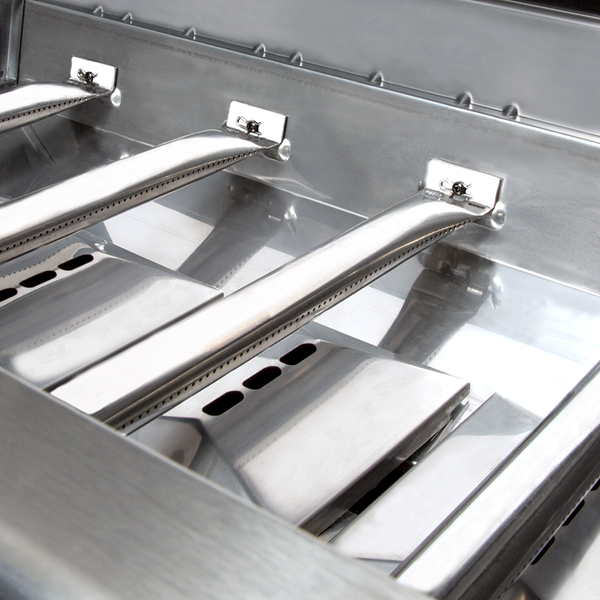 304 STAINLESS STEEL COOKBOX
The ultimate in durability, the entire cookbox of the Regal™ commercial series is made of 304-grade stainless steel.
SYSTEM
55,000 BTU main burner output
10,000 BTU commercial-grade side burner
15,000 BTU stainless steel rear rotisserie burner and premium rotisserie kit
875 sq. in. / 5,645 sq. cm. total cooking space including stainless steel warming rack
625 sq. in. / 4,032 sq. cm. primary cooking space
Solid 9mm stainless steel cooking grids
Stainless steel Flav-R-Wave™ cooking system
Five stainless steel Dual-Tube™ burners
Linear-Flow valves with 180° precision control
Electronic dual-electrode ignition system
Deluxe thermometer
DESIGN
Stainless steel cookbox with cast aluminium end caps
Stainless steel handles
Stainless steel side shelves with cast aluminium condiment bins
Stainless steel roll-action lid with stylish cast aluminium end caps
Large 3" / 7.6 cm locking casters
Rust resistant zinc coated steel components
Premium powder-coat epoxy paint finish on cabinet and base
Propane models have a pull-out tank drawer for easy changes plus an integrated storage shelf
Built-in control knob lights
FUEL TYPE
Propane (LP) - designed for use with 20lb tank - not included.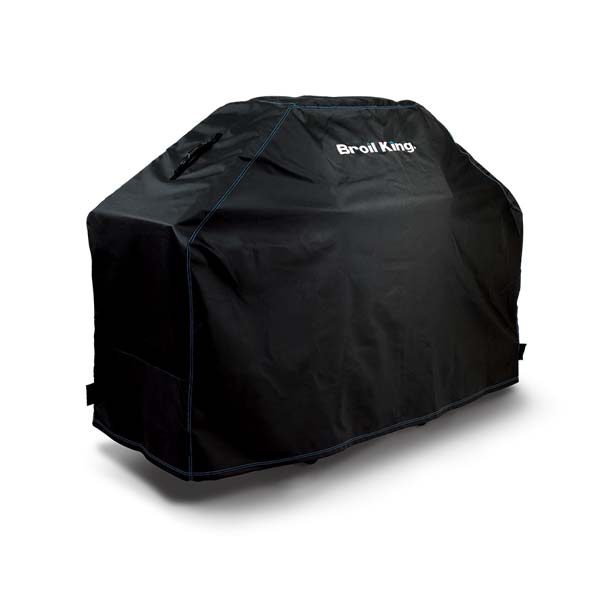 COVER
Broil King® Premium Grill Cover 68492 fits the Regal™ S 590 Pro
Crafted from water resistant PVC with durable woven polyester lining.
Mesh venting for enhanced air flow and moisture resistance as well as velcro closures for a superior fit.
Blue accent stitching adds style to the extra reinforced seams. Molded rubber handles make the cover easy to remove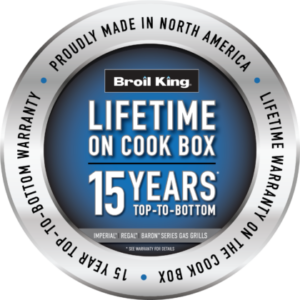 WARRANTY
We reward quality. This Broil King® features a Limited Lifetime Warranty on the entire cookbox, 15 years on Dual-Tube™ burner system, and 15 years top to bottom, on all remaining parts and paint.
Should you ever require assistance, our Customer Service Professionals are just a phone call away.
Specifications
ASSEMBLED GRILL DIMENSIONS
49.2 in. Height , 24.8 in. Width , 62.5 in. Length
GRILL WEIGHT
217.0 lbs (LP Model)
COOKING SURFACE
19.25 in. Width, 31.89 in. Length