Lynx Sonoma Smart Freestanding Smoker On A Mobile Kitchen Cart - LSMKM

---
Lynx PROMO
Receive 10% Cash Back
See Details
Receive 10% Cash Back
Heating-Up Grilling Season with a Sizzling Cash Back Payback
Purchase $5000 in Current Lynx and Sedona Product and Receive 10% Cash Back
Valid From March 1, 2023 to December 31, 2023
Literature
Simply flawless - integrated LCD touchscreen
Selectable storage - dual racks for food placement
Intense flavor - smoke for up to 6-8 hours without reloading the wood chips
Integrated technology - free mobile app available for Apple and Android devices
Generous capacity - 1,000 square inches of cooking surface (enough to cook 6 baby back ribs simultaneously)
Customized range - temperature range of 160°–350°F
Digitally interactive - Wi-Fi and app-enabled to let you check your food from across the party
Lynx Smart Series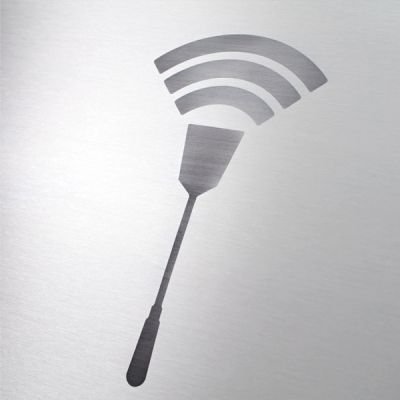 Brains, Braun and Beauty meets an App with Appetite
A modern home interacts with you. Its temperature, lighting, security, and more are connected to your mobile device. Its music and mood can shift as you move room to room. So, what if your mobile device could check on your grill from across the party—or choose a recipe with preset cooking times and settings
It can. Meet the Lynx Smart Series.
The Lynx Smart Series includes 42, 36, and 30 inch grills, as well as a smoker, all available for built-in or freestanding placement.
Smart Series Grill
The Lynx exclusive MyChef™ app turns your mobile device into a precision dashboard for your grill.
Begin by perusing hundreds of recipes, then select one to send to your grill. Go ahead and try something new—once you start the grill, MyChef takes over to create the perfect finish.
MyChef uses the grill's temperature sensors and electromechanical gas control valves to keep temperatures at the perfect level for the perfect duration, adjusting the responsive Trident™ Infrared Burners. When it's time to flip or remove your food, MyChef sends an alert to your mobile device. Tailor the optimum grilling time, and MyChef will remember your preference. You can even create and upload your own recipes to the MyChef community.
And you can always take control—use one of five innovative modes that offer you everything from complete manual control to a completely orchestrated meal with settings and stages timed to coordinate completion. In any mode, your grill safely shuts down if it's inactive for 30 minutes.
Smart Series Smoker
Smokers elicit tender, flavorful dishes by slowly cooking at low temperatures over the course of hours. With Smart Series technology, the Lynx Smart Series Smoker automatically adjusts to maintain a perfectly steady temperature throughout.
Begin by selecting a recipe in the MyChef app, or simply use the smoker's slide-out touchscreen to set your own timing and temperature. The smoker can let you know when it's preheated and ready for food, when it's time to flip food, and when your food is done.
With one batch of Lynx wood chips, you can smoke a meal for up to six hours—using the MyChef app to check on status whenever you like.
It's temptingly simple to create masterpieces like smoked brown sugar salmon, sweet smoked brisket, or a delectable pork tenderloin. You'll find you've always wanted a smoker that's smart.
Seamless Welded Construction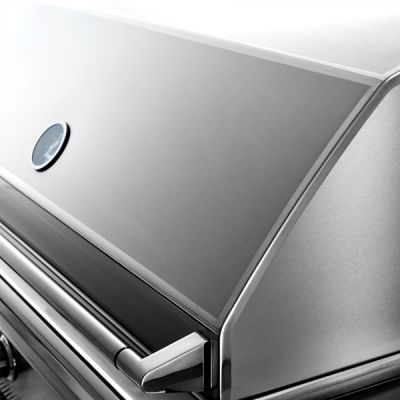 a study in skill, a lesson in craft
A Lynx welder pauses to focus on an unwelded seam… then, with one swift and steady stroke, he sweeps his torch across the seam—like painting a perfect line—and an unbroken edge emerges.
It's over in a second, and that's how it has to be done.
We do not use mechanical fasteners. We form every sheet of metal into a solitary, seamless body of shimmering steel, free of gaps and seams where moisture could collect.
Hand-tooled, precision welded, and highly polished by the skilled specialists in our shop, each and every grill is inspected before it leaves our floor. We examine details on every side, step back, and check reflections in every light, to ensure that your grill embodies Lynx—finished with invisible welds and hand-polished edges that shine like mirrors.
Expansive Grilling Surface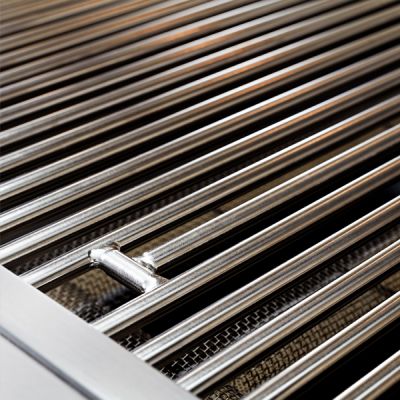 The Lynx Life is expansive and deep
It has space to move and relax, always has room for more, and never feels limited or confined.
So, we built our grills with more space in mind.
Our expansive grilling surfaces provide greater depth, extending to more than 20 inches deep on most models.
You might not need it all. It just feels good to have it.
Integrated Illumination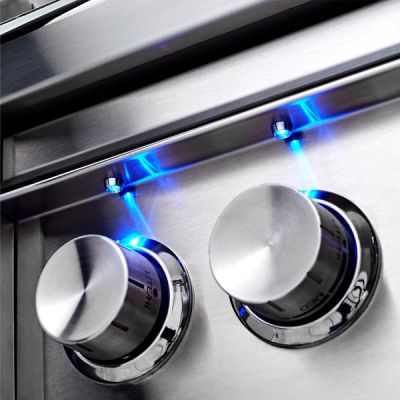 The Lynx Life continues all day long, all year round
There's a mystical air that arises, just as the sun starts to set and the evening arrives. It's a beautiful time to grill… if you can.
Every Lynx grill incorporates elegant blue illumination emanating from each knob with a calm blue light. As you lift the lid, intuitive halogen illumination shows you exactly how your food is looking.
So, just check in on your food.
Then, get back to basking in the sundown grill aroma. It seems to steal an amber essence from the last of the sun.
Lynx Hood Assist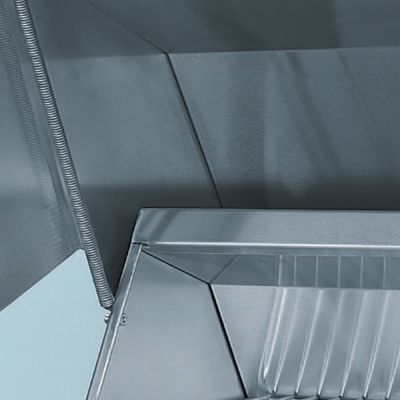 Solid in substance, yet light as a feather
Solid stainless steel gives our grills a sense of substance.
They feel firm at every touch, with a sound and an aura of permanence.
But you can lift the hoods with just a finger—each one is centrally balanced, and has a heat-treated assist system that makes it surprisingly weightless to open and close.
You'll probably do it twice—just to feel it again.
Go ahead. Everyone does.