36" Lynx Professional Built-in Smart Grill With Rotisserie - SMART36-LP

---
Lynx PROMO
Receive 10% Cash Back
See Details
Receive 10% Cash Back
Heating-Up Grilling Season with a Sizzling Cash Back Payback
Purchase $5000 in Current Lynx and Sedona Product and Receive 10% Cash Back
Valid From March 1, 2023 to December 31, 2023
Literature
Precise power "three Trident Infrared Burners combining to provide up to 69,000 BTU
Pioneering technology "automated cooking with the MyChef system
Stable design "Lynx Hood Assist absorbs 95% of the front hood weight
Slow-cooking excellence "a dual-position rotisserie internally powered by a heavy-duty three-speed motor
Elegant protection "carbon fiber vinyl cover included
Precise insight "temperature sensors measure the heat output at the cooking surface
Tested durability "electronics are enclosed in a weatherproof case under the grill
Beautiful integration "built-in design
Ample capacity "935 square inches of cooking surface (640 primary, 295 secondary)
Beautiful illumination "backlit blue control knobs and halogen grill surface light
Premier platform "stainless steel grilling grates (with a limited lifetime warranty)
Responsive control "use voice commands or a smart device
Integrated technology "supports Apple and Android devices
Brilliant innovation "electro-mechanical valves automatically maintain the preset surface temperature
Quick connectivity "powered by a 1.5Ghz Intel Processor, 64GB of storage, and 802.11N Wi-Fi
Lynx Smart Series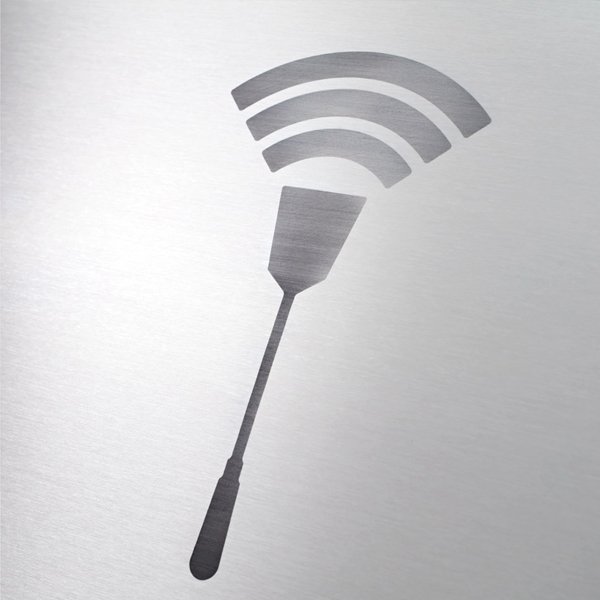 Brains, Braun and Beauty meets an App with Appetite
A modern home interacts with you. Its temperature, lighting, security, and more are connected to your mobile device. Its music and mood can shift as you move room to room. So, what if your mobile device could check on your grill from across the party—or choose a recipe with preset cooking times and settings
It can. Meet the Lynx Smart Series.
The Lynx Smart Series includes 42, 36, and 30 inch grills, as well as a smoker, all available for built-in or freestanding placement.
Smart Series Grill
The Lynx exclusive MyChef™ app turns your mobile device into a precision dashboard for your grill.
Begin by perusing hundreds of recipes, then select one to send to your grill. Go ahead and try something new—once you start the grill, MyChef takes over to create the perfect finish.
MyChef uses the grill's temperature sensors and electromechanical gas control valves to keep temperatures at the perfect level for the perfect duration, adjusting the responsive Trident™ Infrared Burners. When it's time to flip or remove your food, MyChef sends an alert to your mobile device. Tailor the optimum grilling time, and MyChef will remember your preference. You can even create and upload your own recipes to the MyChef community.
And you can always take control—use one of five innovative modes that offer you everything from complete manual control to a completely orchestrated meal with settings and stages timed to coordinate completion. In any mode, your grill safely shuts down if it's inactive for 30 minutes.
Smart Series Smoker
Smokers elicit tender, flavorful dishes by slowly cooking at low temperatures over the course of hours. With Smart Series technology, the Lynx Smart Series Smoker automatically adjusts to maintain a perfectly steady temperature throughout.
Begin by selecting a recipe in the MyChef app, or simply use the smoker's slide-out touchscreen to set your own timing and temperature. The smoker can let you know when it's preheated and ready for food, when it's time to flip food, and when your food is done.
With one batch of Lynx wood chips, you can smoke a meal for up to six hours—using the MyChef app to check on status whenever you like.
It's temptingly simple to create masterpieces like smoked brown sugar salmon, sweet smoked brisket, or a delectable pork tenderloin. You'll find you've always wanted a smoker that's smart.
Trident™ Infrared Burner
Feel the precision of perfect control
When you have refined taste, you recognize perfect control. You relish performance that you can restrain—and call upon at your own will. Traditional grill burners are hard to control, because they cook by heating the air around your food. That takes time to change.
A Lynx Trident™ Infrared Burner directly heats the grate beneath your food with 23,000 BTUs of intensive heat. With temperature control that's instantaneous, ranging from 300 -1000 , it's the method employed by the world's leading chefs, and now it's in your grill. This kind of control can cook a perfect salad—putting a delicious char on romaine lettuce without wilting a leaf. Now, just imagine what it does for tenderloin or tilapia.
Feel the precision of perfect control.
Seamless Welded Construction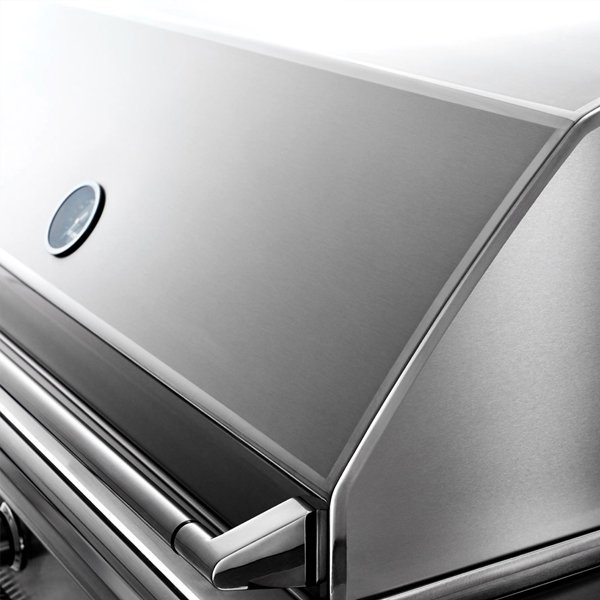 a study in skill, a lesson in craft
A Lynx welder pauses to focus on an unwelded seam… then, with one swift and steady stroke, he sweeps his torch across the seam—like painting a perfect line—and an unbroken edge emerges.
It's over in a second, and that's how it has to be done.
We do not use mechanical fasteners. We form every sheet of metal into a solitary, seamless body of shimmering steel, free of gaps and seams where moisture could collect.
Hand-tooled, precision welded, and highly polished by the skilled specialists in our shop, each and every grill is inspected before it leaves our floor. We examine details on every side, step back, and check reflections in every light, to ensure that your grill embodies Lynx—finished with invisible welds and hand-polished edges that shine like mirrors.
Heat Stabilizing Design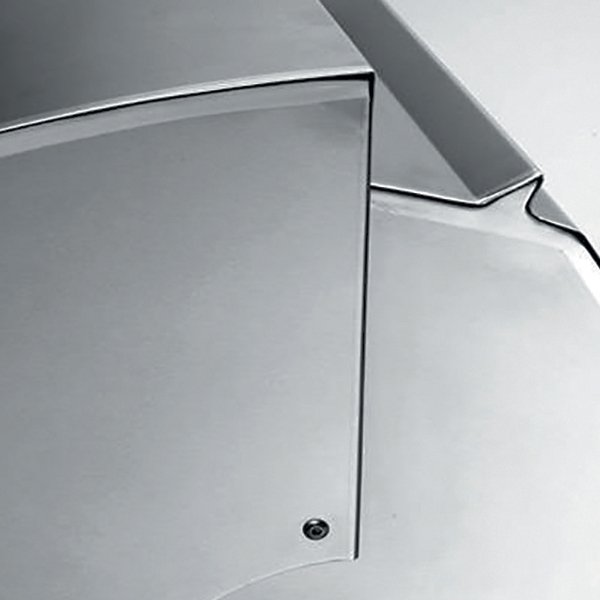 Mastering the Elements with Masterful Design
Nature's tempests can arise in even in the most scenic places. Mountain resorts, beachside villas, and even inland estates are sometimes subject to great and turbulent gusts of wind.
Lynx has found that these gusts can affect typical grills, entering through the vents. They create swirls of temperature change beneath the grill's hood, and subject tender cuisine to uneven cooking. Our research led us to develop an exclusive wind-deflecting fin along the back of our hoods.
It's how we ensure that people in spectacular places can always create spectacular food.
Hot Surface Ignition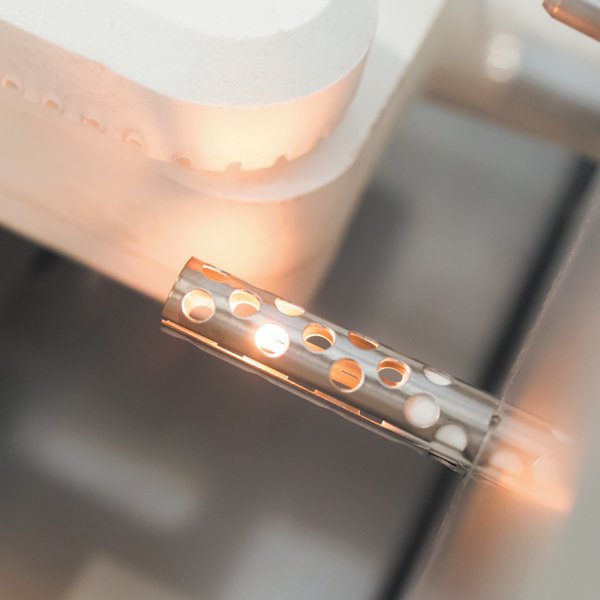 Everything you cook can have a perfect finish
And it begins with a perfect start.
Lynx Hot Surface Ignition lights your grill with the push of a knob. It is weather-tested electronic ignition that simply works, every time, vaporizing the uncertainty and inconvenience of lighting traditional gas grills.
The Lynx Life deserves a perfect beginning.
It's easy, from start to finish.
Expansive Grilling Surface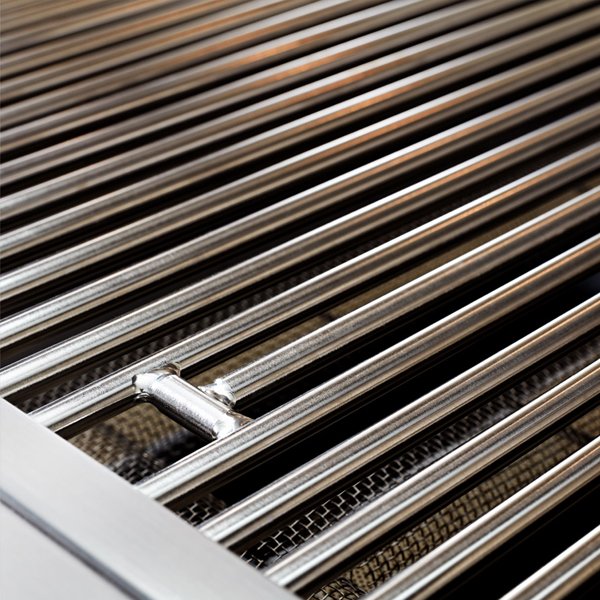 The Lynx Life is expansive and deep
It has space to move and relax, always has room for more, and never feels limited or confined.
So, we built our grills with more space in mind.
Our expansive grilling surfaces provide greater depth, extending to more than 20 inches deep on most models.
You might not need it all. It just feels good to have it.
Rotisserie System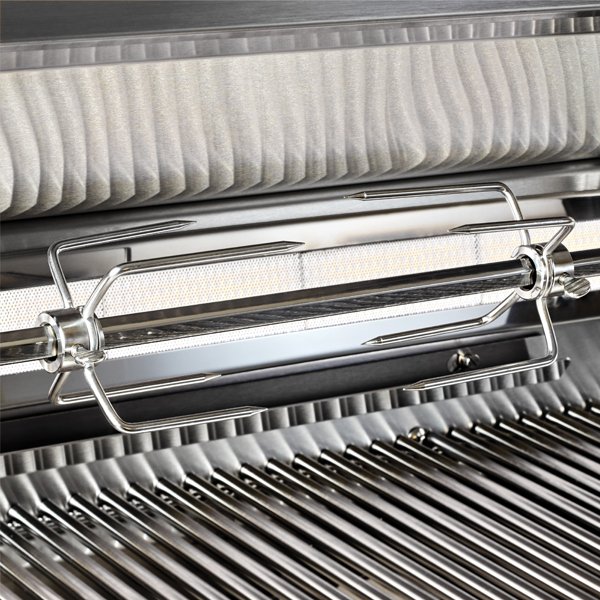 A rotisserie unlocks a new realm of food
There is no better way to carefully and evenly cook generous meats like whole chickens and roasts, or baskets of vegetables, chicken wings, and sides.
The Lynx Rotisserie has a dedicated burner, selectable positions, and selectable speeds to ensure you have a full range of options. With the optional Lynx Rotisserie Basket, you can carefully cook smaller dishes and sides while preparing a main—you can even roast your own coffee beans.
It's simply mesmerizing to watch the Lynx rotisserie steadily turn, summoning mouth-watering scents as it elicits a crisp exterior and succulent interior for lemon rotisserie chicken, red wine leg of lamb, a honey glazed ham, or a bourbon rotisserie pork roast.
The image lingers for a while, but the aroma is unforgettable.
Smoker Box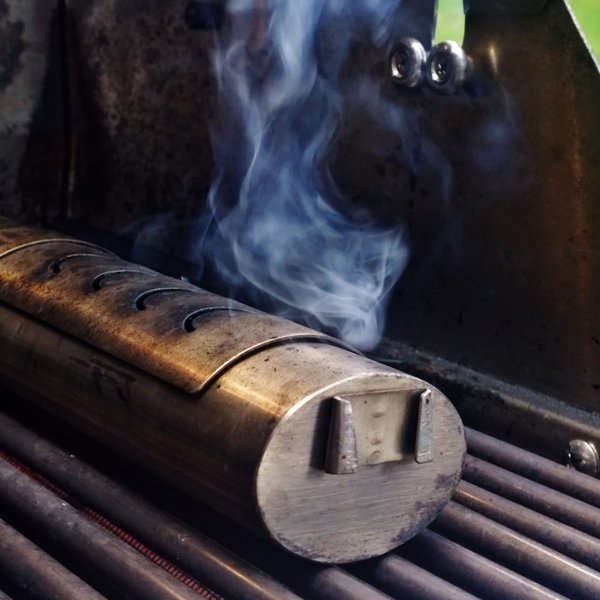 the tastes legendary, the aromas unmistakable
When a meal has been cooked with seasoned wood smoke, it has a flavor that's like nothing else.
It's something that must be experienced—a nuance of hickory, mesquite, pecan.
That's why we provide our stainless steel smoker box, and why we make sure it's easy to use.
You don't always need to use it, but you always need to have the choice.
Lynx Hood Assist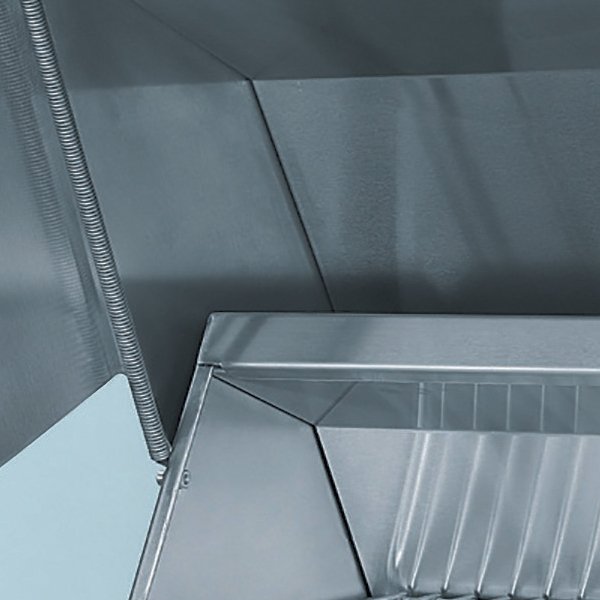 Solid in substance, yet light as a feather
Solid stainless steel gives our grills a sense of substance.
They feel firm at every touch, with a sound and an aura of permanence.
But you can lift the hoods with just a finger—each one is centrally balanced, and has a heat-treated assist system that makes it surprisingly weightless to open and close.
You'll probably do it twice—just to feel it again.
Go ahead. Everyone does.
Eye-catching Illumination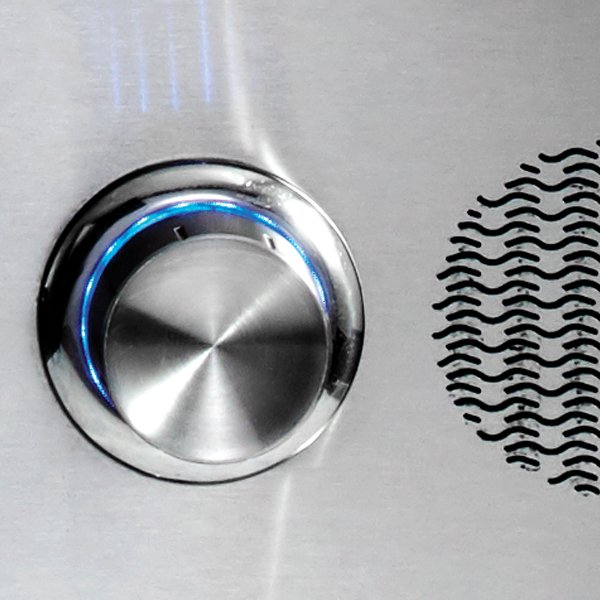 THE LYNX LIFE CONTINUES ALL DAY LONG, ALL YEAR ROUND
There's a mystical air that arises just as the sun starts to set and the evening arrives.
It's a beautiful time to grill… if you can.
Every Lynx grill incorporates elegant blue illumination emanating from each knob with a calm blue light. As you lift the lid, intuitive halogen illumination shows you exactly how your food is looking.
So, just check in on your food.
Then, get back to basking in the sundown grill aroma. It seems to steal an amber essence from the last of the sun.