Concentrated Creativity
The LUMIX LX100 II combines a large 4/3-inch sensor with a F1.7-2.8 LEICA DC lens for breathtaking image quality. It offers Analog style controls for enjoyable and intuitive ease of use and the latest 4K technology for stunning still photography and video. All concentrated in a compact package that's light and easy to maneuver.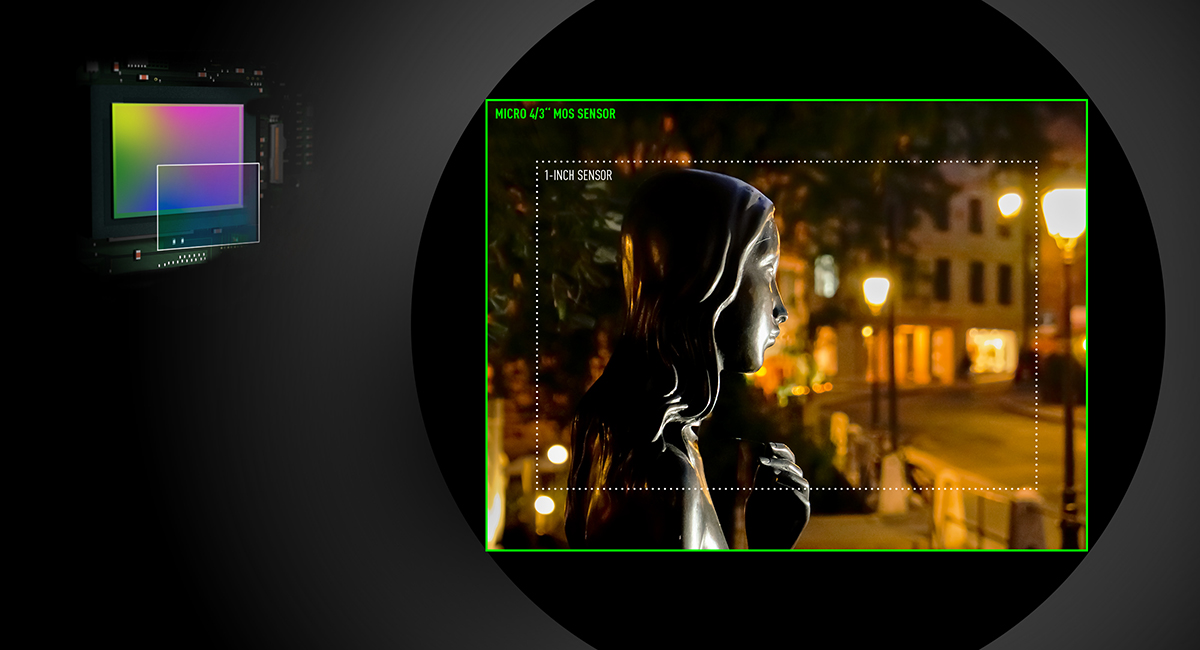 Big Sensor in a Compact Body
At the heart of the LX100 II is a 17-megapixel Micro 4/3" MOS sensor. With an imaging area that's 1.6 times the area of a 1-inch sensor*, the LX100 II has improved low light performance, saturation and defocussed bokeh capture. * Comparison of 4/3-inch sensor in multiple aspect ratios and 1-inch sensor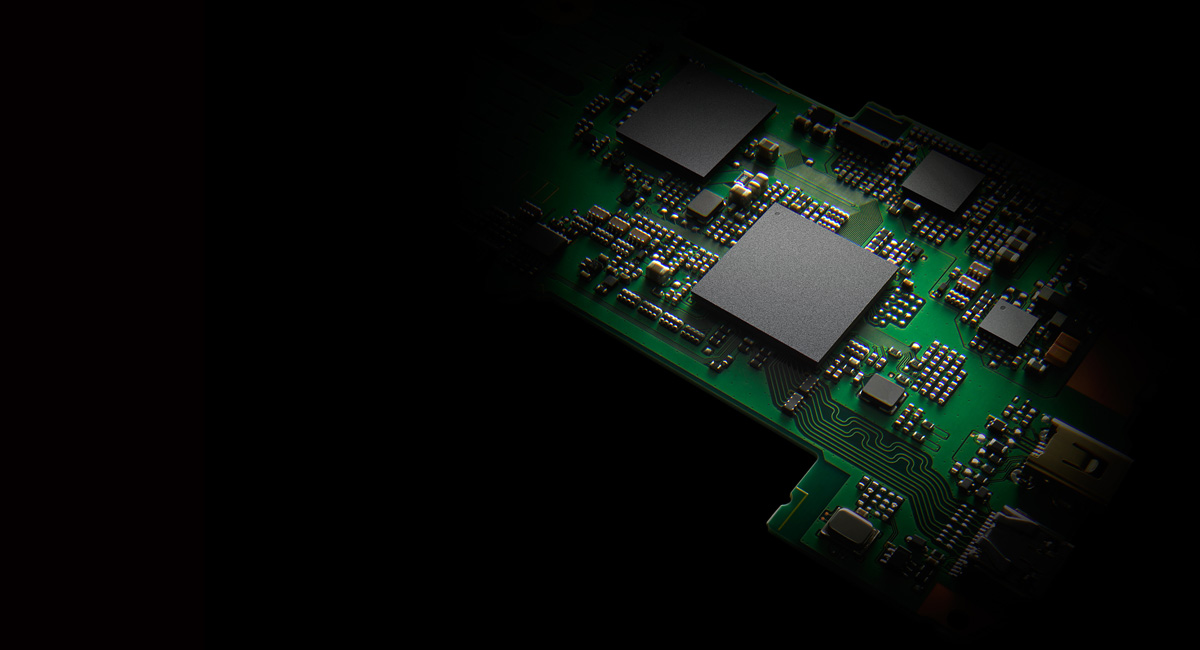 Venus Engine Leverages Ultra-high Resolution
The Venus Engine leverages the ultra-high resolution of the LUMIX LX100 II to reproduce the subject with crisp contrast, expressive colors, and realistic textures. With a no low-pass filter, the design minimizes such artifacts as moiré patterns and false colors. The result is a sensor that delivers breathtaking image quality.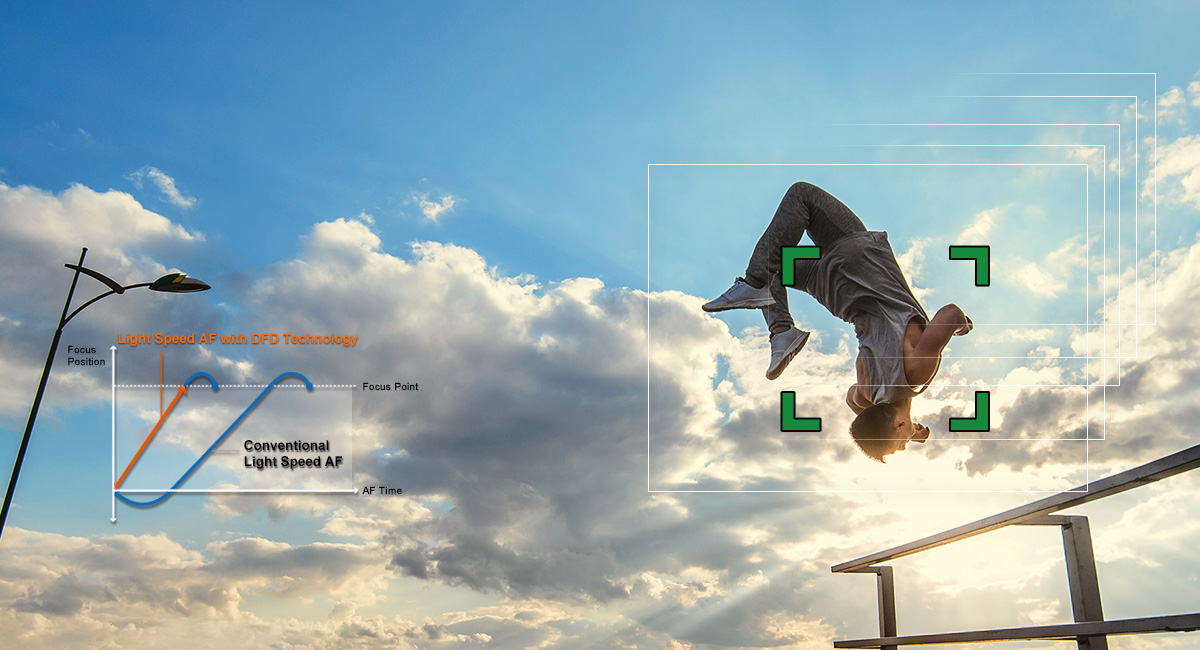 Fast AF with DFD Technology
DFD (Depth From Defocus) technology instantly calculates the distance to the subject by evaluating two images with different sharpness levels. This achieves fast auto-focus and 5.5 fps burst shooting with AFC to help you capture even the most fleeting photo opportunities. 11 fps burst shooting with AFS is also available.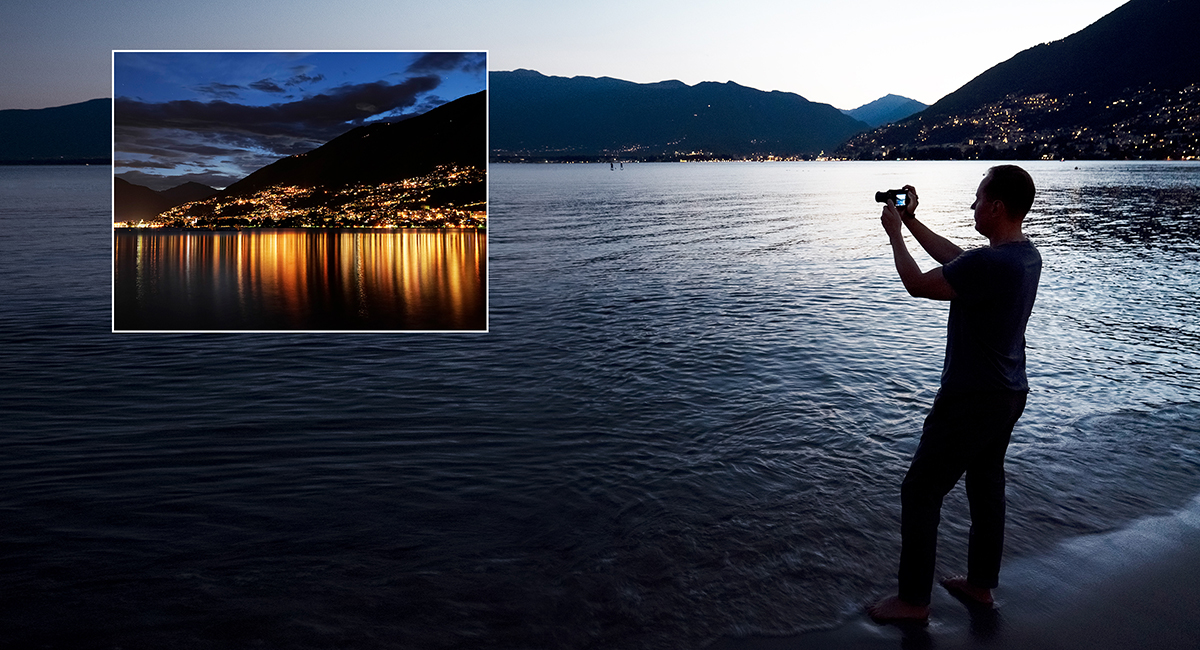 From Wide to Tele Zoom
The LEICA DC VARIO-SUMMILUX lens integrated with the LUMIX LX100 II boasts F1.7 brightness at the wide-angle end and F2.8 at the telephoto end for naturallooking bokeh, and a high shutter speed for effective low-light photography. The versatile focal range allows you to take many types of photographs, from 24mm at wide-angle for dynamic landscapes to 75mm* at mid-telephoto for artistic portraits. Together, the lens and large image sensor deliver outstanding image quality, while the compact body makes the LUMIX LX100 II easy to carry and use. * 35mm camera equivalent. / Leica is a registered trademark of Leica Microsystems IR GmbH.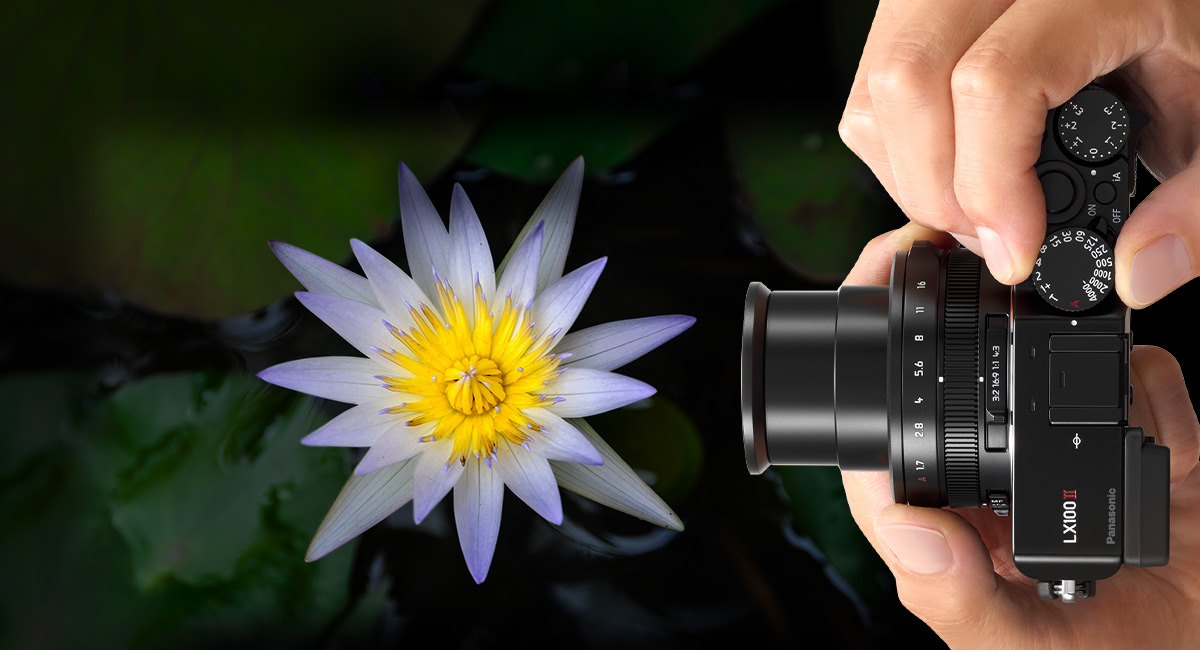 Macro Shooting as Close as 3cm
One advantage of using a camera with an integrated lens is the ability to get extremely close to the subject. With the LUMIX LX100 II you can take macro shots at 3cm at wide-angle and 30cm at telephoto. In photographs of flowers, plants, and more, fine details appear that are invisible to the naked eye.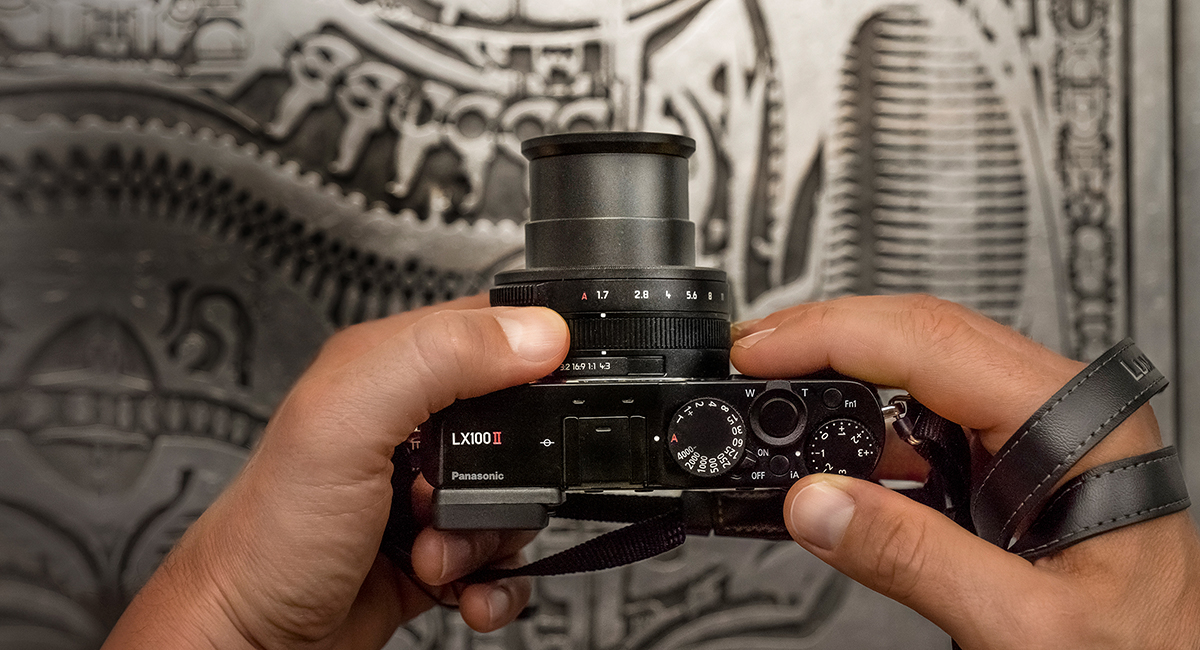 Ready To Give You Creative Control
With an analogue control environment routed in the established camera design, the LX100 II has a dedicated aperture ring, focus ring, shutter speed and exposure compensation dial. There's a comfortable, instinctive and tactile familiarity to the feel of these controls.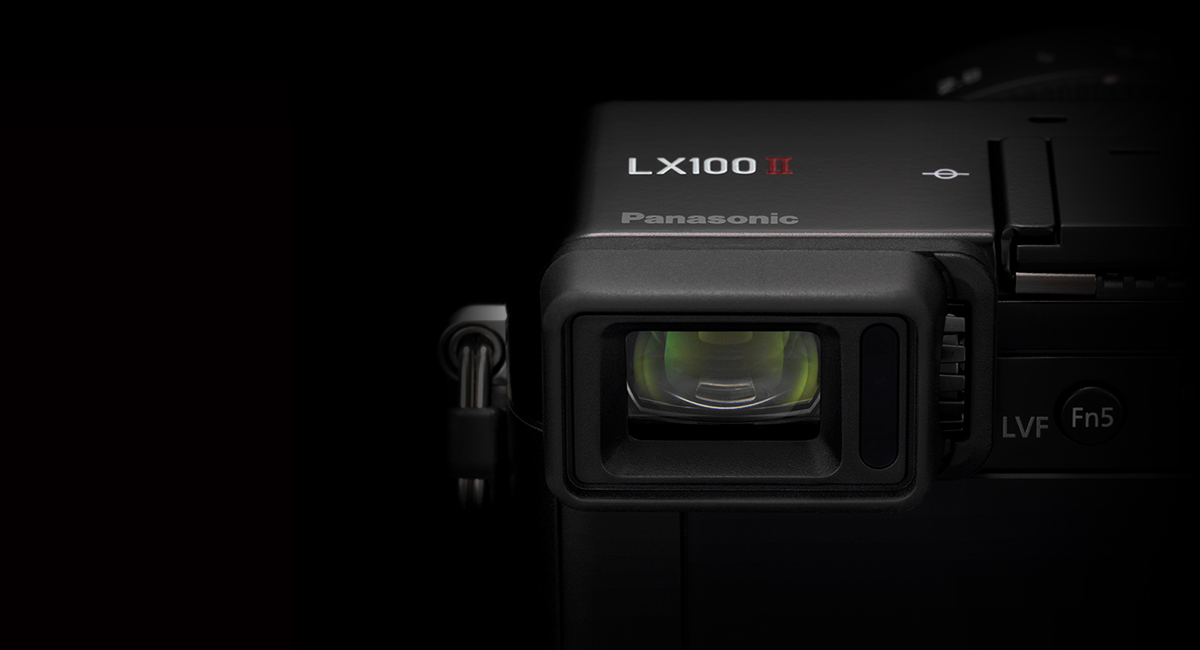 Large 0.7x LVF with 2,760k-dot-equivalent Resolution
An LVF (Live View Finder) is a great ally when you want to concentrate on your shooting. The LVF of the LUMIX LX100 II is 0.38-inch with high 2,760k-dot-equivalent resolution and 0.7x high magnification (35mm camera equivalent). Presenting in fine detail the scene that the lens and image sensor are capturing, the LVF gives you full immersion in your craft.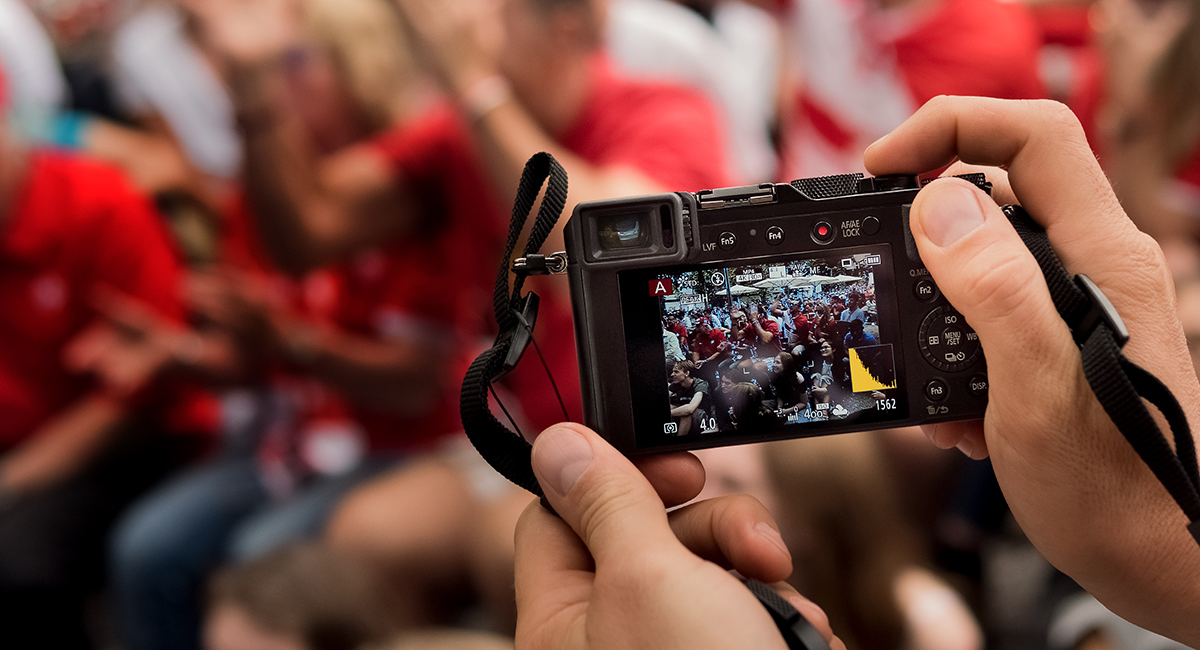 Large Touch LCD Monitor
The 3-inch rear monitor of the LUMIX LX100 II offers approx. 1,240k-dot resolution and convenient touch operation like touch autofocus, zoom in and touch shutter control.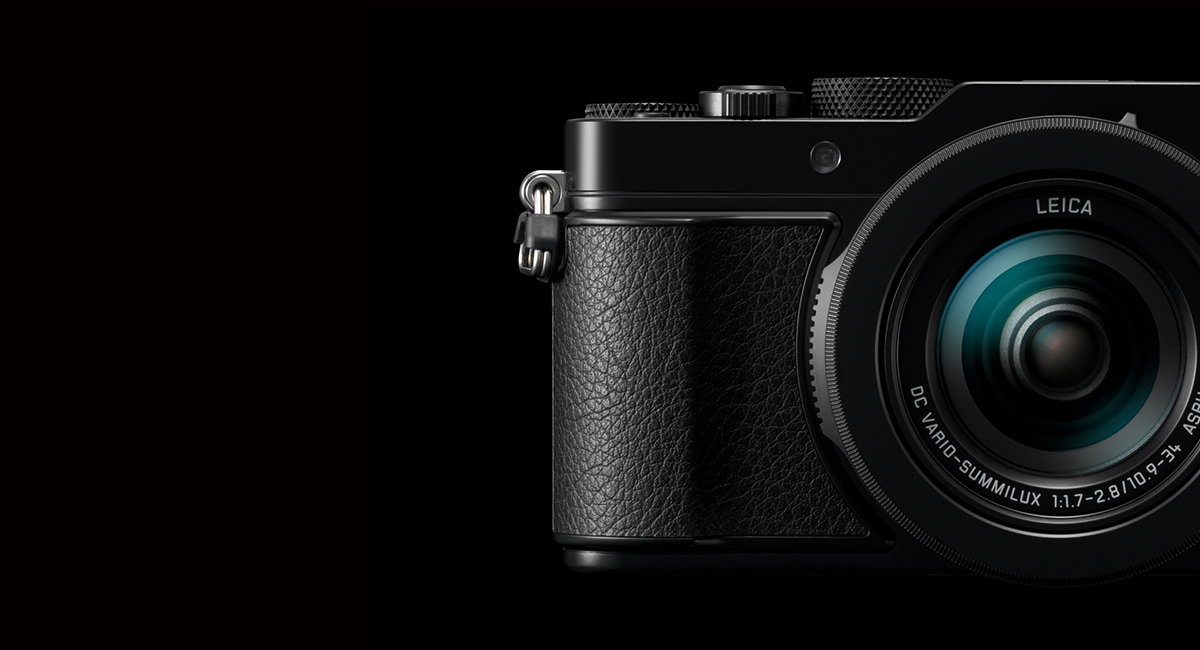 Refined Body Design for Aesthetic Appeal
With its new premium leather-like grip and quality in every detail, the body of the LUMIX LX100 II encourages you to pick it up, shoot with it, and carry it everywhere. In addition, the upper case of the camera has a shiny black finish that recalls classic camera designs and further emphasizes the fine mechanics.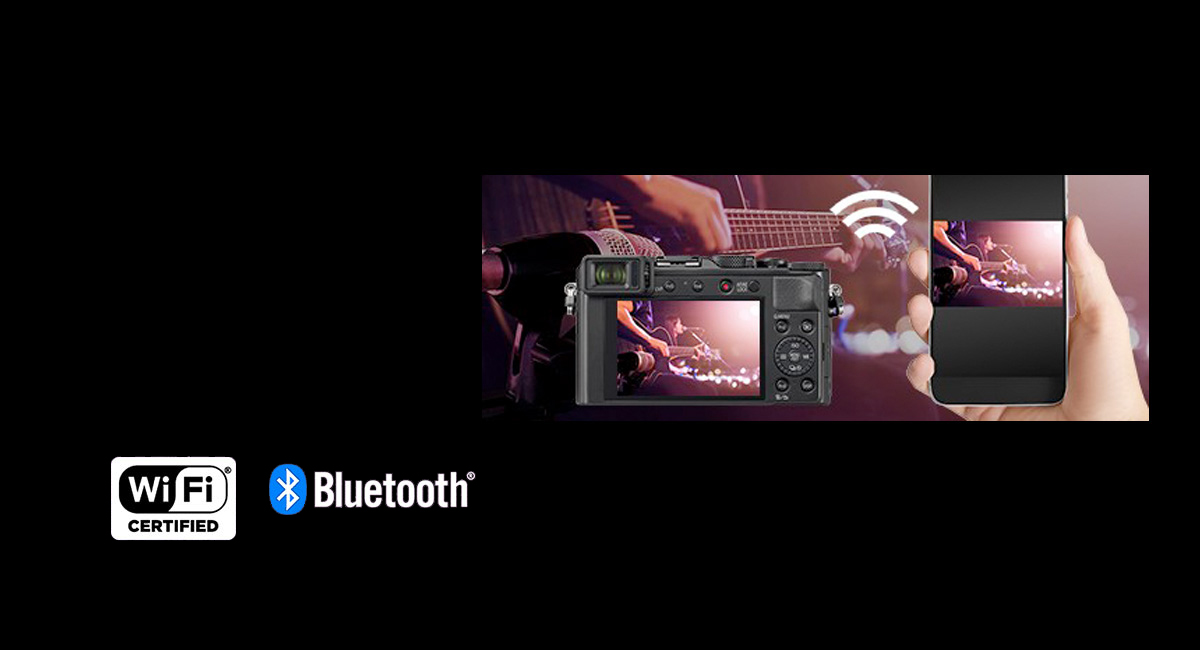 Remote Control — Bluetooth 4.2 / Wi-Fi®
Bluetooth 4.2 (Low Energy) enables shutter release and video record start/stop via a smartphone or tablet. You can also use the Panasonic Image App for Android/iOS to control functions like zoom and focus and to share your images on social media via Wi-Fi®. • The Wi-Fi CERTIFIED™ Logo is a certification mark of Wi-Fi Alliance®. • The Bluetooth® word mark and logos are registered trademarks owned by Bluetooth SIG, Inc. and any use of such marks by Panasonic Corporation is under license. Other trademarks and trade names are those of their respective owners.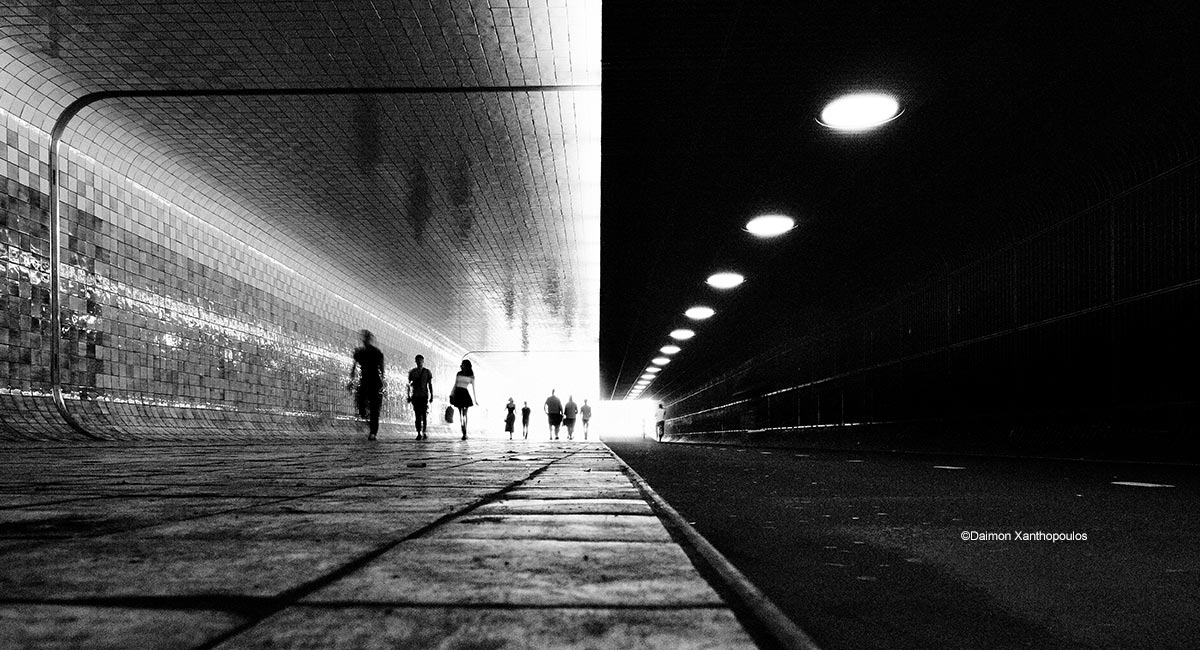 Robust Monochrome Options
L. Monochrome and L. Monochrome D are new monochrome modes in Photo Style that feature even finer gradations. Along with Monochrome, it gives you the dynamic control to help take black-and-white expressiveness to the next level. In addition, each of these modes can be combined with Grain Effect at Low, Standard, or High level. When you have the appeal of monochrome film at your fingertips with rich black tones and grainy textures, even ordinary scenes can become something remarkable.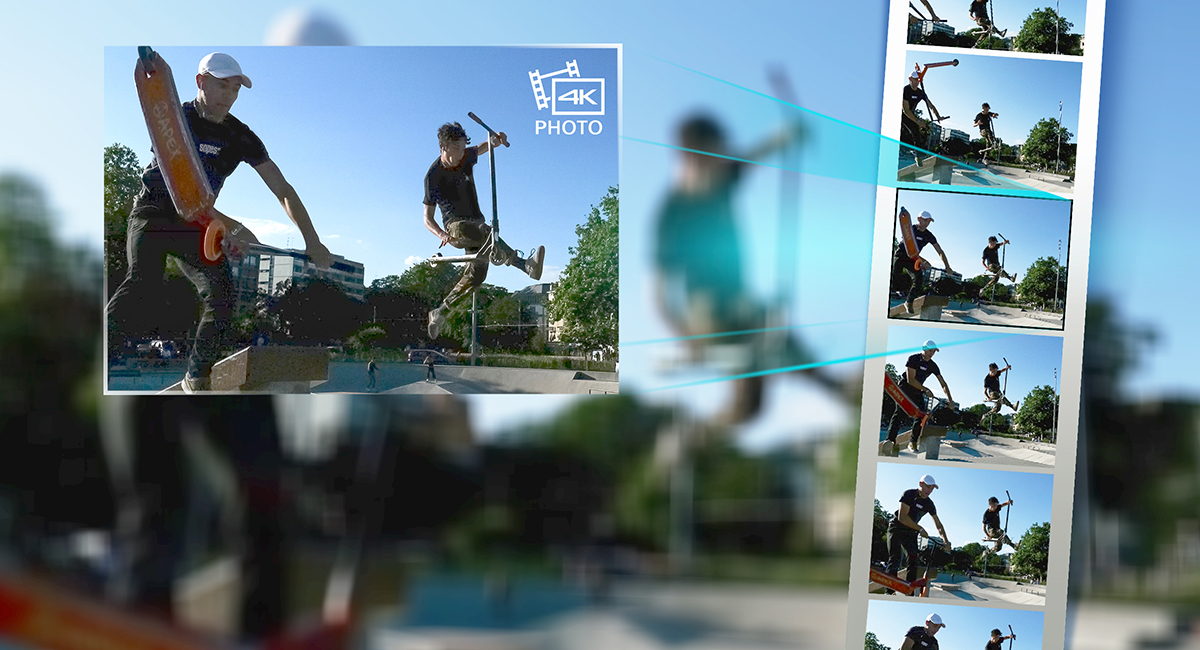 Capture the Perfect Moment
The unique 4K PHOTO feature allows you capture the perfect moment by selecting a frame from a video sequence shot at 30 fps and saving it as an 8-megapixel-equivalent high-resolution image. Don't miss those fleeting moments!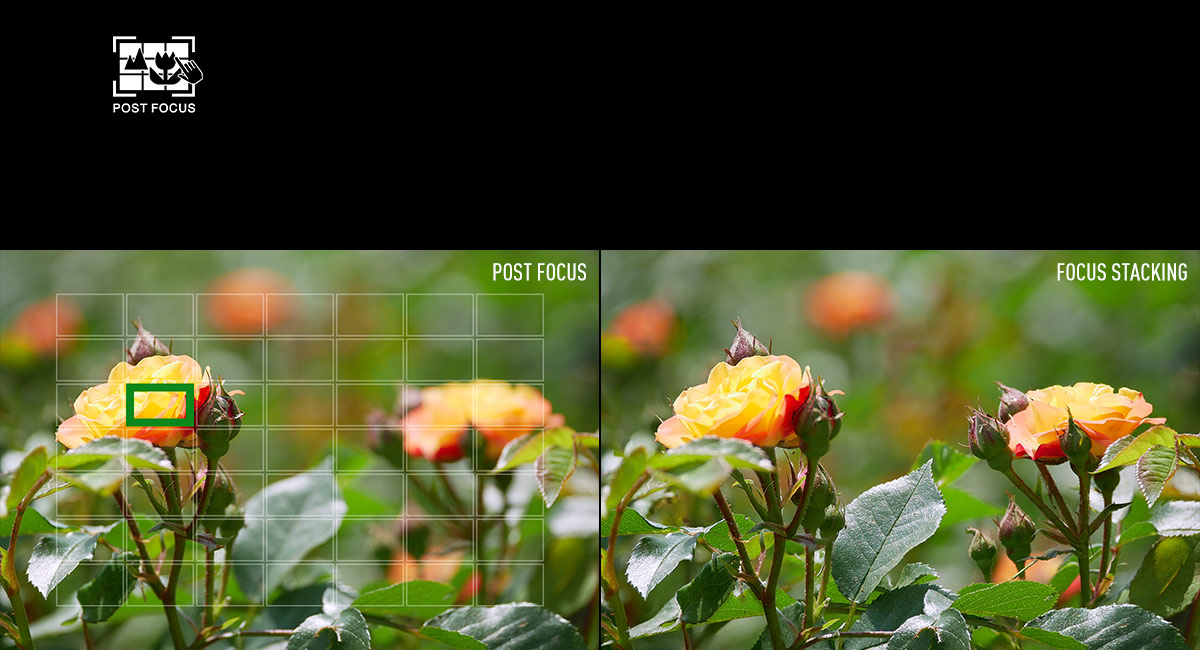 Post Focus / Focus Stacking
Panasonic's 4K technology gives you the remarkable capability of refocusing an image even after it has been taken. Select the in-focus area after shooting with the Post Focus function. Or adjust the depth of field after shooting with the Focus Stacking function.

4K PHOTO Auto Marking
The Auto Marking function helps you choose your best shots more easily. The camera detects motion or a human face and automatically sets a marker to enhance your creativity.

4K PHOTO Sequence Composition
Sequence Composition makes the 4K PHOTO feature even more creative. A unique stromotion image can be produced by synthesizing multiple 4K PHOTO images.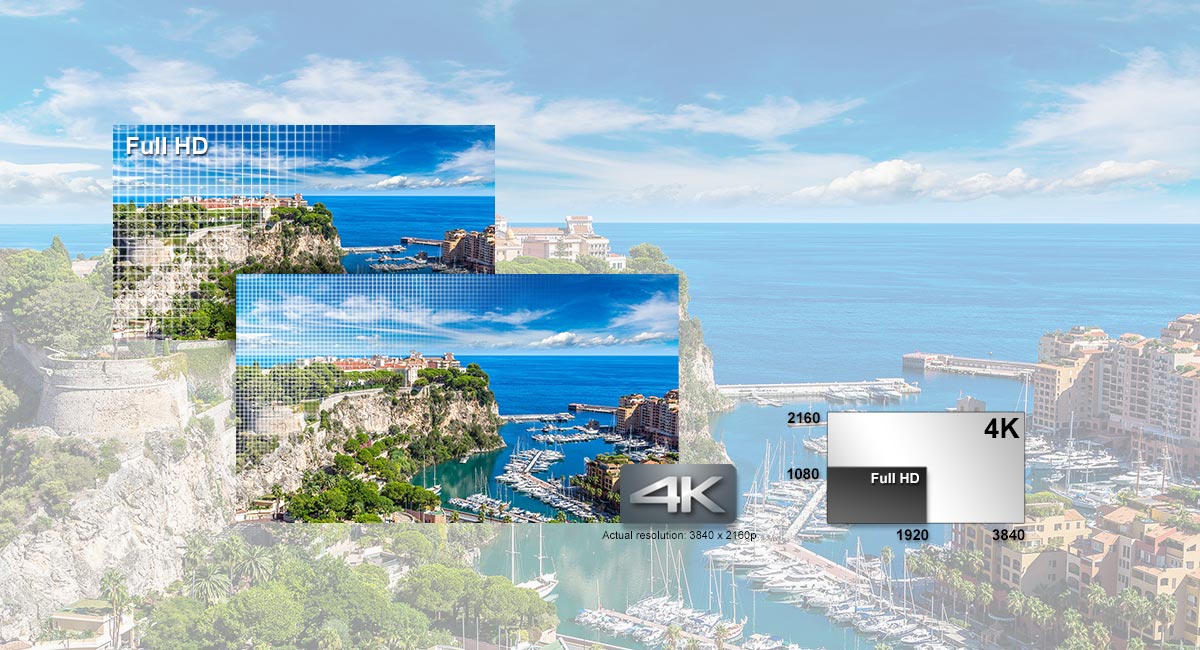 4K Video
A leader in 4K technology, Panasonic integrates 4K recording capability into a highly compact body. It allows you to record your precious memories in 3,840 x 2,160 pixel videos — 4 times more pixels than full HD. • When recording videos in 4K, use a card rated as UHS Speed Class 3.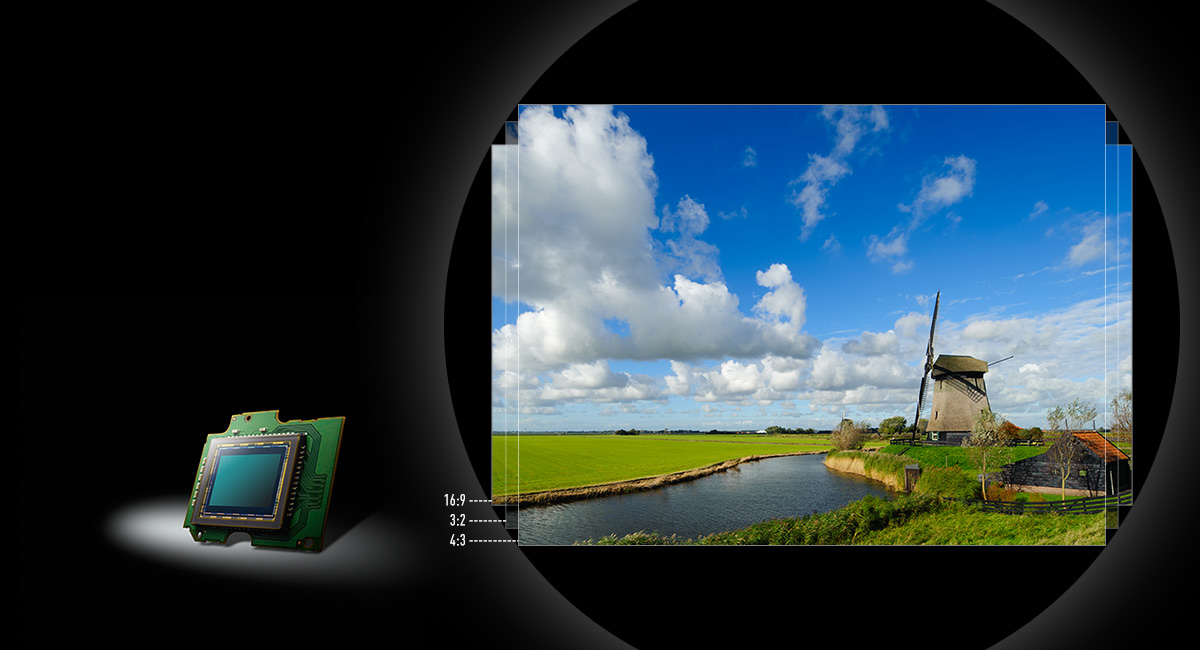 Multiple Aspect Ratios — a LUMIX Exclusive
The sensor of the LUMIX LX100 II supports multiple aspect ratios. Leveraging effective pixels across a wide area, the camera gives you access to 4:3, 3:2, and 16:9 without any change in focal length. A dedicated switch on the lens barrel allows you to switch intuitively between aspect ratios and enjoy composing shots with complete freedom.
Megapixels
Megapixels
17 Megapixels
Optical zoom
Optical zoom
3.1x
Sensor size
Sensor size
4/3-inch High Sensitivity MOS Sensor / 21.77 Total Megapixels / Primary Color Filter
Rear monitor
Rear monitor
1240k-dot
Monitor size
Monitor size
3.0-inch
Optical Image Stabilizer
Optical Image Stabilizer
POWER O.I.S.
Video recording
Video recording
30 - 94mm in 35mm equiv.
4K video
4K video
Yes
4K photo
4K photo
Yes
Post focus
Post focus
Yes
Focus stacking
Focus stacking
Yes
Live crop
Live crop
No
Wi-Fi
Wi-Fi
Yes
Body material
Body material
Metal
Weather sealed
Weather sealed
No
Battery
Battery
Li-ion Battery Pack (7.2V, 1025mAh, 7.4 Wh) (Included)
Dimensions (W x H x D)
Dimensions (W x H x D)
115.0 x 66.2 x 64.2 mm (4.53 x 2.61 x 2.53 inch)
Weight
Weight
Approx. 392 g with Battery and SD Memory Card (0.86 lb) Approx. 350 g without Battery and SD Memory Card (0.77 lb)